'When we think about flexibility, that can take a number of different forms,' says expert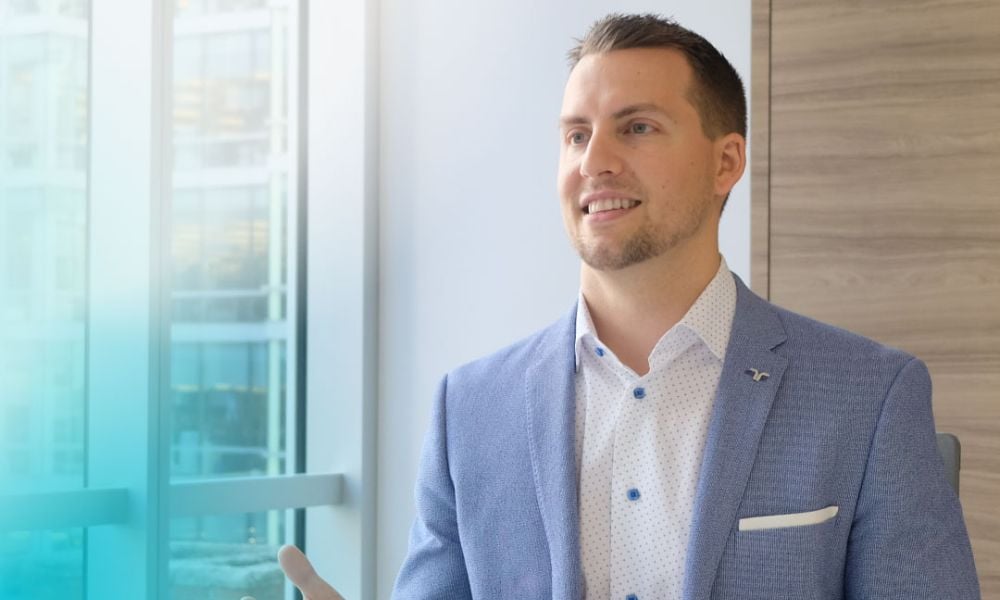 Workers who can sit at home or at a cafe to do work on their laptop are not the only ones seeking flexibility at work.
While over half (54%) of white-collar workers consider flexibility at work to be as important or more important than pay, just under half (46%) of blue or gray collar workers say the same, according to a Randstad report.
However, only a quarter (24%) of non-office workers have seen increased flexibility since the start of the pandemic, compared to over half (52%) of white-collar workers.
"We're not necessarily seeing individuals or workers who cannot work from home getting the flexibility that they're looking for," says Brent Dul, executive vice president, Randstad Canada, in talking with HRD.
Flexible work is the next frontier for non-office workers, so it's an important topic for employers, says Dul.
"This is something that employers really need to take note of. Because if they don't offer [flexibility], it can be a very compelling reason [for workers] to go find work somewhere else."
Over half (53%) of workers who are dissatisfied with their level of flexibility said they are burned out, compared to 37% of employees who are satisfied with their level of flexibility, according to a previous report from Future Forum, a consortium launched by Slack.
Can restaurant workers get flexibility?
Randstad's study of non-office workers wanting flexibility includes anyone in customer-facing positions, such as restaurant workers, retails workers, those in manufacturing, logistics and warehousing and classroom teachers.
And while doing work from the confines of their home may not be possible for some of these workers, employers can offer other forms of flexibility.
Specifically, about a third (30%) of non-office workers value flexibility in terms of their working schedules, while 22% say the same about flexible working hours, finds Randstad's survey of 7,500 workers in the US, UK, Australia, France and Germany.
"When we think about flexibility, that can take a number of different forms," says Dul. "It can be physically where you work, but it can also include the hours that you work, the amount of hours that you work [and] your ability to control your own schedule."
Here's how it can work, says Dul: Employers can use technology to enable workers to pick shifts at work and also let other workers know of their schedule. If one worker says they cannot or do not want to work on a specific day, somebody else can then pick that shift up.
The individual wanting to take the day off then gets what they want "without any productivity being lost to the organization," he says.
Employers can also allow workers to work extended hours one week and compressed hours another, says Dul.
"When you consider what your employer value proposition is to your workforce, imagine being able to go out to market and say, 'You can work 26 or, in some cases 52 days, less per year. We still need you to work the same amount of hours, but that's 26 or 52 times that you have to get in your car and come see us and then drive home.'"
Dul admits that this is not always possible for every employer. Still, it can be a "very, very attractive" trait for those that can offer workers such a deal.
More than half (51%) of HR leaders globally have already implemented a four-day work week (9%) or are considering (42%) a shift to a four-day work week, according to a previous report from the Achievers Workforce Institute.
Value of flexibility
Offering flexibility is an important part of business, according to Randstad's report.
Specifically, about a third of non-office workers (30%) say they have quit or changed careers when their demands for flexibility were not met.
And 39% of workers in blue and gray collar roles have taken a sick day to manage personal responsibilities, suggesting that greater flexibility can also lead to improved productivity.
Reduced working hours and hybrid models have a dramatic impact on work-life balance, which in turn affects business performance and economic growth, according to a previous report from the International Labor OrganisationILO (ILO).
"Having flexibility surrounding job sharing, surrounding the hours that you work, surrounding the amount of hours throughout the course of any one week that you work" is important, especially with the talent and labour shortage in Canada, says Dul.
If organizations can figure out and implement this into their strategy, it "can really differentiate them in the marketplace," he says.
To do this, employers need to ask their workers what kind of flexibility they prefer and need, says Dul. It's also important for employers to realize that "as time progresses, what might be attractive might evolve as the concept of flexibility changes as well."