Global study looks at working-time laws, regulations and rest periods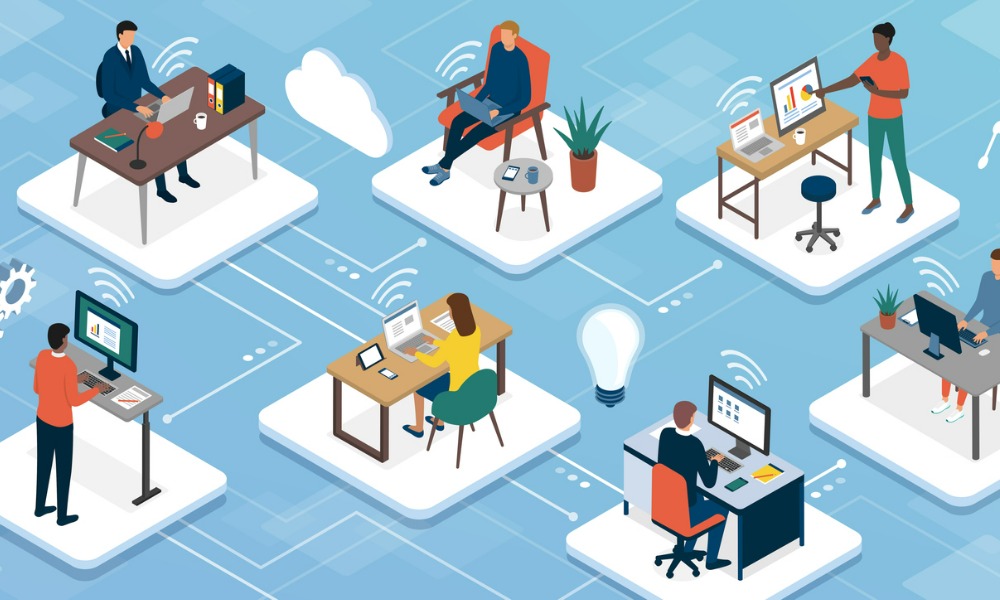 Flexible working arrangements aren't just good for employee morale, they're also beneficial to society and the economy as a whole.
That's according to the International Labor Organization's (ILO) recent Working Time and Work-Life Balance Around the World report.
Data released today found that reduced working hours and hybrid models have a dramatic impact on work-life balance, which in turn effects business performance and economic growth.
The global study, which is the first of its kind, looked at different working hours and their impact on individual's work to life ratio. In its conclusion, the data highlights that working-time laws and regulations, as well as statutory rest periods, contribute to the long-term health of a society – and should not be compromised.
"The number of hours worked, the way in which they are organized, and the availability of rest periods can significantly affect not only the quality of work, but also life outside the workplace," the report states.
"Working hours and the organization of work and rest periods can have a profound influence on the physical and mental health and well-being of workers, their safety at work and during the transit from their homes, and their earnings. Working time also has significant implications for enterprises in terms of their performance, productivity, and competitiveness."
The rise of flexible work
The flexible work revolution was spurred on by the COVID-19 pandemic. And though we may be finally out of the danger zone, employees are reluctant to give up their hybrid working patterns.
While several CEOs have been vocal about their preference for in-office work, the current tight talent pool coupled with a candidate-driven market means workers are in the driving seat when it comes to negotiating pay and perks.
ILO's report recommends that governments make use of the experiences gained during the pandemic to enhance flexible working across organizations, advocating "inclusive short-time work schemes" to sustain purchasing power and cushion the after-effects of inflation.
"The so-called 'Great Resignation' phenomenon has placed work-life balance at the forefront of social and labour market issues in the post-pandemic world," says Jon Messenger, lead author of the report.
"This report shows that if we apply some of the lessons of the COVID-19 crisis and look very carefully at the way working hours are structured, as well as their overall length, we can create a win-win, improving both business performance and work-life balance."