New survey shows Canadians really like WFH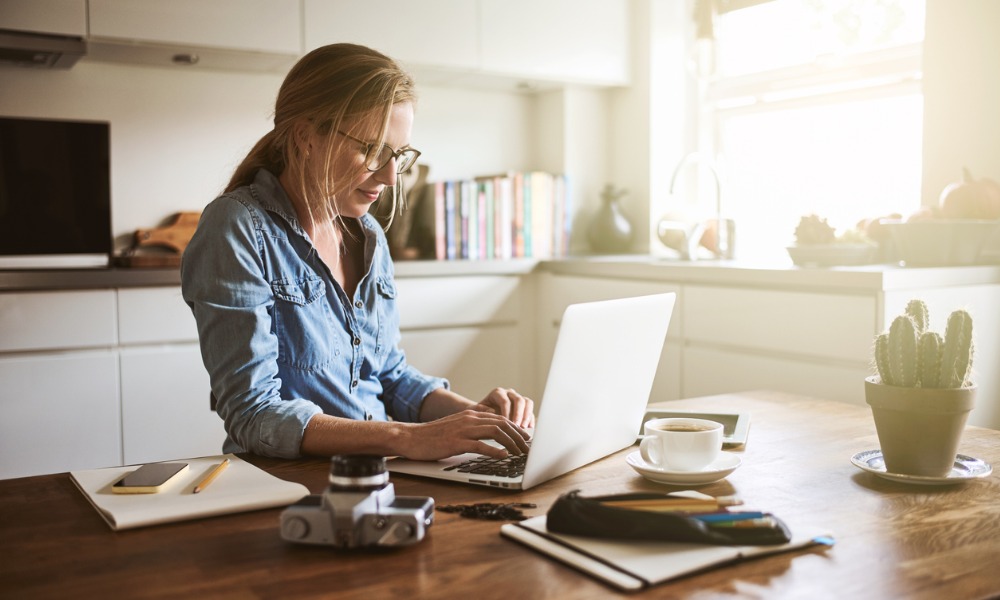 Think your workers are ready to return to the office? Think again. While employers in Canada are taking steps to ensure a safe reopening of businesses, employees are feeling far less enthusiastic.
A new workforce survey showed one in three Canadians would start exploring work-from-home opportunities elsewhere if their manager ordered them to go back to working in the office.
About a third of Canadians (32%) are still assigned to work remotely as a result of the COVID-19 pandemic, but almost a quarter (23%) are now reporting to work at a physical location, according to data compiled by market research firm Leger.
But with most employees rating their WFH experience as being positive (89%), employers are likely to face resistance from staff who are due to transition back to the workplace.
Read more: Returning to work: Canadian execs reveal top concerns
If given the choice, four in five respondents say they would rather work from home much more often and commute to work only when needed. Most workers admit they have gotten used to the new WFH lifestyle and are beginning to enjoy it (86%).
And if their current employer forced them to head back to the office now, 32% say they would start looking for a new job that would offer a WFH arrangement.
The results suggest most Canadians are still not confident about returning to their work life as it were prior to the pandemic. In fact, many have lingering fears from having lived through a lockdown in the past months.
When asked about the possibility of Canada going back into lockdown – where businesses close and stay-at-home orders are imposed – seven in 10 believe such a scenario is likely. Most workers (86%) also think a second wave of infection is possible, with 62% saying it's already taking place.
Read more: Canadians reluctant to return to the workplace
The survey results from Leger echo similar findings from LinkedIn Canada, which found only one in five Canadians (21%) willing to return to the office once they receive approval from management.
Some workers plan to skip returning to the workplace until they feel safe (17%), while others want to reduce interaction by coming into work for only a few days a week (14%), HRD reported.