Despite preparations for the safe reopening of businesses, why are most Canadians hesitant to return?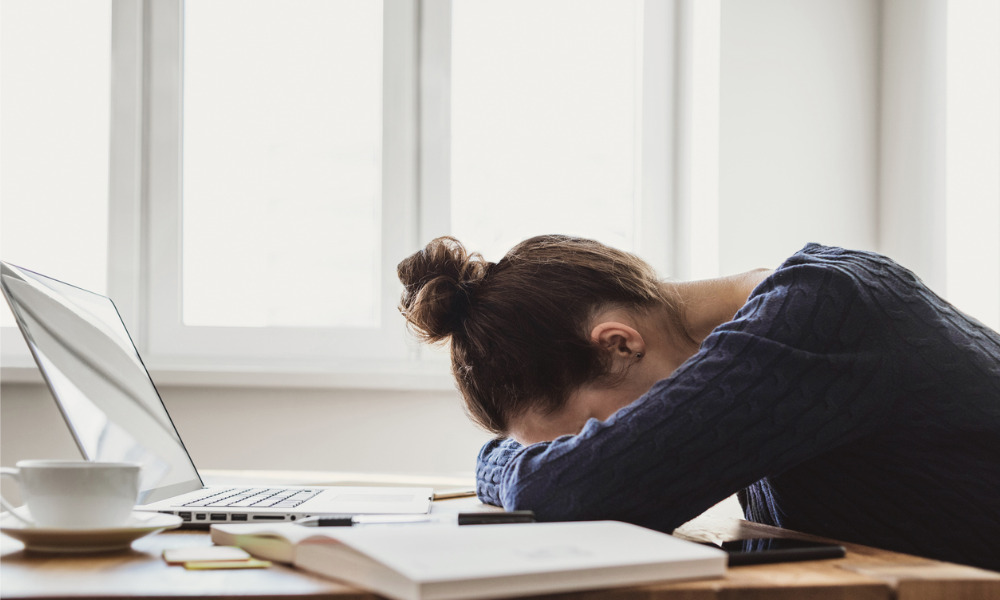 As businesses in Canada ease into the new normal, workers' confidence dipped slightly in the past weeks. Factors such as job security, personal finances and career outlook have all fallen, suggesting a lingering anxiety over the COVID-19 health and financial crises.
In July, the overall confidence score of Canadians fell to +31, after steadily rising to +35 in the previous month, according to LinkedIn Canada's Workforce Confidence Index.
Optimism at work is dampened by the overall state of the economy. Across industries, for example, employees in the hardest-hit sectors of recreation and travel, as well as media and communications had the lowest confidence scores on the index – at 26 and 14 respectively.
In contrast, those in software and IT services (40) as well as finance (39) showed the highest levels of optimism despite the economic slowdown.
"Business size also played a role in how employees felt," LinkedIn said.
Employees of smaller companies (with 50 or fewer staff members) tended to show more confidence in their employer's ability to rebound.
"Not only did they score higher on their expectations for their own careers, they were also more likely to project confidence in their employers' long-term future compared to employees at the largest firms," LinkedIn said.
But those working for enterprises with more than 10,000 employees were purportedly among the least confident in their organization's outlook in the next six months, the study found.
Read more: COVID-19: Can you refuse to return to work?
Reluctant to return
Despite preparations for the safe reopening of businesses, only one in five Canadians (21%) are willing to return to the worksite as soon as they receive the go-signal. Some (8%) will return but only "out of a feeling of obligation," LinkedIn said.
Others say they will avoid returning to the workplace until they feel safe around other people (17%) while some want to reduce interaction by coming into work for only a few days a week (14%).
Overall, Canadians are concerned about the following as they move back to a shared physical workplace:
Exposure to colleagues who aren't taking health and safety precautions (63%)
Working in close proximity to co-workers or customers (39%)
Staying in shared dining and lounge areas (31%)
Commuting to work (30%)
Participating in large meetings/gatherings (25%)
Others are also worried about sanitation (22%) and the lack of workplace essentials, such as protective tools and equipment (16%), safety precautions (14%), and support through sick leave and remote work policies (13%).
Read more: Why remote work isn't for everyone
Despite these issues, however, employees in consumer goods (food and beverage, apparel and fashion, and consumer electronics businesses), entertainment, and construction are reportedly the most open to returning to a physical workplace as soon as possible, the study found.
"On the other end of the spectrum, those in software and IT services, media and communications, finance and corporate services (which includes areas like consulting, recruiting, accounting and human resources) were less likely to express a willingness to return," LinkedIn said.