Emails show executives labeling older employees 'dinobabies' who need to be 'extinct'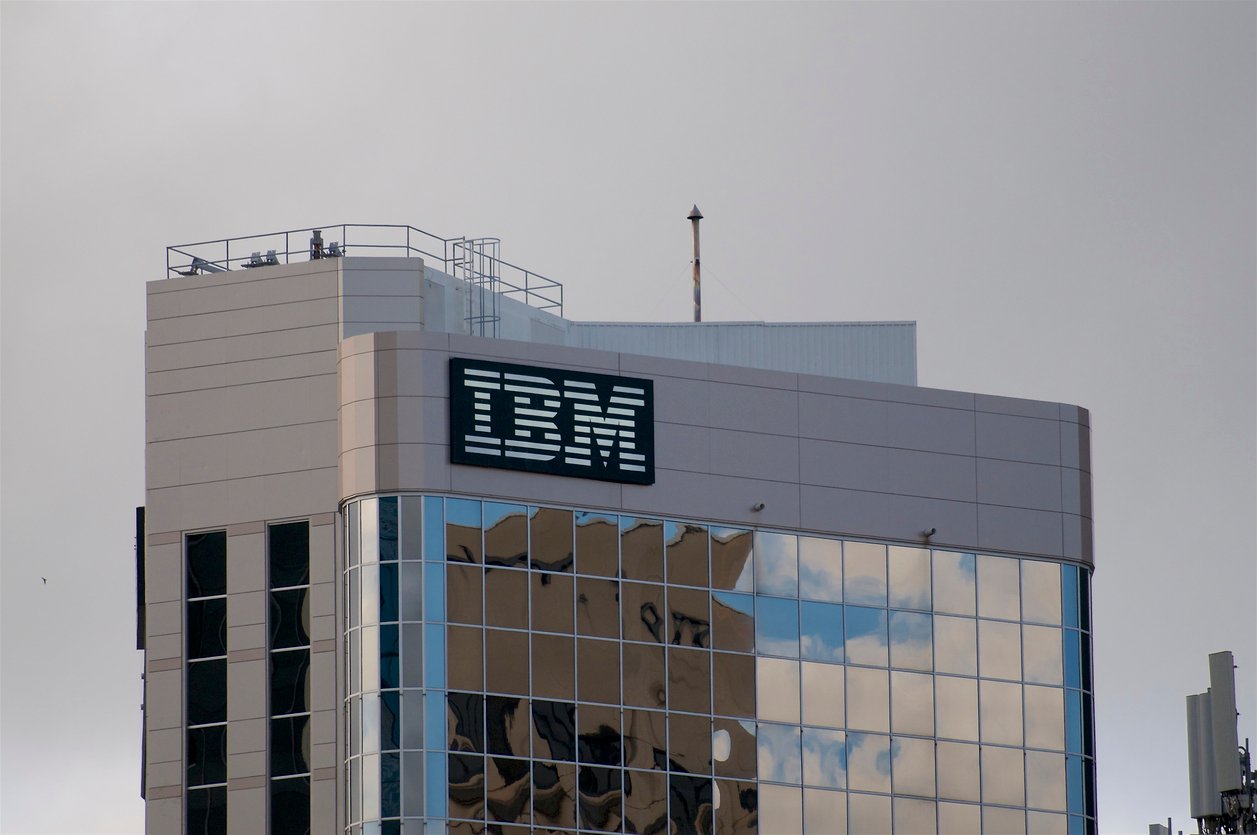 IBM is being sued by hundreds of workers for discrimination, according to reports.
A court filing against the company accused the Armonk, NY-based tech firm of age discrimination after company executives discussed in emails how to force out older workers, Bloomberg reported. The execs referred to them as "dinobabies" who should be made an "extinct species."
The communications show "highly incriminating animus" against older employees by officials, who at the time were in the company's "highest ranks," according to the filing.
Company officials also complained about IBM's "dated maternal workforce" that "must change." They expressed frustration that the company had a much lower share of millennials in its workforce compared to competitors, adding that its share would increase following layoffs, according to the filing.
"IBM has engaged in egregious age discrimination," said Shannon Liss-Riordan, the lawyer representing hundreds of workers, according to the Bloomberg report. "IBM has tried to use arbitration clauses to shield that evidence from the public and other employees who are trying to build their cases of discrimination."
The emails surfaced in separate arbitration proceedings, but they don't reveal the identities of the company officials or indicate when they were speaking. A judge has ordered the release of versions of the underlying documents.
Read more: Congress passes #MeToo bill
However, IBM has denied supporting views expressed in the emails.
An IBM spokesperson said in a statement that the company never engaged in systematic age discrimination and it terminated employees because of changing business conditions, not because of their age. In 2020, the median age of IBM's U.S. workforce was 48, the same as it was in 2010, according to the statement.
"Some language in emails between former IBM executives that has been reported is not consistent with the respect IBM has for its employees," read part of the company's statement, according to an article from Industry Leaders.
IBM has been accused of age discrimination multiple times in the past, noted Industry Leaders. Late last year, two former employees accused the company of "engaging in oppressive and threatening tactics in litigation and arbitration" and "enforcement efforts intended to suppress" legally-protected activism. A 2019 report had revealed that IBM supposedly fired over 100,000 employees to make room for millennials.
A 2018 report also revealed that IBM had fired close to 20,000 US employees aged 40 or older in the preceding few years. The report alleges that the company pushed older workers into resigning or going into retirement. Some older employees also admitted that they were later hired as contract workers for the same job, with lesser pay and benefits, according to Industry Leaders.
More than 18,000 age discrimination cases were filed in the U.S. in 2017 alone, according to the Equal Employment Opportunity Commission.
Here are some tips that can help prevent age discrimination in your organization, according to Insperity, which provides human resources and administrative services:
Strive to maintain a diverse workforce and put some checks and balances in place to ensure new employees are being selected for the right reasons.
Avoid issues with your job descriptions. You can do this by avoiding determining what type of person would fit the role altogether, and describing the role itself in vivid detail instead.
Design your job application process with care. "Keep in mind that if applicant data is only needed for background screening purposes, it can be collected later in the hiring process when the actual screening is conducted," according to Insperity.
Steer clear of stereotypes typically associated with older workers.
Understand the rules of retirement.
Watch your words.