'Work events are definitely a setting you need to bring the best version of yourself to'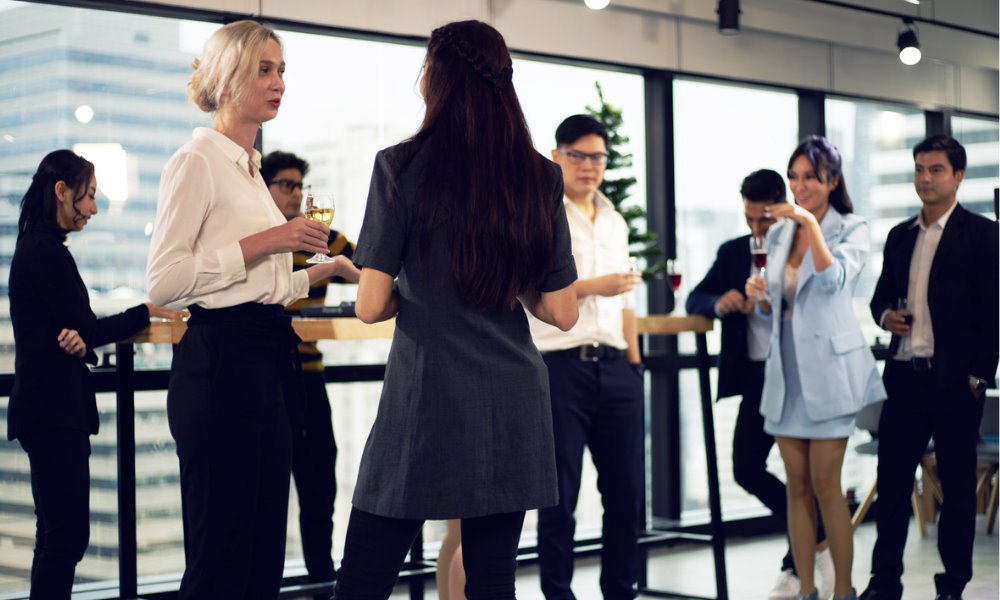 The year ahead provides plenty of opportunities to socialise with colleagues and clients. Team gatherings of any sort are a great opportunity to relax, have fun and get to know the people you are with.
However, it's important to never lose sight of the fact your behaviour will reflect on your character and career potential, according to Karen Gately, founder of Corporate Dojo.
While most people expect a more relaxed and informal atmosphere at work events, equally most expect a degree of decorum.
"Keeping it classy means behaving in ways any reasonable person would consider respectful. That is to both the people you are with and yourself," said Gately.
"While it's always important to be authentic, work events are definitely a setting you need to bring the best version of yourself to."
Reflect for a moment on the guy who decided it was a great idea to share his karaoke singing talents, uninvited, at an event attended by clients, added Gately.
"The simple, albeit harsh reality is if he could sing particularly well, most people wouldn't have minded. The trouble was he couldn't and in his inebriated state he struggled to even remember the lyrics."
While rolling around drunk, and encouraging the crowd to join in on a sing along might be OK at a private party, there are so many reasons it's not OK at a work event.
This same guy was at that time hoping for a promotion. Gately said the justification for his behaviour was he wanted to 'bring a bit of life' to the party and could see no harm in how he had behaved.
"Being the class clown isn't the best path to career success," she said.
"The most important and common pitfall to avoid is drinking to excess.
"This can be particularly challenging if you enjoy a drink and alcohol is free flowing over a long day. It's OK to have a few, but understand your limits and pace yourself."
According to Gately, the last thing you want is to turn up to work the next day and discover you said or did a bunch of things you can't even remember.
Taking the opportunity to provide feedback to your boss on their performance, for example, isn't a great idea when you've had a few too many, she added.
"One young man I met faced the daunting task of having to meet with the CEO the morning after he did exactly that at a work event," said Gately.
This was made worse was the fact he couldn't recall what he had said and needed to be reminded, by the CEO.
"As a leader, manager or event organiser the spotlight is on you. The standard of behaviour you set through example is the same standard you can expect from others," she said.
"Poor judgement and bad behaviour is unfortunately all too common among the people in charge."
Gately gave the example of the boss who was found outside the venue in a compromising position with a junior team member.
"While the team who gathered to observe may have had a laugh, the flow on impacts to his reputation and career were devastating," she added.
"Keep it classy and you're entirely more likely to enhance your reputation for being a mature and professional individual.
"In other words, be the kind of person who can be trusted to represent the organisation well.
"Take the opportunity to demonstrate your ability to engage with new people and contribute in a positive way to the party environment without the need to be the centre of attention or regressing to your teenage self."