Liquor company Dan Murphy's has been found not liable after an employee was fatally injured at a work Christmas party.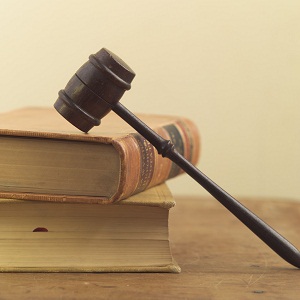 The Queensland Industrial Relations Commission has found that a worker's employment with liquor chain Dan Murphy's was not a "significant contributing factor" to her suffering fatal injuries at a work Christmas party.

Jukes Campbell was working as a fine wine manager at Dan Murphy's Noosaville when she was injured after diving into shallow water in the Noosa River during a work function last year.

She died two days later from head and neck injuries.

The company decided to hold its store Christmas party on Good Friday because it was too busy to hold it at Christmas and Good Friday was the only day of the year besides Christmas Day that the store was closed.

The staff fundraised for the event and decided to have a picnic at The Woods, near the Noosa River.

Around 3pm, Campbell and another staff member asked their manager Michael Smith if he would take photos of them running into the river.

When they dove into the river, Campbell's colleague began calling for help and Smith and an off-duty lifesaver pulled Campbell out of the water, before she was taken to hospital by ambulance.

Her husband applied for workers' compensation, but the claim was turned down by insurer WOW Care, SmartCompany reported.

The commission upheld the decision and found that while she was at a work event, her decision to dive into the water was not a work activity.

It said Campbell was "on a frolic of her own" when she decided to dive into the river and she was not "induced or encouraged" to do so by her employer.

BTLawyers senior associate Nicole Lythall told SmartCompany that the decision showed that an employer would not be responsible for injuries sustained at such events where, "notwithstanding the worker was encouraged or induced to attend the event, they were not encouraged or induced to engage in the particular activity resulting in injury."

Campbell's husband is appealing the decision.