The key to living your best life? Flexibility in all things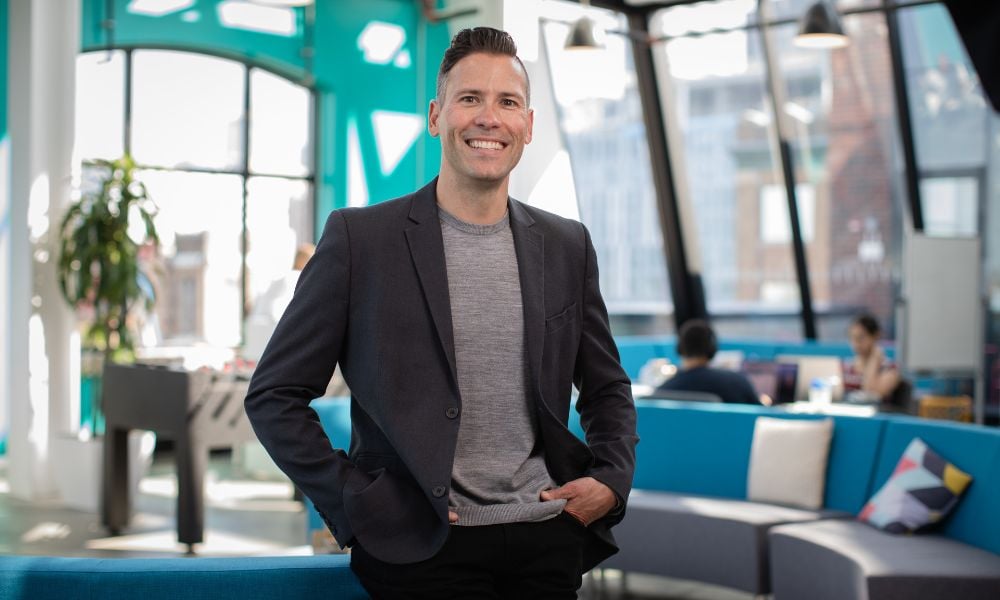 Hybrid working is more than just about the comfort that workers get – it's also a matter of health.
Employees in the hybrid setup are far more active compared to pre-2020, with 63% of them reporting working out at least twice a week, according to a report from IWG.
These workers now get 3.9 hours of exercise a week, compared to 3.2 hours before the pandemic, and this equates to over 40 minutes of additional time spent exercising per week. And half of those surveyed want to use the time saved from commuting to exercise.
Also, 35% of these workers are sleeping at least seven hours a night compared to just 25% pre-2020, leading to a total of 73 extra hours of sleep a year, finds the survey of over 1,000 Canadian hybrid workers.
"One of the keys to living a happier, healthier life is flexibility," says Wayne Berger, CEO of Americas at IWG, in talking with HRD. "The savings on the day-to-day commute is creating some significant benefits from a health and wellness perspective."
The diet of these workers has also dramatically improved, he says.
"More than 70% (72%) of hybrid workers eat healthier, and cook healthy meals at least three times a week… More than a quarter (27%) of respondents report decreased alcohol consumption as well.
"So there's definitely a very direct correlation between the benefits of hybrid working and reducing commute time leading towards a life driving towards better health and wellness."
While 88% of employers consider themselves caring – because they have a supportive culture and embrace the health and safety of their people – only 66% of employees say their employer cares about their health and wellbeing, reports Mercer Marsh Benefits.
Productivity
Seventy percent of the workers surveyed say they're more productive today versus pre-2020, says Berger, referring to the IWG survey.
"It's because they enjoy their work more. And because they're able to be very productive by eliminating hours of queue time, they have more time to focus on their tasks and [on delivering] the results that are required from them by the company.
"At the same time, they have more time to relax and unwind after work, because they're not stuck in traffic for hours. So this is leading to increased productivity."
It's driving stress reduction: 54% of workers feel less stress because they're able to work flexibly. Also, 31% report greater job satisfaction "because of hybrid working," says Berger.
Employees who maintain healthy lifestyles tend to perform better and manage their stress and time more efficiently, says Steve Aldana, CEO of employee wellness solutions provider WellSteps. "They are more likely to have better energy levels and are less likely to get sick," he says.
On average, hybrid working employees deliver nearly two extra weeks of work a year for their employer, according to global workplace consultancy AWA, citing three studies.
Space savings, connectivity
With workers reporting fewer times in the office each week, employers also get to save on their spending for the office space, says Berger.
"They're actually taking less space under conventional leases, and requiring less capital to invest to build out the traditional office space."
Some companies are using these savings to sign their workers up for membership in co-working locations, he says, and this leads to workers working near their homes.
"There's actually a significant savings that companies are achieving by transitioning a percentage of their traditional workspace footprint away from a conventional lease over to either working from home or working closer to home or at a co-working location. That's become a very significant savings."
And with these co-working spaces, employers also ensure that workers remain engaged with their peers at work, says Berger.
"We value the opportunity to be together alongside people, but companies are becoming more geographically distributed than ever before with their teams. So people are looking for a way to gather at a location, leave their homes, travel five to 15 minutes, and be able to work in an environment where you have that people engagement. And you can still connect with your team members – whether it's live locally or, frankly, around the world – because technology is very powerful."
Tips for employers
To implement a hybrid setup successfully, employers must first communicate with their people, says Berger.
"Each employer should take the time to sit down and have an open dialogue with their employees, and really understand what the definition of culture should look like and does look like within the organization, and what an employer can do to help continue to accelerate the value of that culture.
"Having that fresh, healthy open dialogue helps empower all employees to want to achieve a common set of goals, objectives and the mission of the organization."
Employers must also increase their investment in training and development, especially in a hybrid setup, he says.
"Organizations can really separate themselves… by looking at investing in people leadership skills, and helping their frontline managers… become optimized at training and developing and managing a team that is geographically distributed."