Pizza Pizza marketing director Amber Winters sits down with HRD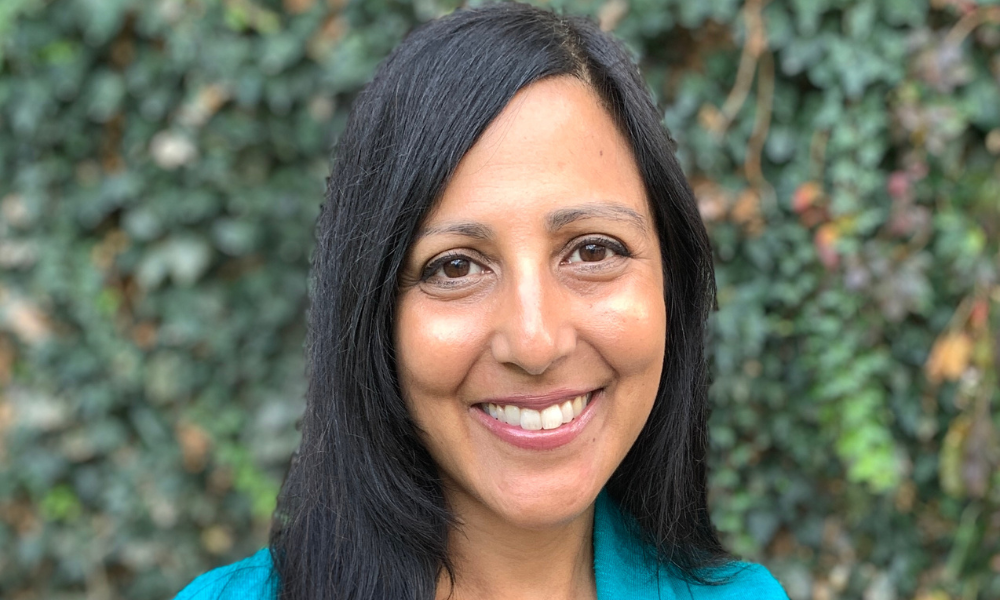 When Amber Winters first started her career at Pizza Pizza, she assumed she'd be there for a month, tops. Now, as marketing director for the Canadian fast food icon, Winters can't believe the journey she's been on.
"There was something about the culture of Pizza Pizza that was focused on innovation and community, while also a real family atmosphere, which was refreshing for a brand with such a big presence," she tells HRD.
"Over the course of my first year, I reported directly to the founder and chairman of Pizza Pizza, Michael Overs, while also supporting other teams such as Real Estate and Franchising. It was a fascinating business model and the more I learned about the company and the people here, the more I wanted to be a part of its success story.
"After about a year, there was an opportunity to join the marketing team, which has always been a best-in-class team filled with talent at many different stages of their career and various skill sets."
The "pizza of the people"
Being part of this team gives Winters full creative control – something she's put to good use in regards to diversity and equity. As a founding member of Pizza Pizza DEI Council, Winters has been on the frontline of championing authentic change across the organization – something she takes very seriously.
"Pizza Pizza has always believed in equity and the growth of our team members across the board," she tells HRD. "Although in the earlier days, the DEI focus wasn't as deliberate, it was still in our foundational principles and values. Since Pizza Pizza has always been a 'pizza of the people,' there was a natural tendency of the corporate culture being representative of the customers we serve.
As a founding member of Pizza Pizza's DEI Council, which is only just over a year old, Winters and the team spent the first year gathering feedback collected through an organization-wide anonymous survey, along with establishing Pizza Pizza's DEI vision, mission and long-term goals, communicating the goals, celebrating occasions and educating around various observances or awareness-driven events.
"We knew that the advancement of DEI initiatives is a marathon, not a sprint, so we didn't want to rush and lose any credibility with the broader team. We also spent a solid amount of time ensuring that we weren't biting off more than we can chew, since the Council members also have their day-to-day responsibilities as well."
Setting the tone in a Canadian heritage brand
Diversity is embedded into Winters leadership makeup. As a female leader of South Asian descent in a Canadian heritage brand, she tells HRD that part of the whole appeal of Pizza Pizza was their whole value system.
"I feel very fortunate to be a part of an organization that has always believed in equity and the growth of our team members across the board," she says.
"Though I've worked hard over the years and feel like I've earned it, I wouldn't be here without the support of those around me and a leadership team who sets the tone that DEI is simply part of our recipe for success."
Mentoring as a must - not a choice
As a woman in a leadership role, Winters has always championed the idea of mentorship and allyship. Often overlooked, mentorship is an underutilized asset in HR's toolkit – especially in regards to diversity. A recent report from McKinsey found that while 87% of Black employees believe having a mentor or sponsorship program at work would help them progress professionally, just 33% actually have something similar.
For Winters, she's quick to point out the myriad of benefits that filter down from C-suite level mentorship.
"Our CEO, Paul Goddard, is known to encourage ideas from every level of the organization, so it's really exciting to give a platform to the newer talent, whether they're fresh out of school or well into their career," Winters tells HRD. "This may be the first time they've been empowered in this way and there are few things more satisfying than being an active voice and contributor to a team.
"As someone who was first-hand supported by my leadership team and my peers, some of whom are now also part of the Leadership team, throughout my tenure at Pizza Pizza, I'm grateful for opportunities that have unfolded and the way our team supports and encourages talent at all levels.
"Having the opportunity to pass that along to the leaders of tomorrow is a true privilege."