The struggle against racism in Canada has been shown to impact the well-being of members of the Black community – here's how HR leaders can help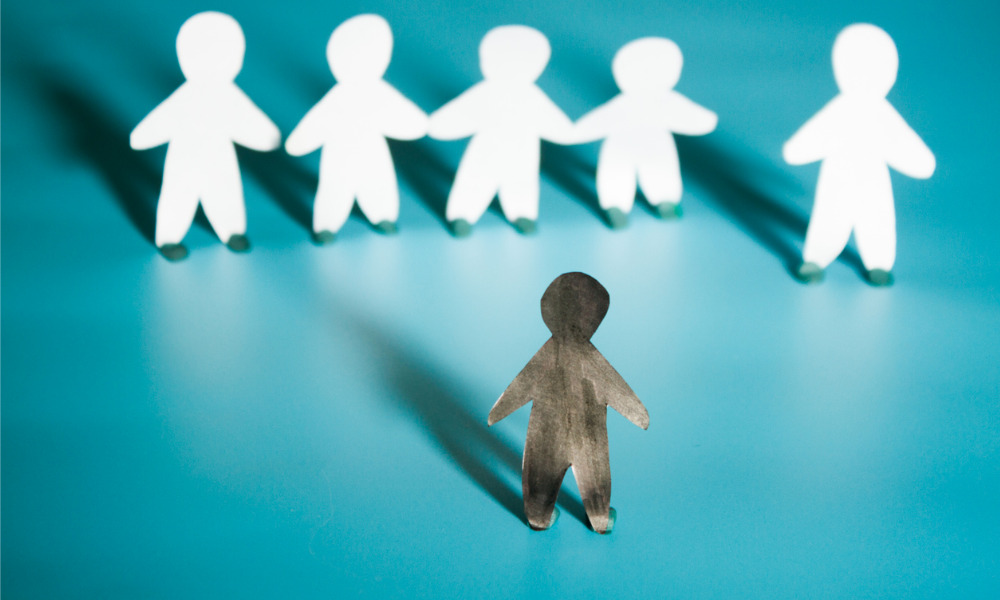 Racism is a problem in Canada – and it's an issue at work for one in five Canadians, according to a new mental health survey.
The incidence is higher among Black Canadians: the majority (62%) 'agree' or 'strongly agree' that racial discrimination is a problem in their own workforce, revealed the latest findings of health and well-being tech specialist Morneau Shepell.
Growing social and political tensions in the US – resulting from the killing of Black American George Floyd while in police custody – have led to wider protests calling for an end to systemic racism across the US and the world. In Canada, thousands joined #BlackLivesMatter rallies in key cities.
"The Mental Health Index found that overall, nearly 70% of individuals believe that racism is a problem in Canada," Morneau Shepell said.
Read more: 'Leaders should look inwards – to create real change'
But the struggle against racism in the country has also been shown to impact the well-being of members of the Black community.
The "most intense period of awareness and response to anti-Black racism" in recent months coincided with a decline in the mental health scores among Black Canadians.
Their mental health scores decreased by 1.8 points between May and June, around the same period that the anti-racism protests intensified.
But, amid the struggle, there is reason to be hopeful.
In July, as organizations started taking action and addressing racism head on, Black Canadians' mental health scores showed a 0.9-point increase, suggesting how conversations on racial justice have had a positive impact on the well-being of Black Canadians.
"Systemic racism is not a new issue in Canada nor elsewhere, yet many Canadians are just now opening their eyes to the issue for the first time," said Paula Allen, the firm's senior vice president of research, analytics and innovation.
Overall, 40% of respondents – or two in five Canadians – believe systemic racism in the country will likely decrease as the campaign to combat racial injustice gains traction and more people become aware of and sensitive to race-based issues.
"The dialogue that has started recently is critical for social change as well as the well-being of individuals and organizations," Allen said.
And while the benefit is starting to emerge, the conversation "needs to continue," she said.
Read more: High-profile leaders respond to US race protests
"The experience of racism is traumatic and the ability to safely speak about it and problem-solve are critical, and have been supported by many organizations."
Diversity and inclusion advocate Esi Minta-Jacobs, who spoke to HRD recently, calls on fellow HR and business leaders to "keep in mind the values of their specific organizations when discussing issues of racial injustice".
"It is OK not to have all of the answers, but respectful and educated conversations are key," she said, urging leaders to be "willing to ask questions" and "engage in tough questions".