President Biden marked the day, but will Trudeau follow?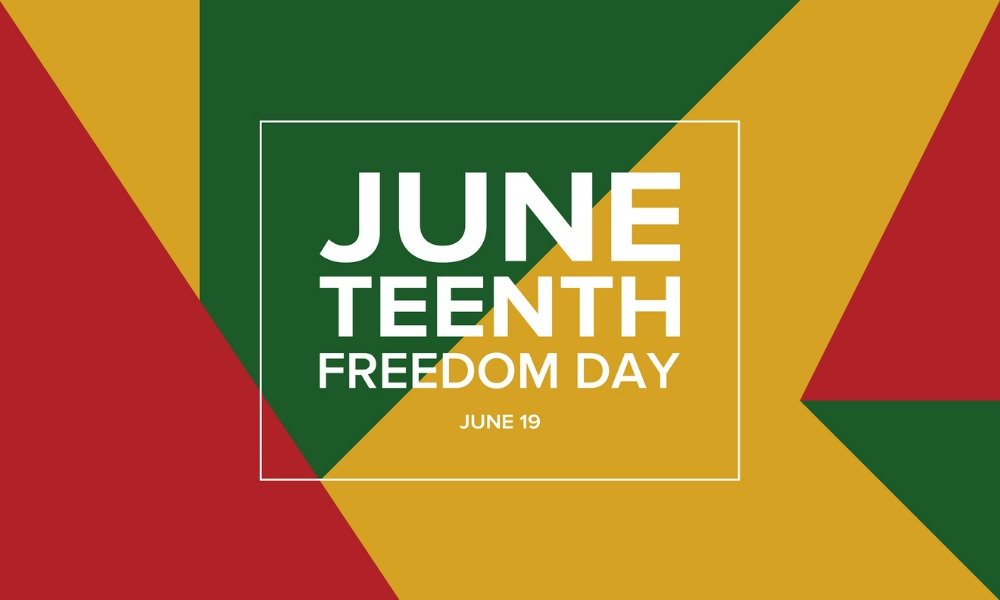 Juneteenth was recently named as a national holiday in the USA, with President Joe Biden finally signing off on the much-anticipated bill. The move led to questions over whether or not Canada should make the same move, giving employees the day off to commemorate the occasion.
Juneteenth, historically known as Jubilee Day, marks the official emancipation of enslaved African Americans in America – being celebrated every year since 1865. And while the day emanated from the USA, it's of huge historical significance across the world. Unofficially, Juneteenth is celebrated over here, though technically Canada's official holiday is on August 1st – marking the emancipation of the British Empire in 1834.
Read more: Juneteenth: Did you mark the day?
But this hasn't stopped Canadians from marking Juneteenth too.
This year, several Black and Indigenous families came together in Ottawa on June 19th to remember those lost to knife crime or killed by police. Black Live Matter Canada co-founder Syrus Marcus Ware commented that Juneteenth was a day for all people to come together and work towards meaningful change.
"Because Blackness has no borders, because Indigeneity has no borders, because the concept of US and Canada was a colonial-created construct, we know that the celebration of emancipation is felt all throughout North America," Ware said. "So, on Juneteenth, we are definitely in a moment of celebration and activism here in Canada, saying: 'What can we do to talk about the struggles here in Canada on Juneteenth?'"
HRD caught up with Tamisha Parris, founder of diversity consultancy Parris Consulting to ask if she believes Canada should be embracing Juneteenth as a national holiday too – and what that would look like for Canadian employees.
Read more: How to create an inclusive workplace
"Canada still has a lot of work to do to overcome the impacts and devastations of slavery," Parris told HRD. "There are still far too many Canadian leaders today dismissing white supremacy and stating systemic racism doesn't exist. Meanwhile, Black and Indigenous people are still suffering from its related past and present trauma.
"I would love to see the entire country celebrate the end of slavery by getting the day off of work but only if it is followed up with decolonization training and anti-racism education opportunities for everyone. Real, systemic change is needed and if a national holiday ignites awareness and training, I am all for it."
Do you think Canada should embrace Juneteenth as a national holiday? Tell us in the comments.