Sixty per cent of women have been victims of sexual harassment – three quarts happened at work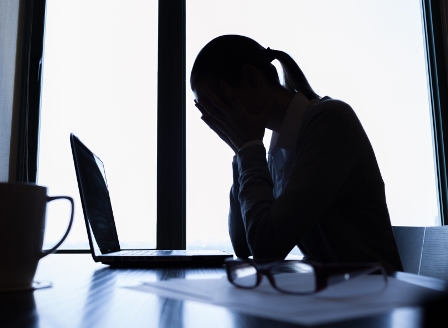 Sixty per cent of women have been victims of sexual harassment – and shockingly nearly three quarters of these assaults took place at work.
This spate of fresh allegations has been spurred on by the brave survivors coming forward in the wake of #MeToo. But how far has the movement made any realistic impact?
With the increased scrutiny and increasingly heavy penalties being handed down to employees who chose to sexually harass their colleagues, will this have a real-time impact on sexism in the workplace?
"I would think so," explained Alix Herber, partner at Fasken LLP – and speaker at our upcoming webinar 'Investigating workplace harassment'.
"Companies have always been concerned about this kind of behaviour and have always had policies around it. However, I think the importance of conducting proper investigations and of reacting extremely quickly to these allegations is more heightened since #MeToo. The exposure to liability is definitely more present. People are beginning to realize that they simply will not get away with this type of behaviour and as such we will see it reduce."
And the impact of abuse doesn't stop in the workplace. Any employee who chooses to flaunt harassment legislation will lose their job, but they could also be exposed to personal liability if the individual brings a direct complaint against them to the Human Rights Tribunal.
"This is a mechanism that's currently available," added Alix. "People are now deciding not only to sue the employer but also sue the individual personal who subjected them to the inappropriate behaviour in the first place. Essentially, the perpetrator could be on 'the hook' themselves for money, not just their employer."
And whilst employers will undoubtedly be thinking of the monetary costs legal claims incur, without a doubt the most expensive damage sexual harassment does to a company involves their public image.
"The reputational impact of being an organization that has sexual harassment issues is really difficult now," Alix told us.
"Employers and companies don't want to be associated with having a culture of condoning abuse in the workplace. And so, businesses will be reacting very strongly to any claims to ensure that the media and other onlookers don't mark them as being corrupt.
"The media impacts are now so much higher, people associate employers with certain allegations, and that's just not a positive brand to have in today's age."
Make sure you're not caught out by unforeseen sexual harassment claims and learn the best practice for dealing with allegations at Alix's upcoming webinar.