New data sheds light on what working mothers really want from HR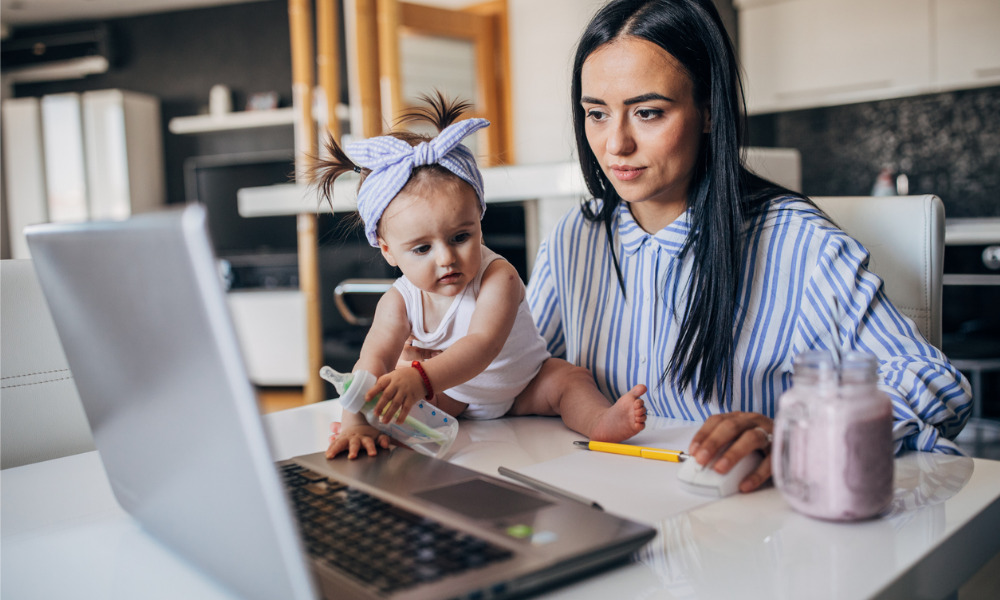 With Mother's Day fast approaching, new research from Robert Half Canada shed light on the organizational wants of working moms.
Data released this month found that 36% of working moms would accept a salary reduction to be fully remote, compared to 29% of working dads, and 23% of people who aren't working moms. What's more, six in ten working mothers are currently looking for a new job – most likely one that offers more flexibility.
Speaking to HRD, Deborah Bottineau, Managing Director at Robert Half Canada, says that leaders need to start appreciating the priorities of mother's in the workplace – or risk losing out on much-needed talent this year.
"Companies need to understand the needs of the mothers in their workforce to best support them, to help make their business more equitable, and to attract and retain their talent," she says. "After becoming accustomed to flexible working arrangements that allow for better balance of personal and parental responsibilities, many parents do not want to go back to a more rigid schedule that can make it harder to fulfill their other commitments. Flexible and remote work options are paramount for working parents, and mothers in particular."
Flexibility as a talent attractor
The need to autonomy and flexibility in the modern workplace is key to securing top talent. The current candidate-led market is seeing an uptick in job hopping, with people actively searching for more remote roles. A recent poll by Robert Half showed that the highest-valued perks and benefits that companies can offer to support working parents in general are remote work options (68%), followed by flexible schedules (26%).
"Flexibility and hybrid work options are a key priority for working moms, and continuing to offer these can go a long way in supporting, attracting, and retaining mothers in the workplace," says Bottineau.
"Perks and benefits can play a key role in supplementing government-provided assistance for things like family planning benefits to help with adoption and IVF fees, along with company-provided parental leave pay top ups.
"We continue to be in a tight labour market with low unemployment. Professionals have options, and parents will pursue other options that allow them to balance their professional and parental responsibilities if their company doesn't adequately support them in this way."
How are you supporting working moms? Tell us in the comments section below.