Is this having an impact on your productivity?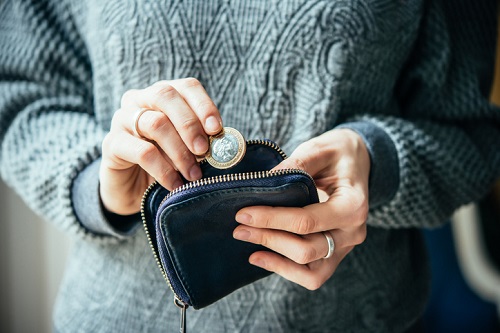 Are you due a pay rise? Negotiating pay with your employees can make for an uncomfortable encounter – so it's always bets to be overly prepared beforehand.
A recent report form Robert Half Canada found that half of Canadian employees actually feel shortchanged by their employer – and believe their due a salary increase. After interviewing over 550 workers, 51% of professional s said they were happy with their pay, however 47% said they're underpaid.
"As competition for skilled workers intensifies, companies are under more pressure to keep pace with hiring demands and shifting candidate expectations," said Greg Scileppi, president of Robert Half, International Staffing Operations. "To engage top talent, it is imperative that employers stay in touch with local salary and workplace trends.
"Flexible compensation packages that incorporate the benefits, perks and incentives that professionals value most are key to attracting highly capable workers and building the strong teams companies need to support evolving business needs."
Furthermore, two per cent of employees actually think they're overpaid. With the possibility of the Pay Transparency Act coming into play in 2019, which could make employers publish gender pay disparity, employers need to be vigilant with their compensation.
"The Pay Transparency Act has the propensity to impact all Ontario employers, as it will relay a prohibition on asking job candidates about their compensation history, and also mandate that publicly advertised job postings include a salary rate or range," explained Jennifer Hodgins, senior associate at Norton Rose Fulbright Canada, and speaker at our upcoming Employment Law Masterclass.
"In the past, an employer could ask a candidate what their pay rate was at a previous job – however, under the Act, as of next year, that will be illegal. The purpose behind this is to deal with the prevalent gender wage gap."
To hear more about the impact of the illusive Pay Transparency Act, come along to our Employment Masterclass in Toronto on September 10.