DEI – HR jargon or meaningful strategy?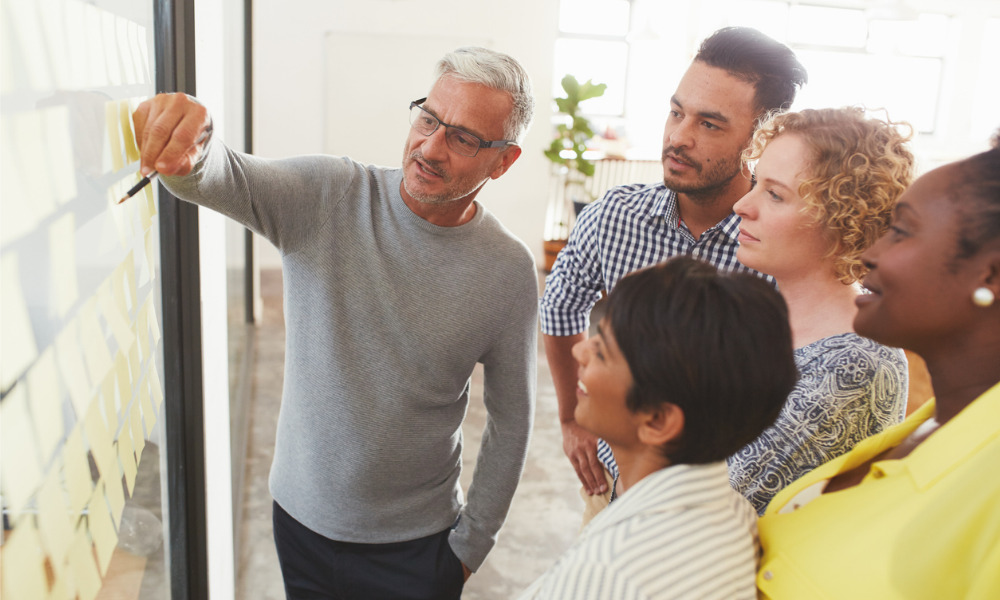 Diversity, equity, inclusion – HR jargon or meaningful strategies? All too often employers roll out DEI programs without fully understanding the metrics behind them. And while this may satisfy the HR checklist – it's hardly conducive to real change. HRD spoke Dr Alex Lovell, director, research & data science at O.C. Tanner – one of the collaborators of O.C Tanner's free whitepaper How recognition builds inclusion – who revealed how expectations around DEI have shifted and what the future of diversity looks like in Canada.
"I'd argue that DEI has holistically been neglected," prefaced Lovell. "Many organizations have focused exclusively on diversity, and typically from a risk mitigation standpoint. Furthermore, after significant events in several Western countries, there's been an increase in performative DEI. But organizations have often put less effort into inclusion and equity than they have diversity. Part of this is natural—organizational risk is typically more expensive in the short term due to diversity issues. It is time to rethink the way our organizations work. The moderate to long-term risks of exclusionary cultures are even more damaging because they impact our most valuable resource: our people. If we do not, we will lose our most valuable resource: our people. I believe that inclusion is often misunderstood. We can no longer treat inclusion as a risk-mitigation strategy. Instead, we need to create a culture that embraces each individual and celebrates the intersection of their unique attributes in the context of everyday employee experiences."
Read more: Stressed employees are costing employers billions
According to a recent report from Glassdoor, 67% of jobseekers look for workplace diversity when considering a job offer – what's more, over 50% of employees want their current employer to increase DEI efforts in their organization. Employers should eye this data with caution. Recent global movements, such as Black Lives Matter and George Floyd riots, have brought DEI to the forefront of everyone's minds. People are actively looking to work for organizations that really believe in diversity – and have the programs to prove it.
"It takes a combination of focusing on structural sources of inequity and discrimination, prioritizing diversity, inclusion, and equity at the senior leader level, inspiring co-ownership at the employee level, and addressing the daily microexperiences of employees," added Lovell. "Organizations have fallen short because of a limited approach to diversity and inclusion that isn't measured like other organizational metrics and with very little proper accountability. Minor structural adjustments have been made, but these are typically superficial."
More and more employees are looking for employers that authentically embrace diversity as a core culture component. But what exactly are the key characteristics of an inclusive culture? Well, according to Lovell, it comes down to remodelling our ideas around DEI.
Read more: How can HR help employees through stressful times
"Organizations must completely reimagine and redefine inclusion and exclusion," answered Lovell. "These two concepts are not different sides of the same coin. Different norms, values, and behaviors animate inclusion and exclusion, causing positive and negative employee microexperiences. Developing a strategy for addressing both is important and will help all employees thrive at your organization. Real inclusion is a synthesis, a coming together, of individuals with their unique combination of experiences, skills, and personalities to enhance culture and business performance. Hiring diverse employees and then telling them to homogenize if they want to succeed is not a viable inclusion strategy. Inclusion must start before the recruiting process, extend beyond onboarding, and permeate the entire employee experience to be effective and sustainable."
As for the future of DEI in Canadian workplaces, Lovell believes organizations are moving in a positive direction. While we may be a while away from a wholly inclusive society in Canada, there's certain aspects of DEI that HR leaders can home in on, to improve their employees' overall experience. And, ahead of Canada's very first Day for Truth and Reconciliation on September 30th, these changes can't come soon enough.

"I think the future of DEI in Canadian workplaces is bright," he told HRD. "Over the past six months, I have had promising conversations with many senior leaders in Canada regarding their efforts (and redoubled efforts) to pursue better, more effective, and more authentic DEI strategies. I know that this might come at an inopportune time: senior leaders are already navigating a new and unpredictable business environment fraught with geopolitical tensions, pervasive community disconnection, and general discontent. For senior leaders, it is easy to consider returning to pre-pandemic ways of thinking and working. However, our previous workplaces and cultures often prioritized business success over various costs to employees. We see the long-term effects now, as workers refuse to return to work, are less forgiving of their peers, leaders, and organizations, and prioritize organizations and roles that authentically commit to holistic DEI."
To hear more on how to improve your DEI strategy through recognition, download O.C Tanner's free whitepaper here.