As we move into the last leg of 2020, it's important to look to the year ahead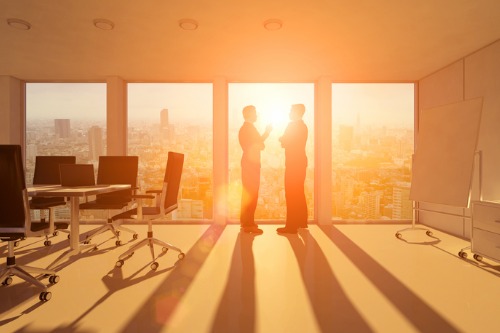 As we move into the last leg of 2020, it's important to look to the year ahead. Our goals may have been impacted by the COVID-19 pandemic – but that doesn't mean Canadian organizations should regress in their efforts to diversify their employee base.
The BlackNorth Initiative is a movement committed to removing anti-Black systemic barriers impacting the lives of Black Canadians.
With leaders from over 300 companies already on board, BNI is gaining momentum – finally calling on businesses to sit up and take responsibility.
HRD spoke to Dahabo Ahmed Omer, executive director of BNI and speaker at our upcoming HR Leaders Summit Toronto, who revealed the important work they're currently undertaking.
"The BlackNorth Initiative was created to combat anti-Black systemic racism in Corporate Canada," Omer told us.
Read more: These workers will consider changing jobs even in a pandemic
"We work to challenge senior Canadian business leaders to commit their companies to specific actions and targets designed to end anti-Black systemic racism and create opportunities for all of those in the underrepresented BIPOC community.
"We truly believe that to effect meaningful change, the Black community needs business leaders to be at their side fighting for change. We are proud to have signed on over 375 CEOs and we hope to continue to grow the list of CEOs that have made this Pledge within corporate Canada."
Most recently, Enbridge was recognised by BNI for their commitment to achieving ambitious diversity targets.
These targets include:
20% of board members to be BIPOC
28% of employees to be BIPOC by 2025
Links diversity targets to executive compensation, as well as incentive compensation throughout the company, through a Short-Term Incentive Plan that all Enbridge employees are encouraged to participate in
Increase procurement from diverse suppliers and suppliers that support and invest in diversity and inclusion
"It's extremely encouraging to see organizations like Enbridge raise the bar for diversity and inclusion in corporate Canada," added Omer.
Read more: These jobs are growing despite COVID-19
"We hope these goals will help inspire other organizations and senior leaders to not only address inequalities and lack of representation, but to set and action out their own compensation, recruitment, and training goals.
"We at BlackNorth Initiative are looking forward to working with more Canadian companies like Enbridge to empower racial minorities."