Many feel they're not given same opportunities as men: report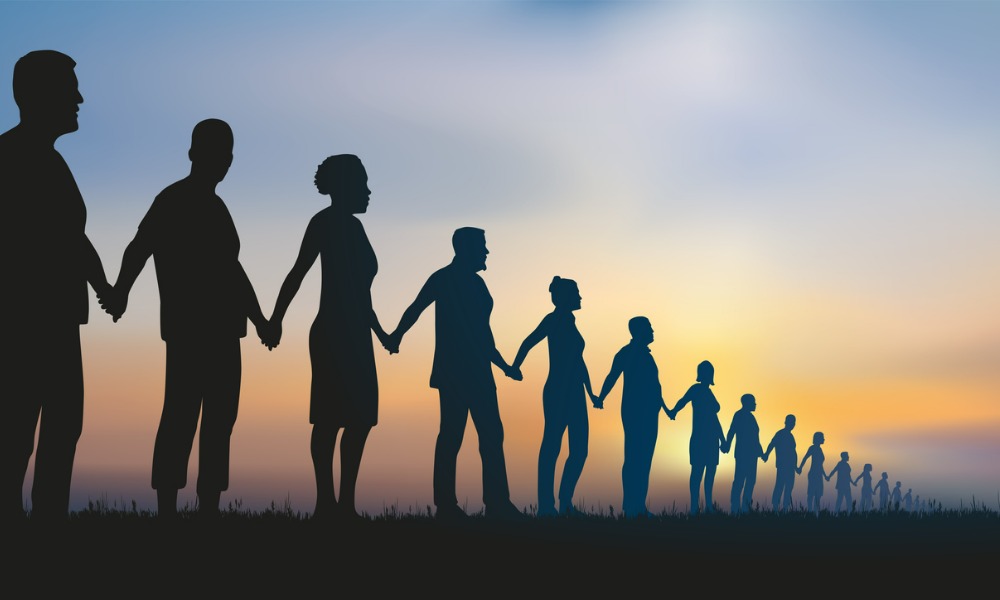 In talking to Canadian women, many feel not enough is being done to forward gender equality in the workplace, according to a new report.
Only 19% of women say a lot of progress has been made over the past 10 years in achieving gender equality, with 32% saying no progress has been made, report Randstad Canada and The Brand is Female.
And 25% feel their employer is not doing anything other than talking about this subject.
"More than half of women respondents believe women 'having it all' in their career and family life is more aspirational than real," says the report. "Most feel they 'live to work' rather than 'work to live'."
Women are still paid less than men for the same work (in Canada, $0.89 for each $1 made by men), and they do 2.6 times more unpaid care and domestic work, said the report, citing Statistics Canada data.
Women's access to employment has remained the same over the past two decades, according to a previous International Labour Organisation (ILO) brief, which was released ahead of International Women's Day.
Equal opportunities
For most women, this stems from being lied to about having the same opportunities as men, according to the survey of 1,000 Canadian women.
Women are still underrepresented in leadership roles. In Canada, women accounted for slightly more than a third (35.6%) of all managers and 30.9% of senior managers in 2021. Women occupy only 20.5% of C-suite positions in 2021 on the S&P/TSX composite index, says the report, citing a 2022 report by Catalyst.
Overall, 63% of women say they were told 'they had the same opportunities as men' but feel this is not true in reality.
Women of colour are disproportionately more likely to agree (75%) with this statement. Meanwhile, nearly half of women under age 25 feel they have to work harder and generally "do better" than men in order to get recognition.
Black women are suffering from more challenges at work because of their hair, according to a previous report from Dove.
Only half of women who took part in the study think their employer trusts them to be productive while working flex hours or working from home entirely,
and a small percentage of women say they would quit their position if they are forced to return to the office more than they can, or want to.
"I would say that there's a trust gap between employees and what's been done at the leadership level," says Sherazad Adib, senior director for corporate engagement at Catalyst, a global nonprofit dedicated to accelerating women's progress through workplace inclusion. "What we still expect today from women is very much different from what we expect from men. There is bias in the talent management process which discourages a lot of women to apply to more senior positions."
Now, just over half (51%) of women feel motivated that they will advance in their careers at their current employer, according to Randstad Canada and The Brand is Female.
Supporting women
The report highlighted three important ways to create women-friendly workplaces:
adopt a skills-based approach in hiring
enroll your teams in diversity and inclusion training
recognize the overlap (look at socio-economic factors such as gender, race, class, age, sexual orientation etc. and how they must be considered simultaneously when exploring how individuals and social groups experience discrimination)