Solving the productivity puzzle is a full-time job for many HR leaders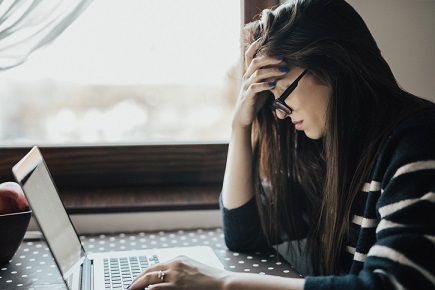 Solving the productivity puzzle is a full-time job for many HR leaders. Trying to uncover underlying stressors in the day-to-day lives of workers, what drives them and what demoralizes them, is an ongoing process that can perplex even the most knowledgeable of mangers.
That being said, a recent report into workplace productivity may provide an answer. A lack of sleep could be impacting your employees' wellbeing, according to research from global HR think-tank Reventure.
After surveying over 1,000 Australian employees, the Workplace Wellbeing survey found that employees who slept well were more satisfied in their jobs than troubled sleepers, at 82% compared to 55%. Furthermore, dissatisfied sleepers are more likely to search for a new role compared to their well-rested colleagues, at 54% to 45%.
The importance of getting a good night's rest was attested to by lead researcher of the study, Dr. Lindsay McMillan: "Sleep is a key part in fostering wellbeing…37% of dissatisfied sleepers said they were either extremely or very stressed about work and that is something business leaders should not ignore."
The report also went on to link the importance of an inclusive wellness program to the overall recruitment, retention and satisfaction of employees.
Two in five workers interviewed admitted that a company's wellbeing scheme is an important consideration for them when job-hunting, with 85% claiming they believe employers have a duty to create an environment that proactively addresses stress in the workplace.
"The effect work stress has on sleep can form a vicious cycle and while some large workplaces have implemented innovations like sleep pods, there are some more basic measures leaders can take," added McMillan.
"Make sure workloads are manageable and that expectations are reasonable, minimize emails after hours and take a look at overtime hours – these may be eating into your workers' rest."
McMillan believes this focus on wellbeing deserves a more concerted effort, adding that the term in itself should not be treated as a buzzword to "attach to any new HR strategy, but rather it requires
careful consideration, factoring in worker's evolving needs in our rapidly-changing work landscape".
How do you minimize stress in your workplace? Tell us in the comments.
Related stories:
IBM sues former HR leader
Employees reveal their most awkward workplace moments