Everything from unwanted colleague impersonations to overly imbibed bosses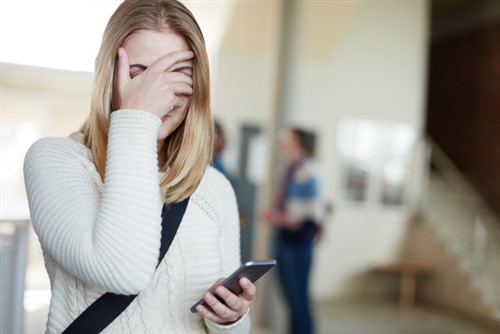 Awkward situations at work are not new phenomenon's. In HR, we're sure you'll have witnessed all sorts of cringe-worthy employee slip ups and managerial faux pas; the important thing is to deal with them professionally, and with a sense of decorum.
A recent report from CV-Library found that 49% of UK employees have seen embarrassing incidents unfold in their workplaces, with another 36% admitting to having been directly involved.
The report interviewed 1,200 staff in Britain, asking them to detail the most awkward situations they've seen unfold in their offices. 65% of the incidents involved a colleague, with a further 22% involving their boss.
"Unfortunately, life is not always in our control and sometimes certain situations happen which leave us feeling uncomfortable and embarrassed," explained Lee Biggins, founder and managing director of CV-Library.
"If you find yourself left red-faced in the workplace, the temptation can be to get away as quick as possible. But it's important to remain calm and professional at all times, and remember you are still at work.
"It's understandable that embarrassing or cringeworthy moments can leave us with our heart in our throat, but it's important to handle these situations correctly. Otherwise, you could cause further tension."
As part of the survey, the firm asked individual employees to reveal their most embarrassing incident, with some rather tongue-in-cheek responses.
One worker from Bristol replied: "One of my colleagues had an affair with one of the senior managers. We all knew it was going on and it made everyone in the office feel very uncomfortable. They were eventually caught red-handed, but still continued to deny it!"
Another revealed: "I was doing an impression of my very serious boss without realizing that he was behind me. It's safe to say he didn't see the funny side and pulled me up about it in front of the whole office. I was humiliated and left the company soon after."
Chris, from South London, added: "My boss got very drunk at our annual summer party and it got to the point where he couldn't walk. Everyone was laughing at him, so I ended up carrying him to a taxi and phoning his wife to tell her he was coming home. We haven't spoken about the incident since."
"My manager went to the toilet during an important conference call and he forgot to turn his microphone off," explained an employee from Cardiff. "He began complaining to a colleague about all the other managers. The entire room could hear, so I had to run in and tell him to turn it off!"
Sometimes it's necessary for HR to enter into potentially awkward conversations with colleagues – but how exactly do you give feedback on an employee's appearance? Find out the best method here.
What's the most embarrassing workplace situation you've encountered? Tell us in the comments…