For Tess Smillie, her foray into HR was unexpected to say the least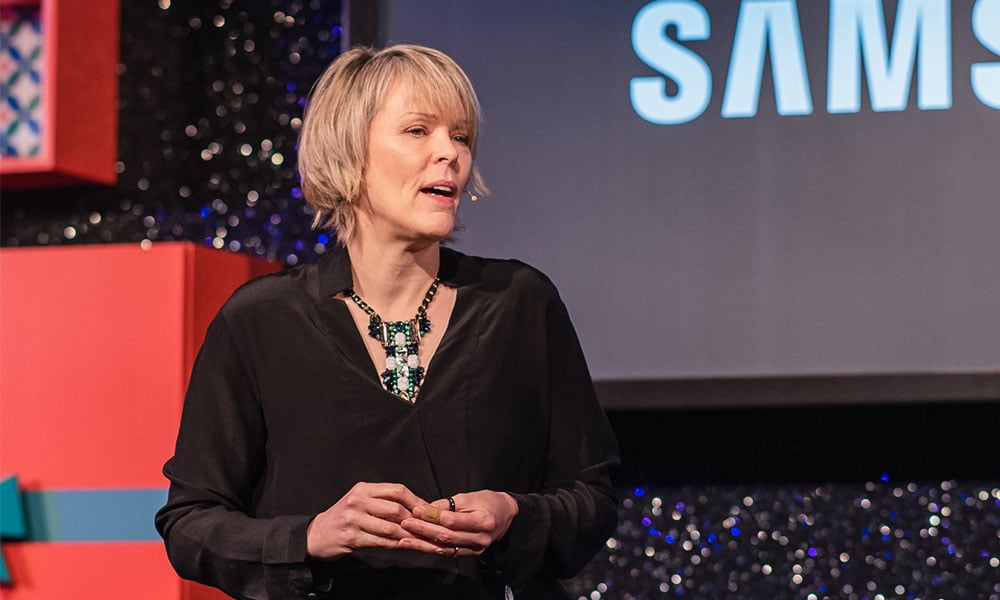 For Tess Smillie, her foray into HR was unexpected to say the least.
The Samsung VP, people team, fell into the sector 'accidentally'.
"My first degree was Arts-based - I thought I'd follow that path," she told HRD.
"However, I spent some time temping after university and as a result was increasingly drawn into the business world and found that I really enjoyed it. I was lucky to start my career in a small business, led by a group of passionate individuals with a clear vision, at a time when the tech world was exploding.
"It was such a good place to learn and grow. I started as a researcher, then moved to recruiting, executive search and outsourcing and my role evolved from there."
Following this strong start, Smillie jumped ship to Microsoft where she was heavily involved in their emerging culture practice.
"It was the early days of the importance of employee engagement and creating a great place to work; realising the value of diversity and inclusion and embracing your global workforce," she explained.
"I got the chance to work in many countries and with different businesses, living abroad and travelling extensively. It was a very formative part of my career. Again, it was such a great place to learn and build expertise and start to formulate my own approach and thoughts about what the role of HR should be."
At Samsung, their vision is 'Inspire the World, Create the Future' – a vision that offsets their three-pillared culture: 'Creativity ', 'Partnership' and 'Great People'.
With over 280,000 employees worldwide, Samsung Electronics is a globally respected name. And so, holding such a vast number of people means it's essential that HR practices are both all-encompassing and reactive.
READ MORE: Defamation in the workplace: what you need to know
The ongoing COVID-19 pandemic has caused chaos across the world – impacting our mental, emotional, and financial wellbeing. For Smillie, Samsung's response to the crisis was reflective of their value system.
"The world is a very different place to what it was this time last year, but our philosophy focuses on getting through this together and helping people stay connected, safe and healthy," she told HRD.
"To help us achieve this goal, we put together a COVID-19 Task Force right at the beginning of the pandemic. Its purpose is to carefully monitor developments on a daily basis and provide working guidelines for colleagues, whether they are working in our offices or remotely, to make sure that every part of our business is safe, secure and following the latest Government guidance.
"But – like many businesses – we had to be agile and change our ways of working very quickly at the start of the pandemic, to meet the needs of all our colleagues who were working remotely."
Smillie reiterated that Samsung's main priority was to keep employees safe – making sure that everyone feels supported through the pandemic. One such practice involves 'Wellbeing Wednesdays' – which offers free resources aimed towards improving mental health.
"It has been equally important that colleagues have access to best-in-class learning and development – whether through lunch & learn sessions or in-depth webinars," she continued.
"We have always taken a digital approach to training; however new modules have been developed to support our colleagues in the current climate – from managing a team remotely to presenting effectively on virtual platforms.
"At Samsung, our mantra is 'Do What You Can't' and I've been incredibly proud of the resilience and positivity of our teams. They have achieved incredible results for the business during such an unprecedented time whilst simultaneously supporting each other and embracing totally new ways of working."
READ MORE: Social media storm prompts defamation suit
The changes brought about by COVID-19 have been vast and sweeping. From office closures to mass redundancies, some companies have had a hard time trying to weather the storm.
At Samsung, Smillie explained that employees were given the option of going into the office or working from home – all the while adhering to strict Government guidelines.
"Throughout the pandemic, we have implemented strict safety measures in our offices," she said.
"We prioritise safe distancing measures and have introduced temperature checks, increased cleaning cycles, face-mask requirements, hand-sanitisation stations and guidelines on use of meeting rooms and desk space. We constantly monitor capacity to keep it very low, to maintain safe guidelines.
"We felt it was important to offer choice; we appreciate it's not easy for everyone to be at home for long periods. Not everyone's home situation is conducive with home working. With safety first, we have tried our best to think about different solutions."
And though COVID-19 might have delayed some plans for 2020, Smillie is nevertheless just as proud of her team's exceptional response to a global disaster.
"We're very proud of everything we do for our colleagues, but there's always more that can be done to support and empower each individual," she told HRD.
"Our big focus for the remainder of 2020 and into 2021 will be furthering our progress on diversity, equality and inclusion (D&I). This will take the form of a business-wide programme addressing every relevant area – from assessing our approach and processes to training in conscious inclusion, workshops for senior leaders, colleague resource groups and resources for all colleagues across webinars, internal events and online inclusion training.
"Working for Samsung is a privilege, and I am grateful for the scope and resources that we have. As you can see, we have a lot of work to do but we also know we have backing of our leaders and the partnership of our colleagues to get it done, no matter what else 2020 and 2021 may throw at us."