Online criticism after the dismissal of a World Cup futsal player have prompted his employers to consider filing charges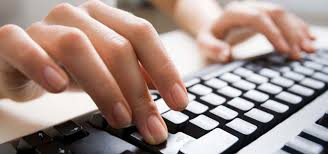 International fitness chain Snap Fitness is considering legal action after online backlash sparked by the dismissal of a club manager while he competed in the FIFA Futsal World Cup.

The decision, made while former staff member Jonathan Barrientos was playing in the Columbia-based competition sparked controversy and a host of negative online publicity on social media.

In a Facebook post where Snap Fitness congratulated him for being chosen to represent Australia, Barrientos responded saying "Thanks for the support! Oh and thanks Snap Fitness Craigieburn for firing me while I'm playing in the World Cup!"

His brother, Carlos Barrientos, also expressed his views on Facebook, claiming that Snap Fitness dismissed Jonathan as a result of his time off.

"Absolutely disgusting! My brother goes to represent his country, fulfil a dream & then gets fired from his job after his time off was initially approved," he said.

Responding to the criticism, Snap Fitness is considering taking defamation action against those who made "incorrect statements" about the dismissal, a spokesperson told AAP.

The firm had dismissed Barrientos for performance and conduct issues, they said, adding that the process had gone through mediation and that the dismissal complied with Fair Work regulations.

"Snap Fitness Australia encourages employees and its members to strive in their personal pursuits and that planned leave had no bearing on the decision," they said.

HC has reached out to the franchisee of the Snap Fitness Craigieburn branch for further comment.