60% of Indigenous Peoples feel emotionally unsafe at work – here's how HR can help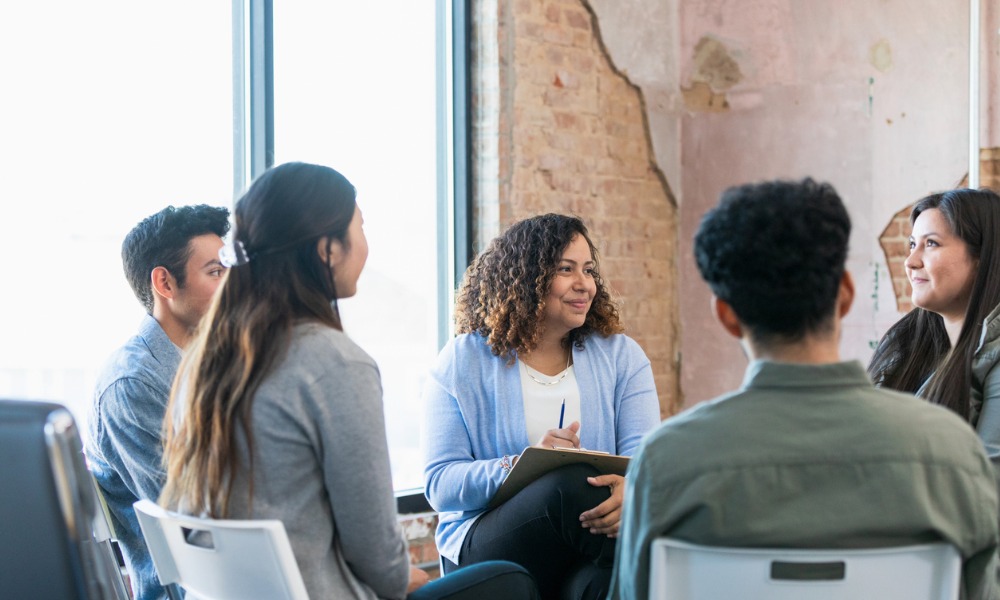 Last week, Canada recognized National Day for Truth and Reconciliation – a chance to honor the journey of residential school survivors and their families. While remembering should be a year-round commitment, the day itself serves as an apt reminder to Canadian organizations and employers of the individual issues faced by Indigenous employees - both at work and at home.
Despite efforts, Virginia Purcell, HR director at Yaq̓it ʔa·knuqⱡi'it (Tobacco Plains First Nation), says there are a number of challenges still faced by Indigenous People in the workplaces throughout Canada.
"They face the ongoing systemic racism that is built into our government and non-government organizations which reflects the colonization of Indigenous Peoples since first contact," she tells HRD.
"This includes the Canadian Indian Act, which includes unfair or harmful treatment in the workplace based on race. This includes a societal stereotyping of Indigenous Peoples that has filtered into the workplace over many decades, perceptions of poor work ethic, entitlement, and special treatment due to race continue to prevail in the workplace in Canada.
"We have to understand that the challenges Indigenous Peoples face in the workplace mirror the challenges faced by Indigenous Peoples in society as a whole."
Discrimination faced by Indigenous Peoples
According to recent data from FDM Group, while 82% of Canadian employers have an employment equity committee, just 34% have an Indigenous representative on that committee. What's more, a staggering 52% of Indigenous Peoples say they have to regularly prepare themselves to face racial bias at work, while 60% feel "emotionally unsafe" on the job.
But how does this discrimination present itself? According to Purcell, it takes many forms, from denial of employment to racial slurs, micro-aggression, and innuendo.
"What we need to remember with respect to racism in the workplace for Indigenous People, is that the workplace is a reflection of the norms and biases of society in general," she says. "So many forms of racism against Indigenous Peoples in the workplace are silent, unspoken and manifest themselves in attitudes and stereotypes that prevent an Indigenous person from being fully recognized and accepted into the workplace.
"Indigenous People in the workplace must be seen and acknowledged for who they are as much as who they are perceived as."
Building inclusive policies for Indigenous employees
So, what tangible steps can employers take to tackle and eventually eradicate that bias?
"Employers in Canada are required to have policies that address and prevent racism, harassment, and bullying including those based on race," says Scott Manjak, interim chief administrative officer at Yaq̓it ʔa·knuqⱡi'it. "Employers can create safe spaces and corporate learning spaces that promote cultural sensitivity and cultural awareness training specific to the Indigenous Peoples of Canada."
These policies can include:
Cultural awareness training: One of the most effective ways to ensure a respectful workplace is through cultural sensitivity training. These programs cover the history, traditions, and current challenges of Indigenous Peoples, and also quash stereotypes and promote understanding.
Indigenous resource groups: Indigenous employee resource groups support, mentor, and provide a sense of community for Indigenous employees, while also serving as a resource for the company on Indigenous-related matters.
Hiring and promotion: Partner with local Indigenous Communities or organizations for recruitment, as a way to reach out to potential employees. Ensure there are opportunities for Indigenous employees at every level in the organization.
Recognizing traditional territories: Acknowledging the traditional territories upon which businesses operate is an important practice that can take place during company meetings, events, or through signage in the office.
Land stewardship: Collaborate with Indigenous communities to ensure your company's activities are respectful and sustainable. If your business operations impact land, be diligent in understanding the Indigenous significance of these lands.
Celebrate Indigenous heritage: Recognize and celebrate Indigenous holidays, events, and traditions.
Flexible holidays: Allow employees to take off days for traditional cultural practices such as hunting, fishing or traditional celebrations.
Provide spaces for rituals and practices: Indigenous employees may have spiritual or cultural practices such as smudging that they may observe during the day. Providing a quiet safe space for these practices can promote inclusion and cultural understanding.
Incorporate Indigenous wisdom: Incorporate Indigenous perspectives in business decisions, especially when those decisions might impact Indigenous communities or lands.
Support Indigenous businesses: Whether it's through procurement policies or partnerships, supporting Indigenous-owned businesses can have a profound impact on Indigenous communities and demonstrate genuine commitment.
Indigenous rights in 2024 and beyond
While strides are being made, recent data from Deloitte painted a worrying picture for younger Indigenous Peoples trying to break into the professional world. The employment rate among off-reserve Indigenous youth in May 2021 was 45.9%, compared to 51.6% for non-Indigenous youth – with research from Deloitte finding that candidates are still facing racism and discrimination in job seeking.
In a recent report, the consulting group found that Indigenous youths see bias in the job market, with some statements from individuals including:
'My resumé is strong, but people still ask me if I'm a diversity hire'
'Why do we have to prove ourselves to others to get respect?'
'Most places want many years of experience, but an Indigenous person couldn't get experience until recently'
'It feels like a career fair is just a competition between students with MBAs and a lot of them already have families that work there.'
'When someone gets a job, it's who you know and who your community knows. If you don't have that network you don't get the job'
However, looking ahead, both Manjak and Purcell hope to see some real change come to Canadian organizations – and they're optimistic.
"There is a growing understanding and transformation in Canada and the Canadian workplace on the need for change as it relates to our relationships with our Indigenous neighbours," says Purcell.
"Canada has officially adopted the United Nations Declaration on the Rights of Indigenous Peoples (UNDRIP). This defining Act within Canada and the Canadian workplace has started a transformation of change within the workplace.
"What 2024 holds is the opportunity for continued change in the workplace based on the Principles, Rights, and Recognition contained within UNDRIP. This is the space and context for change in the Canadian workplace.
"Reconciliation with the Indigenous Peoples of Canada involves meeting Indigenous People in every space in Canada, including the workplace - this is what the hope is for 2024."