The pandemic changed staff perspectives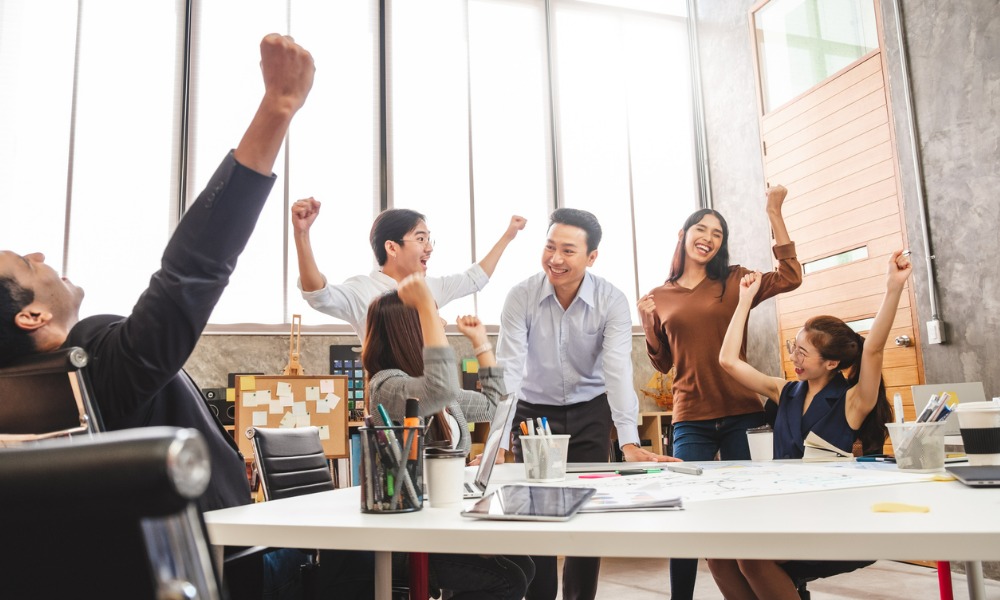 Since the onslaught of the COVID-19 pandemic, our day-to-day lives have radically changed. Remote work has become a necessity rather than a 'nice to have' – with teams calling for an end to the archaic 'nine-to-five' model in favour of a more flexible approach. But, while working from home initially seemed like a dream come true, the reality was much more harrowing.
Mental health crisis
Lockdowns and restrictions led to a rise in mental health issues among employees – with depression, anxiety, and feelings of isolation increasing at an unprecedented scale. Now, as vaccines begin to roll out and offices tentatively reopen, employers have a wellbeing crisis on their hands. A recent report from Ipsos found that 56% of employees are feeling increased stress due to the pandemic, with 44% admitting that their mental health is in a poor state right now.
With that in mind, employers are looking to a hybrid approach to work, where employees split their time between home and the office. Research from workplace platform Envoy found that 70% of employees believe a hybrid working model would have personal benefits, with 34% saying it would improve their mental health. And while this is all well and good, offering flexibility is simply not enough anymore.
Expectations around employee benefits have shifted. In pre-COVID times, workers were content with in-office perks – free lunches and beer on Fridays. However, after living through a global pandemic, employees are craving more. Which is why you need to start thinking about benefits beyond the confines of the workplace.
Why perks matter in mental wellbeing
According to the Centre for Addiction and Mental Health, poor mental health costs the Canadian economy $51 billion each year – with that figure set to rise to $2.5 trillion by 2041. There's no quick fix solution for perfect mental wellbeing, but there is a lot of data out there linking benefits to good psychological health.
One of the most sought-after employee perks is a gym membership. Research from Fractl found that when it comes to choosing between a high-paying job with no health-related perks and a lower paying role with quality health benefits, 88% of employees would opt for the latter. What's more, a large-scale study featured in medical journal BMC Medicine found a link between low fitness ability and greater risk of experiencing ongoing depression.
Out of office perks
The intrinsic link between mental wellbeing and employer benefits is nothing new – however, today more and more employers seem to appreciate the value of out of office perks. With people spending time away from the office, working from their homes, it's more important than ever to extend your benefits plans to include outside activities.
At Venngo, they're big believers in out of office perks – perks that have a real impact on an individual's wellbeing. With their WorkPerks package, employees can enjoy a range of exciting benefits – from gym memberships at Goodlife Fitness, to HelloFresh meal deliveries, to Apple discounts.
Read more: The pandemic is taking a toll on women's career growth
During these stressful times, as mental wellbeing continues to concern HR leaders, it's incumbent on employers to provide benefits which will enhance psychological health. Providing employees with health-related benefits is a good way to both reward your teams and showcase your commitment to their personal wellbeing.
So, instead of thinking about benefits as an in-office add on, start considering the world of options beyond the four walls of your organization. In these difficult times, your employees will appreciate perks that enhance and improve not only their professional lives but their personal ones too.