HR tech firm Reward Gateway hosted a grand, fun-filled, virtual event last year, and it's going bigger and bolder this year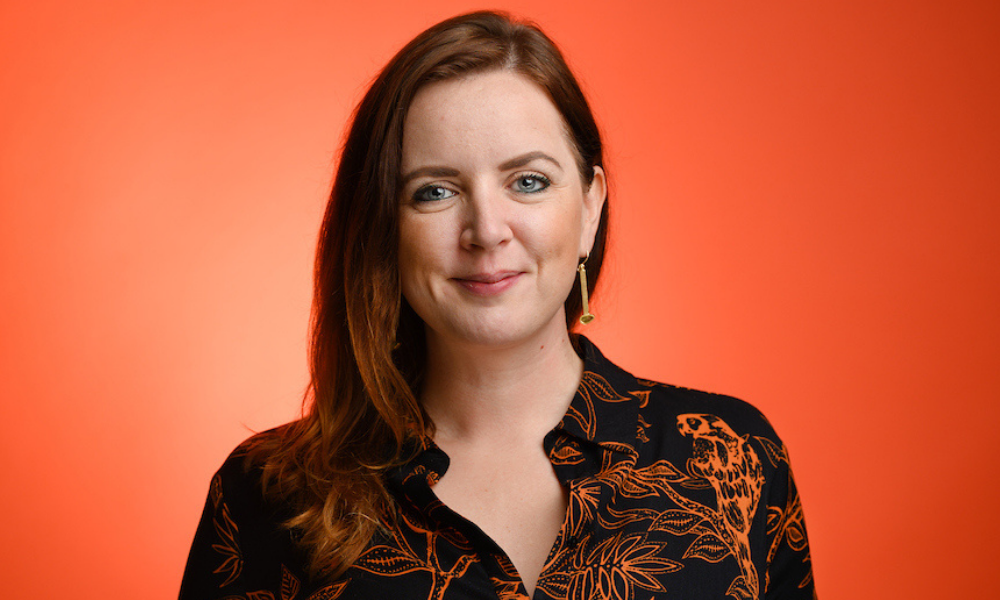 If Woodstock happened during the COVID-19 pandemic, what would it look like?
Probably something akin to Reward Gateway's Thank You Festival, a virtual concert for the London-founded company's more than 450 global employees in honor of Employee Appreciation Day.
Last year, Reward Gateway CEO Doug Butler pushed for the company to go above and beyond to recognize and thank employees for their hard work during the pandemic. Spearheaded by Catrin Lewis, the company's head of global engagement and internal communications, an innovative event was organized to leverage technology to deliver an unforgettable experience for employees while abiding by local safety restrictions.
"What most hinders a dispersed workforce is missing that sense of community and connection," Lewis told HRD. "Bringing people together for a shared experience was really important to me, and I wanted to feature art, creativity and music because they're all part of the wellbeing experience."
Reward Gateway brought four bands (including headliner Miss Baby Sol) to a quaint farm in London, where a virtual concert was livestreamed through the company's engagement platform. Current employees and alumni with musical talent even performed to the delight and surprise of their colleagues. Additionally, employees received Cameos, messages from senior leadership and more than 1,600 eCards expressing gratitude and appreciation for their efforts.
"One account manager said, 'I thought I was really struggling, but it turns out that what I really needed was a dance party in my living room with my family.' It's all about pushing our boundaries in terms of how we deliver our engagement program," Lewis says.
The festival is also a recruiting strategy, as the Great Resignation has forced HR leaders to think outside the box. The United States, Canada and the United Kingdom are just some of the countries enduring talent shortages, in which workers are quitting their jobs at a historic pace. In order to compete for talent in such a tight labor market, companies are bending over backwards to provide incentives to potential hires.
Read more: 'HR needs to own this moment'
"The festival gives people something very significant and memorable to talk about in interviews for talent attraction," Lewis says. "It's a showcase piece that makes you stand out and puts your culture on display."
The Thank You Festival returns on March 4 for Employee Appreciation Day 2022. There will be eCards and recognition reminders a plenty, as well as blog posts about the company's 63 benefits and perks for employees. (A brand new one will be announced, too, Lewis says.) There will also be a special guest to help employees with hushing negative self-talk and building confidence. More than 75 workers have already signed up for the two daytime sessions, Lewis says.
"My approach to employee engagement is to inform, educate, entertain, connect and inspire," Lewis says. "And my role during the festival is to talk everybody through what's extra special about the culture and employee experience at Reward Gateway."
While the Thank You Festival is the company's flagship event of the year, Reward Gateway prides itself on demonstrating employee appreciation all year long through daily communications, daily recognition and a rich engagement calendar filled with activities. For example, employees were invited to the metaverse two weeks ago. Lewis says that new staffers, especially gamers, raved about the experience.
"All of these activities get employees talking to one another and get them excited about where they're working," she says. "We make it part of our culture, creating friendships and memories together. When I hear about people wanting to leave their job, it's because their company hasn't created a narrative that employees can follow or a community that they can feel part of."
Reward Gateway's narrative for 2022 is the "Great Adjustment," signifying that HR must adjust activities to focus on doing good by their employees. By making employee happiness the top priority, companies can ensure that productivity, retention and a more engaged workforce will follow. It will take a mindset shift for business leaders who've been in the game for decades, but if we've learned anything during the COVID-19 pandemic, adaptation is necessary to survive.
Founded in 2006, Reward Gateway provides an employee engagement platform that brings employee benefits, discounts, recognition and reward, wellbeing, communications and surveys into one unified hub. The company also has offices in Boston, Sydney and Melbourne, among other international destinations, and serves more than 2,000 clients, including American Express, Unilever, Samsung, IBM and McDonald's.