Why employee recognition and appreciation is more important than ever before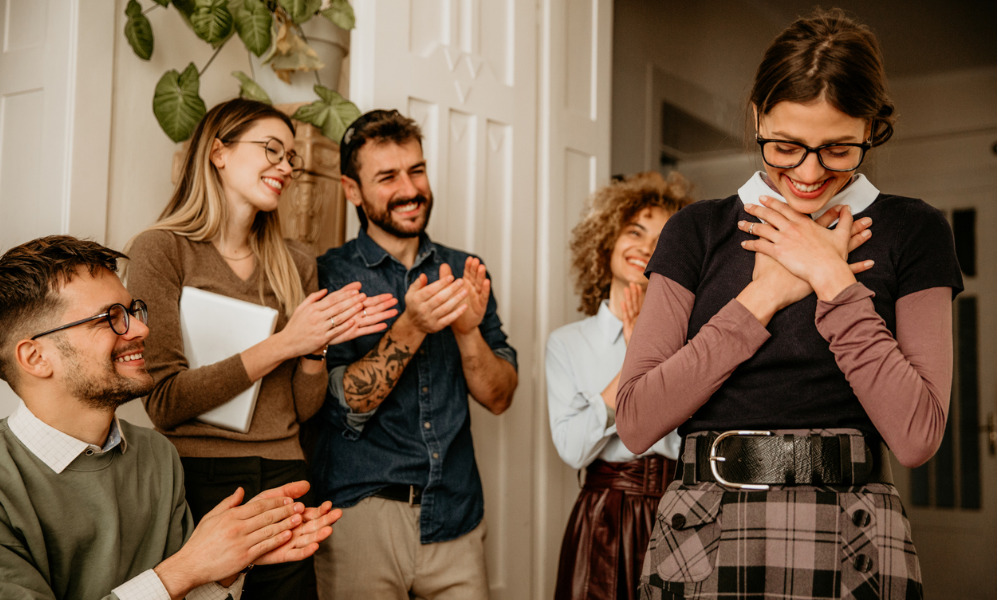 Employers have a chance to slow down the Great Resignation by saying just two words more often: "thank you."
More than 38 million Americans left their jobs in 2021, according to the U.S. Bureau of Labor Statistics. As a result of the COVID-19 pandemic, people have re-evaluated their careers, demanding more money, better working conditions and increased mobility. Essential workers, in particular, have been leaving their positions for greener pastures.
Read more: What are the hottest workplace culture trends in 2022?
Recent McKinsey research on the Great Resignation has found that 54% of employees who quit felt that their employers didn't value them. That's a startling statistic that should keep bosses up at night, especially if they're struggling to fill positions and serve their customers. After all, this shows how recognizing the work done by employees can go a long way in boosting morale and motivation. Plus, it can improve employee retention, one of the biggest issues facing companies today.
Over the past two years, employees have needed support more than ever. They've had to work through fear of being infected with the coronavirus, concern for the safety of their loved ones and anxiety over the uncertainty of it all. When you factor in that many companies were forced to trim their workforce during the pandemic, and now there's historic turnover throughout the United States, those who've remained employed have often had to take over additional responsibilities.
HR leaders and managers can show appreciation and give recognition in many ways, such as a shout-out during meetings or emails, a gift card or monetary bonus for a job well done or even a quick snack party in the pantry or a virtual lunch out. The smallest gesture can make the biggest impact on an employee who feels their hard work is being taken for granted.
Remember, it's the thought that counts.
Read more: What are the hottest workplace culture trends in 2022?