SVP of People and Talent at BlueConic discusses open-door policy, popular employee benefits, work flexibility and building company culture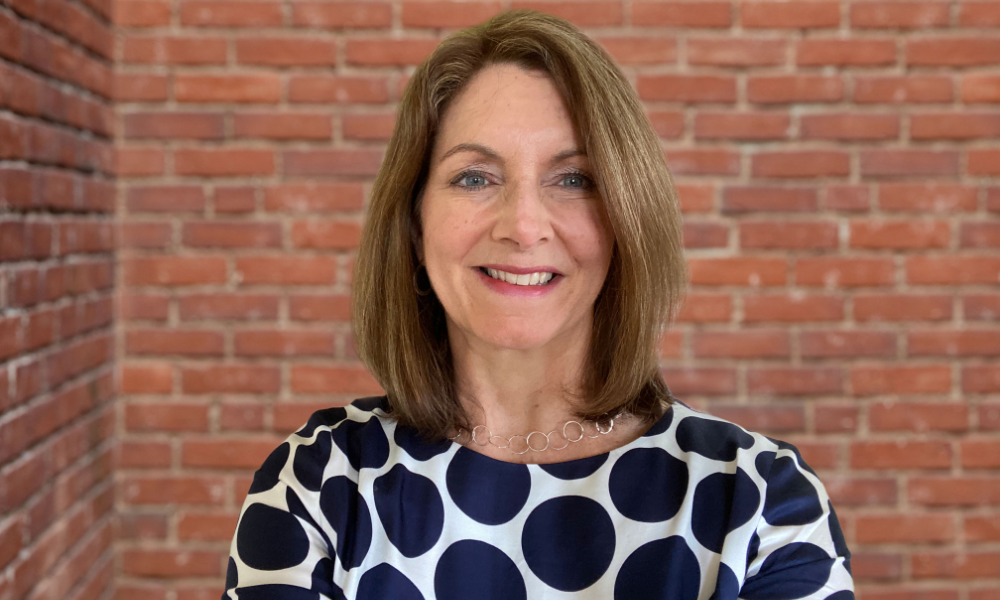 Boston-based BlueConic has been named a Best Place to Work in 2022 by Built In, an online community for startups and tech companies.
The customer data platform received the honor due to its extensive benefits package, inclusive company culture and nurturing environment. It's a blueprint for how any tech firm, especially those in Silicon Valley, should operate during such a tough labor market. After all, the Great Resignation has tipped the scales in favor of employees, who are demanding more money, better working conditions and increased mobility.
"You can have great initial benefits, but you really have to focus on the culture that people are working in on a daily basis," Katherine Boardman, senior vice president of people and talent at BlueConic, told HRD. With more than 30 years of experience in HR, Boardman has quite the track record of delivering on strategic and tactical goals. She's previously held senior leadership positions at tech firms Litmus and Permabit, as well as Navigant Consulting.
Boardman joined BlueConic in April 2021, attributing her interest to the culture. For example, at the start of every year, the company has a weeklong kick-off. For a few hours each day, there are speaker presentations, marketing panels, fireside chats and breakout sessions. The goal is to energize and unify the workforce, which is certainly needed during the COVID-19 pandemic.
Read more: Medical coverage is job seekers' top priority, say HR pros
Of course, perks and benefits still play a role in developing one's company culture. In addition to the traditional package of health insurance, dental, vision, life insurance and a 401(k), BlueConic offers an assortment of increasingly popular accommodations for its 150 employees, such as pet insurance and mental health support.
In January, the company made a couple changes to its benefits to achieve consistency between its offices in the United States and the Netherlands. Considering that companies in European countries typically provide more paid time off (PTO) and vacation than their U.S. counterparts, BlueConic has decided to increase vacation time to 28 days for all workers. In addition, the firm has extended its bereavement policy (renamed to compassionate leave) from two days to five days, and expanded the eligibility parameters.
"We're always trying to figure out how we can best support employees when life experiences happen," Boardman says. "If there's an extraordinary circumstance for someone, we want to talk about it."
With flexibility as job seekers' number-one requirement, BlueConic allows employees to work a hybrid schedule or fully remote, if they so choose. They're also given stipends for home office equipment, another perk that's emerged during the pandemic. While granting this freedom, the company understands there's a delicate balance so that employees still feel connected. That's why there's a company-wide, biweekly, half-hour Zoom meeting to catch everybody up on what's going on. If you happen to miss it, don't worry – the meeting is recorded and a transcript is sent out. Additionally, president and COO Cory Munchbach produces a monthly bulletin with news and shoutouts to maintain employee engagement and recognition.
As a matter of fact, the company's leadership is very present for employees. So much so, Boardman says, that there's an open-door policy, in which anyone can talk to anyone else in the company when needed. That even-level playing field can be seen on Slack, BlueConic's primary communication tool, where there's a daily activity posted, such as posting a picture of your first car or sharing what's your favorite movie that starts with the letter R. These humorous conversations began during the pandemic and foster camaraderie while folks work from home.
"We understand people need different things at different points and we try to meet them where they are," Boardman says. "These practices promote and reinforce an environment in which everyone is heard. For your job to be fulfilling and for you to enjoy who you work with, that goes a long way."
BlueConic also places heavy emphasis on cross-functional training and promoting from within. There are learning and development opportunities available every quarter and the HR team identifies courses that employees may be interested in. During the onboarding process, for example, there's a course on inclusion that all new hires are required to take. In terms of a take-home assignment, employees also receive Erin Meyer's The Culture Map. After reading it as part of the company's book club, Boardman and her colleagues were so inspired by it that they added it to the new hire packet.
"It's interesting to think about different norms around benefits and how they're a reflection and support of a culture," she says.