A global survey is shedding some light on the troubles burdening top business leaders and it seems HR problems are top of the pile.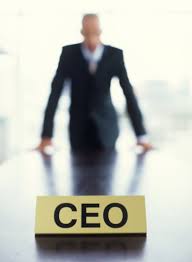 As we get settled in 2016, new research shows scores of business leaders are burdened by the same worries and it seems certain HR problems may be top of the pile.
PwC
's Annual Global CEO survey has once again revealed the top five concerns of CEOs – two of which will largely affect senior HR professionals.
Over-regulation was touted at the top threat to businesses with a staggering 79 per cent of CEOs saying it could have a negative impact on their companies' growth prospects.
"It's a hugely regulatory environment," agreed Faith Tull, SVP of HR at
Randstad
Canada.
"It's a huge, huge responsibility for HR to ensure that policies are in place and that you're following up on those responsibilities to minimize the risk and mitigate anything that you need to ensure that you're compliant," she told HRM.
More than 1,400 CEOs were interviewed as part of the research with found that just 35 per cent were "very confident" about growth within their own firms – the figure is down from 39 per cent in 2015.
Only 27 per cent of chief executives expect global growth to improve over the next 12 months, a 10 percentage point drop from last year and 23 per cent expect the economic situation to worsen.
"There's no question that business leaders' confidence in both the global economy and their own company growth prospects has taken a knock," said PwC global chairman Dennis Nally.
"No matter what the business size, the threats it faces are becoming more complex, crossing the borders of geopolitics, regulation, cyber security, societal development, people and reputation. There is a new spectrum of risks for CEOs that represents threats to both national and commercial interests."
The top five concerns of CEOs in 2016 are:
Over-regulation (79 per cent of respondents)
Geopolitical uncertainty (74 per cent)
Exchange rate volatility (73 per cent)
Availability of key skills (72 per cent)
Government response to fiscal deficit and debt burden (71 per cent)
More like this:
Costly mistake as employment contract deemed invalid
Is this the best cure for workplace stress?
Three tips for being a great regional HR head