The number of companies supporting volunteer programs has risen in recent years but employers still face significant challenges.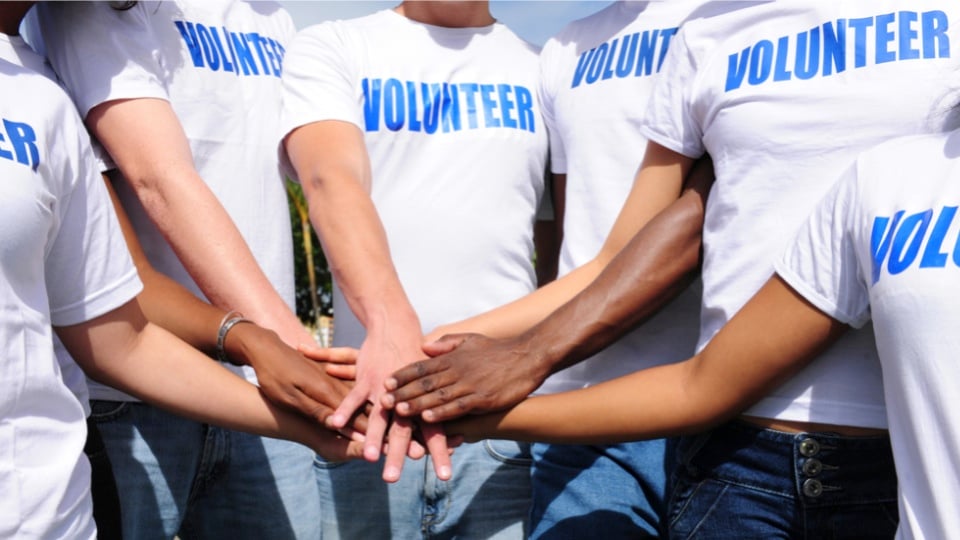 The number of companies supporting volunteer programs has risen in recent years but, like any corporate undertaking, charitable endeavours often come with their own complex set of challenges.
One 2016 report commissioned by Volunteer Canada pointed to a lack of support, scarce resources, poor communication and limited opportunities as the key challenges when it comes to implementing volunteer programs.
In an attempt to help organizations overcome these obstacles, Volunteer Canada joined forces with Home Depot to set up the Corporate Council for Volunteering. The council is composed of prominent firms which "lead dialogues and initiatives focused on corporate citizenship."
HRM spoke with Volunteer Canada and some leading Canadian companies to find out what makes their volunteer programs successful.
Align volunteerism with the corporate culture
"Volunteering is a fundamental part of us as a company," said Nicolas Darget-Lacoste, HR director, Home Depot Canada. "Giving back (to communities) and taking care of one another are core values of our associates. It's been like that since the creation of our company."
Lagoste said the company's employee-led volunteer program – Team Depot – has helped more than 230 projects in the past year alone and drives engagement among employees who are keen to give back to their communities.
"Look at the culture and the value system of your company," said Vicki Reid, director, Community Affairs at Calgary, AB-based Cenovus Energy.
"If your (corporate) value system is about supporting the community, if your company is already financially donating, if people are giving (donating) money, they also want to give time and talent," she added.
Kim Tabac, partner, Talent,
Deloitte
Canada, said making volunteerism part of the corporate culture, instead of being just an event, is more effective.
"We deliver greater impact to communities that we serve when our focus is 365 days a year. While we do have Impact Day once a day, it's only one of the many ways that we encourage volunteers," Tabac said.
Impact Day is a single day in Deloitte offices worldwide when employees are encouraged to volunteer.
Volunteering is also more than a one-off activity in Cenovus Energy. For example, twice a month, there are volunteer activities for employees to sign up for, Reid said.
Have a clear and accessible volunteer policy
Whether employees can volunteer during company time or on their off-hours, Volunteer Canada said companies must have a clear and accessible volunteer policy.
"We have a seen a (strong) correlation between a clear and accessible policy and employee pickup of the (volunteer) program," said Elizabeth Dove, director, Corporate Citizenship, Volunteer Canada. "You're going to see a decline in interest if you don't have that clarity."
Involve management
If it's part of the corporate culture, then why not try to involve everyone, including managers?
"Giving back initiatives and a volunteer program need to be first highly supported by leaders at the highest level of leadership," Home Depot's Lagoste said.
Dove said getting management to be involved is one, training them for their involvement is another.
"Managers need clear expectations and training on how to activity support a (clear and accessible) volunteer policy," Dove said.
Tap volunteer ambassadors
If you have brand ambassadors in your company, why not have volunteer ambassadors, too?
Home Depot and Keurig Canada have volunteer ambassadors who are leading teams of volunteers in their organization.
Keurig has CAFE (short for Community Action For Employees) ambassadors and Home Depot has Team ambassadors.
"CAFE volunteer ambassadors … (have the) responsibility ... to organize volunteers and activities for their teams across Canada," said Delphine Acoca, Lead in Sustainability and Community, Keurig Canada.
Acoca said these ambassadors have made their programs successful because they know their groups and what activities are important to their groups.
Home Depot's Team ambassadors are also expected to be in touch with the local community to know what the community needs.
Be flexible
Pick and choose – the time and day, the charity, the community, the activities, the team. Companies are giving this kind of flexibility, and they are seeing positive results.
Keurig Canada said that their volunteer programs have been successful because of a grassroots approach to picking and choosing programs their employees want to participate in.
"You have to let them (employees) choose the activities that they want to participate in rather than dictate specific certain activities," Acoca said. "Make sure you're giving them the choice to personalize their experience and have an experience that's meaningful to them so that they can really stay engaged in the longer term."
But it's not enough to simply offer flexibility.
Deloitte's Tabac said volunteer programs should also leverage on the company's strengths. This is why Deloitte professionals are volunteering in projects where their consulting skills can be harnessed.
Acoca said flexibility is attractive to some demographics within the organization.
"Give them a choice especially if you're looking to appeal to millennials," Acoca said. "Give them the choice to personalize their experience and have an experience that's meaningful to them so that they can really stay engaged in the longer term."
Create solid community partnerships
Dove said it would also be good if companies would create long-term partnerships with community organizations that are beneficiaries of employee volunteer programs.
From such partnerships, companies can learn the needs of the beneficiaries, and companies can better address these, along with other logistical matters, such as time and dates of volunteer work.
"With deeper community partner relationships, we are finding more employees want to be involved over time," Dove said.
Employees also feel good about their volunteer work if they can see the progress of their efforts.
Reward and recognize volunteers and their efforts
Successful initiatives or programs are almost always backed up by good incentives. Whether it's a formal recognition or a good old pat at the back or thumbs up, any form of reward could go a long way.
Companies interviewed by HRM were almost unanimous in noting the importance of recognizing volunteers and their initiatives. Most have intranets, newsletters and similar communication channels where they share their activities and experiences.
Acoca said their CAFE ambassadors are recognized by their peers and top management for their role.
Dove said informal recognition, especially coming from managers – by way of approving time off to do volunteer work, for example -- is as equally important.
By Veronica Silva-Cusi