The prevalent skills shortage is a huge concern for Canadian employers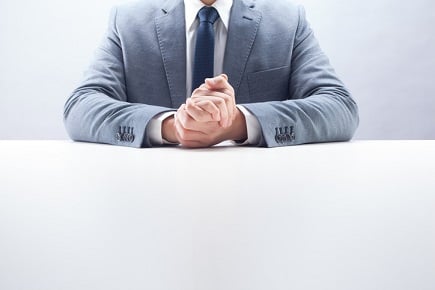 In today's hyper-competitive talent market, the prevalent skills shortage is a huge concern for Canadian employers. As such, organizations are having to become increasingly creative in how they attract, develop and retain new candidates.
In this quest for emerging talent, HR leaders are turning to previously underrepresented groups in order to gain a competitive advantage – with one pool, in particular, standing out above the rest.
According to research from Deloitte, employees with disabilities are associated with good attendance, a strong work ethic and an above average retention rate. This seemingly untapped source of highly engaged candidates has the propensity to transform pipelines and shift culture.
HRD Canada talked to Joe Dale, Executive Director of the Ontario Disability Employment Network (ODEN), on recruiting non-traditional labour sources.
"Today, we're seeing a number of businesses vying for the same pools," explained Dale.
"As such, organizations are now having to consider what might be termed 'non-traditional' labour sources to attract and retain the talent they need. For example, in the digital space, we're seeing a number of businesses recruiting candidates with autism because of their ability to focus and identify patterns."
There's no standard stereotype of autism, just as there is no stereotype of any disability - Dale pointed out. However, businesses finally seem to be recognizing that people who have a disability have a lot of talent that is not currently being utilized by employers. In today's tight labour market and shrinking candidate pool, businesses need to be able to think outside the box in order to survive.
"Businesses need to innovate their recruitment strategies and adopt processes that engage a broader range of talent," added Dale. "Essentially, I believe that businesses that have more diverse and inclusive workforces will prosper while others struggle."
This call to action for a more intentional hiring process within organizations is not based on charity - nor should HR be thinking of it as a charitable act. The ROI on hiring employees with disabilities speaks for itself.
Consider the results US-based Walgreens saw after a 2007 hiring initiative. After hiring more candidates with disabilities, the organization managed to "increase loyalty (both employee and customer), lower employee turnover, reduce absenteeism and improve psychological safety and corporate reputation, all while seeing higher productivity."
Effectively, the issue comes down to profitability and investment. Companies shouldn't approach hiring candidates who have a disability as a way to boost corporate profile, neither should they be putting disabled workers on some sort of pedestal. Instead, consider whether you can really afford not to look at this rich and diverse pool of much-needed talent.
Attract top candidates with inclusive job postings to expand and diversify your talent pool. Download 7 Tips to Creating Highly Effective Job Postings to get started.