These teams cultivate potential and outperform rivals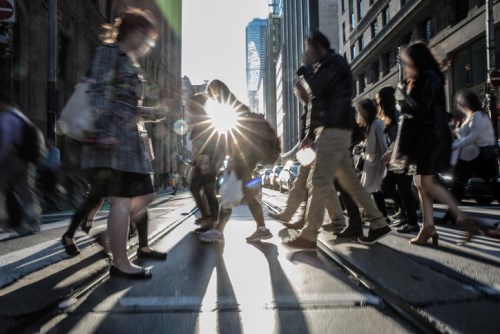 Great Place to Work, a global authority that evaluates outstanding workplace cultures, has unveiled its selection of the "Best Workplaces for Inclusion" in Canada.
The companies were recognised for going the "extra mile" to make employees feel supported, valued, and included, according to Alison Grenier, head of culture and research, at Great Place to Work Canada.
Across these organisations, workers express a shared appreciation for their teams:
89% believe everyone in their company has a chance to be recognised
85% believe managers avoid playing favourites
87% believe promotions go to the most deserving
94% believe they can be themselves at work
"When there's an authentic commitment to inclusion, fairness, and trust-building throughout the organisation, people can experience a positive workplace culture widely and consistently not just in pockets, which is what we see in many other workplaces," said Grenier.
"Inclusive organisations are therefore better able to cultivate the human potential of all their people and outperform their competitors."
Salesforce, one of the companies cited this year, was recognised for implementing a "transparent and fair" promotions process.
"On a regular global cadence, leadership teams of every organisation discuss all candidates for promotion and thoroughly vet them to ensure all promotions are well supported by performance and potential, and that candidates are all held to the same standards," Grenier said.
"This ensures that women or underrepresented minorities are not excluded or not unfairly recognised for their work through unconscious bias, and that only those who truly deserve to advance receive promotions."
Other companies on this year's list include:
Ceridian
Cisco
Kronos
Randstad Canada
SAP Canada
Ultimate Software