Sports fans at work may need to change their game plan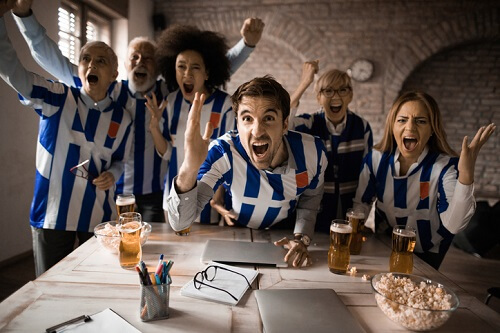 Sports fans are often supercharged at work after a big win.
But if you count yourself among fans who miss a day of work to recover from a night of celebration (or defeat), then you might want to rethink your game plan.
Employee absenteeism after a major sporting event is considered the most annoying and distracting employee behaviour among sports fans.
In fact, nearly half (46%) of senior managers frown upon this tendency to miss work, according to a survey by staffing firm OfficeTeam.
A separate study by the firm showed more than a third (37%) of workers claim they know someone who's made an excuse to "play hooky" after a big game.
It's also not the only bad call sports fans make. Other sports-related activities managers find annoying or distracting at work include:
Spending too much time talking sports (18%)
Showing up the day after tired or under the weather (18%)
Being a poor sport or overly competitive (12%)
Overdoing it with team decorations or attire (6%)
"While it's easy to get swept up in the excitement of major sports events, employees need to anticipate their game-day activities and plan ahead to ensure it doesn't interfere with their work," said Koula Vasilopoulos, district director at OfficeTeam.
"By requesting time off in advance, adhering to company guidelines for fan attire or decorations, and saving game discussions for their breaks, workers can still get into the spirit without impacting productivity."
Managers can also consider offering flexible scheduling and even organising contests or celebrations around game season to build team camaraderie and encourage greater engagement overall, Vasilopoulos suggested.
Related stories