'Our CEO acts like an adult. He doesn't make a fool of himself on Twitter'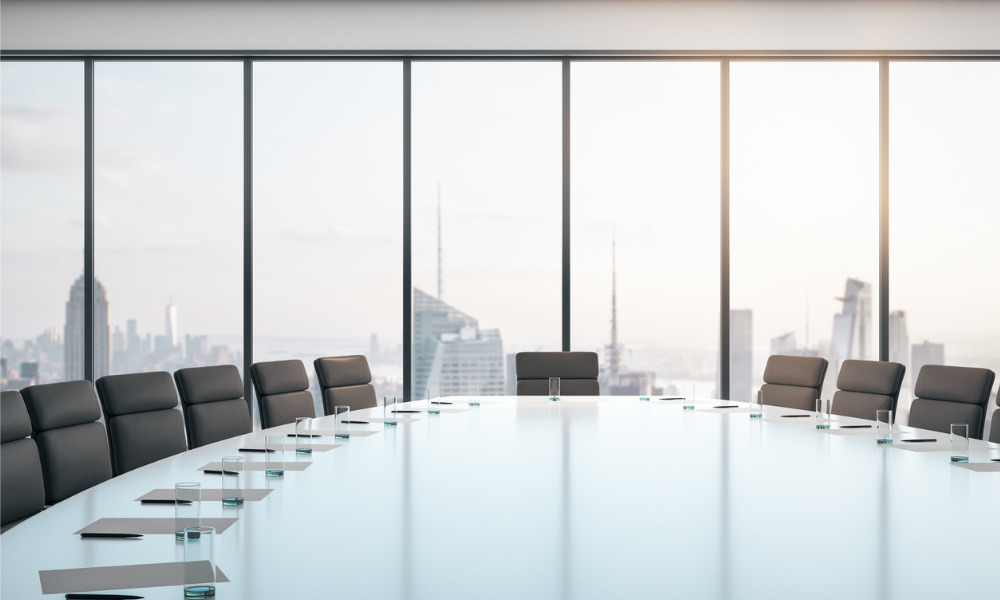 Comparably has unveiled the highest-rated chief executive officers of 2021, with the CEOs of Adobe and Pipefy leading large and small-/medium-sized companies, respectively. The list is based on sentiment ratings provided by anonymous employees, who rated their bosses based on a series of questions. Large companies are defined as those with more than 500 employees, while small-/medium-sized firms have fewer than 500 staff.
"For fairness and statistical significance, additional weight was given to companies with more participation from their employee base," Comparably said in its methodology.
In the category for large firms, Adobe CEO Shantanu Narayen was the highest-rated executive for 2021. Per department, the Customer Support and Admin gave him the highest ratings with respective 98 and 97 scores out of 100. In terms of ethnicity, Native American workers gave Narayen the highest score with a 97 out of 100.
"Our CEO acts like an adult. He doesn't make a fool of himself on Twitter. And he makes an active effort to do good things for the global community," said an Adobe employee.
After Narayen came Arvind Krishna, CEO of IBM, and then Satya Nadella, CEO of Microsoft.
"Our CEO has the ability to inspire, create a sense of belonging and caring, and communicating long-term vision," said an IBM employee about Krishna.
Here are the other leading CEOs of large firms:
Shatanu Narayen (Adobe)
Arvind Krishna (IBM)
Satya Nadella (Microsoft)
Eric Yuan (Zoom Video Communications)
Jim Loree (Stanley Black & Decker)
Vladimir Shmunis (RingCentral)
Henry Schuck (ZoomInfo)
John Foley (Peloton)
Sundar Pichai (Google)
Dan Rosenweig (Chegg)
Sarah Friar (Nextdoor)
Kumsal Bayazit (Elsevier)
Jeffrey Dailey (Farmers Insurance)
Bert Bean (Insight Global)
Tomer Weingarten (SentinelOne)
Archie Black (SPS Commerce)
Bryce Maddock (TaskUs)
Mike Salvino (DXC Technology)
Leslie Stretch (Medallia)
Kenneth Lin (Credit Karma)
Robert G. Painter (Trimble)
Dara Khosrowshahi (Uber)
Anne Wojcicki (23andMe)
Carlos Rodriguez (ADP)
Timothy Cook (Apple)
Read more: Highest-paid CEOs run worst-performing companies
Small- and medium-sized firms
Meanwhile, Alessio Alionco from Pipefy was declared the highest-rated CEO for small- and medium-sized companies. The executive has an employee rating of 229 and a score of 95 out of 100, according to Comparably, with men giving Alionco a higher rating than women.
"Transparent with company goals, hosts regular all-hands meetings to share results and is invested in sharing how each team contributes to the company overall," said a Pipefy employee.
After Alionco comes Ross Wainwright from Alida and then William Tessar from Civic Financial Services.
"Empathetic, visionary, and trustworthy. Ross has an inspiring vision for the company that he makes each employee feel part of," an Alida employee said about Wainwright.
Here are the other leading CEOs of small- and medium-sized firms:
Alessio Alionco (Pipefy)
Ross Wainwright (Alida)
William Tessar (Civic Financial Services)
Oleg Rogynskyy (People.ai)
Larry Dunivan (Namely)
David Grace (Deem)
Melanie Nallicheri (EQRx)
Joel Hyatt (Globality)
Joe Longo (Velosio)
Howard Brown (Revenue.io)
Gene Berdichevsky (Sila Nanotechnologies)
Sam Bobley (Ocrolus)
John Swigart (Pie Insurance)
Chuck Reuggiero (Optomi)
Kip Hollister (The Hollister Group)
Steven Bartel (Gem.com)
Alex Howland (Virbela)
Hunter Madeley (Vena Solutions)
Rich Waldron (tray.io)
Donald Brown (LifeOmic)
Terrie Curran (Phathom Pharmaceuticals)
Aaron Johnson (APS Payroll)
Tony Safoian (SADA Systems)
Noboyuki Ashia (MISUMI
Alfonso de la Nuez & Dan Fishback (UserZoom)