Workers want an 'enjoyable' environment – whether that is fun, supportive, true to its values or all of the above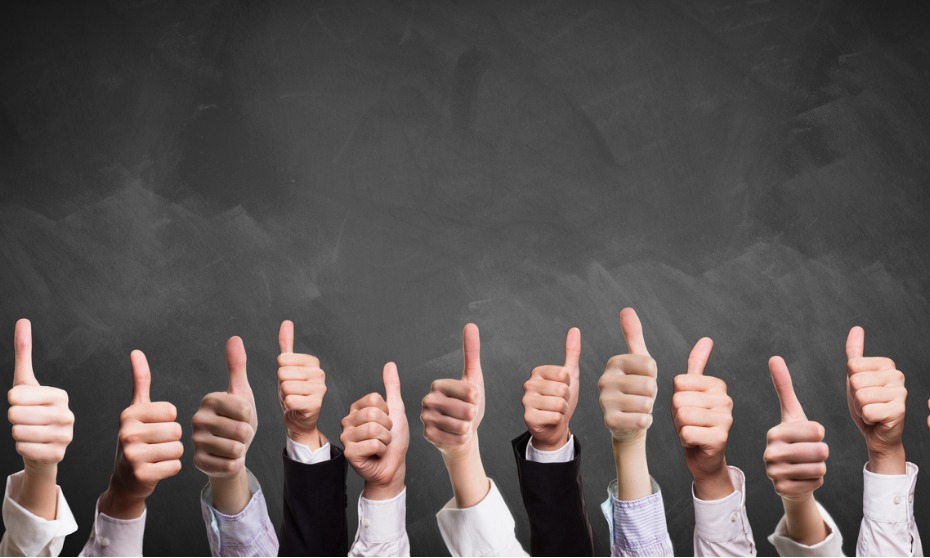 Online job reviews and a tight talent market are pushing companies to enhance their employee experience, according to career site Indeed.
"Now more than ever, candidates expect transparency and information when applying for a job, with 95% of workers saying insight into a company's employer reputation would be important," Indeed said.
Indeed's data team analysed 150 million employee reviews to come up with a list of the top 50 highest-rated workplaces.
For 2019, multimedia software group Adobe clinched the top spot thanks to its "insightful, forward-looking" leadership.
"They continue to reinvent themselves to stay relevant and ahead of the curve," one employee said of the company, which has been in business for more than three decades. "They are an amazing company with great people, great work-life balance, and a fantastic culture.
READ MORE: Five tips on creating a 'great place to work'
Trailing behind at number 2 is social media behemoth Facebook, which was praised for its "great atmosphere and credible training experience" as well as its friendly culture.
"Company sponsored events are always over the top and a great way to get to spend time with your team outside of the office," a Facebook employee said.
"One recurring theme this year among employee reviews seems to be the importance of an enjoyable work environment – whether that environment is fun, supportive, true to its company values or all of the above," Indeed said.
"In fact, a positive work environment leads to more engaged workers, and more engaged workers create a 20% increase in productivity and are 90% more likely to stay with their current companies."
The 2019 roster shows a diverse mix of industries, from technology and aviation to finance, retail and hospitality. Here is a complete rundown of the honourees:
Adobe
Facebook
Southwest Airlines
Live Nation
Intuit
Costco Wholesale
Delta
eBay
Microsoft
Johnson & Johnson
Bristol-Myers Squibb
Salesforce
Fannie Mae
Eli Lily
JetBlue Airways
Freeport-McMoRan
Fluor Corp
Apple
Cisco
Capital One
Nike
Amgen
Booz Allen
Charles Schwab
Viacom
Southern Company
NextEra Energy
Publix
Land O'Lakes
Motorola Solutions
Pfizer
Lockheed Martin
Merck
ConocoPhillips
American Express
Applied Materials
DTE Energy
Best Buy
Boston Scientific
Northrop Grumman
Discover Financial Services
BlackRock
Darden Restaurants
MGM Resorts International
Hilton
Edward Jones
Marriott International
Foot Locker
United Airlines