According to recent statistics, only 66% of human resources teams in Canada are investing in technology to improve the employee experience - 22% behind the global number, which sits at 88%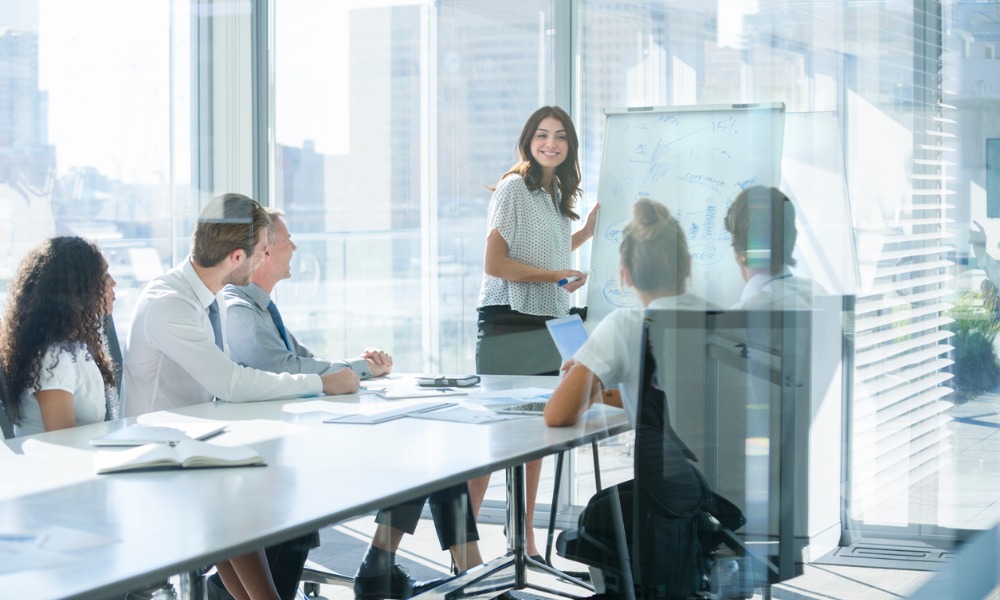 According to recent statistics, only 66% of human resources teams in Canada are investing in technology to improve the employee experience - 22% behind the global number, which sits at 88%.
"There's a real opportunity for leaders and HR professionals to raise the bar in terms of employee engagement and to improve the experience for their workforce," says James Anderson, co-founder of Peachy Mondays, of the Mercer's Global Talent Trends 2019 findings.
Despite the fact that low or declining employee engagement is one of the top three concerns of high-growth companies, employers are still using the traditional pulse survey model to check in with their workforce, and 60% of organizations globally still only employ it annually.
This method has some drawbacks - if you ask an employee what happened after completing a conventional feedback survey, they likely would say… nothing.
By the time responses are collected and analyzed, months may have passed and human resources face organizing further focus groups - which often lack inclusivity - or follow-up meetings to try to get to the root of the issues reported. While the feedback tools may reveal what employees think, they don't reveal why - which makes it hard to take effective action.
Employees cannot feel engaged if their voice isn't heard - Anderson says we've all experienced a situation where we've aired a concern or view that has been ignored, and know the feeling of the resulting frustration.
"Collecting, understanding and taking action on employee feedback helps organizations to effect positive change that's aligned with corporate goals," he says. "And let's not forget that employees have knowledge and ideas to contribute as well as views on matters that directly effect them."
Employees are the lifeblood of any organization and powerful advocates for the business they work for, he says, adding research shows "time and again" that organizations with high levels of employee engagement are more productive and more competitive.
"Simply put, happy people work better."
Anderson says there's a big movement to focus on the employee experience - the human experience - of work, including a shift from tools for HR, to tools for people that are managed by HR. This change is underlined by the attention it gets at the very top of organizations, he says, adding that CEOs are now asking, "How do we listen better to our people?" "How can we improve their experience of work?"
"That's because they know that - to quote Sir Richard Branson - 'If you look after your staff, they'll look after your customers," he says.
Anderson says there has also been a clear shift towards more frequent feedback, but calls that "a double-edged sword" because if organizations only increase the frequency of requests for feedback with no resulting action, survey participation in the workplace will decrease. He says Peachy Mondays' employee feedback platform, which is used by organizations with global workforces in over 60 countries, was "born out of the frustration that existing employee feedback mechanisms are too slow – getting from feedback to action takes too long – and that existing pulse tools tend to be inflexible and skim across the surface."
The Peachy Mondays platform is unique because of the immediacy of the insights it provides, and the company aims to understand the organization using its platform - the culture, people and goals - and develop a feedback strategy from there that aligns with those points.
Anderson says the company plans to innovate on its core differentiators - "using anonymous two-way communications and AI to provide deep understanding, across multiple languages, in real time and at scale" - while maintaining ease of use, which is crucial for company-wide adoption. Anderson reports key metrics in the company's customer base, such as engagement and participation, are steadily increasing even when using the platform to pulse frequently.
Heading into 2020, Peachy Mondays is looking to raise its profile in North America, and is involved in "some fascinating customer projects."
"We're surfacing predictive indicators of regretted attrition as much as two years in advance – and it's not necessarily the usual suspects," Anderson says.
For example, he says they found a recurring pattern that "regretted leavers" often start with higher engagement scores than employees who stay, but those scores drop below the engagement average of their colleagues as soon as two years before they leave.
"Two years in advance is a long time to have this kind of insight – it's way before these people know they're going to leave – and allows real-time investigation into the drivers of their engagement, and positive interventions to turn things around for them," Anderson says.
The big idea is that if organizations are able to act rapidly on employee feedback - addressing employee concerns, allowing positive change to take place - it will improve the human experience of work.
"They'll look forward to a Monday morning," he says.
The name Peachy Mondays embodies that ideal, and Anderson is always amazed at the number of people who approach the company and start by saying "I love the name!"