Pro tip: Don't criticise recklessly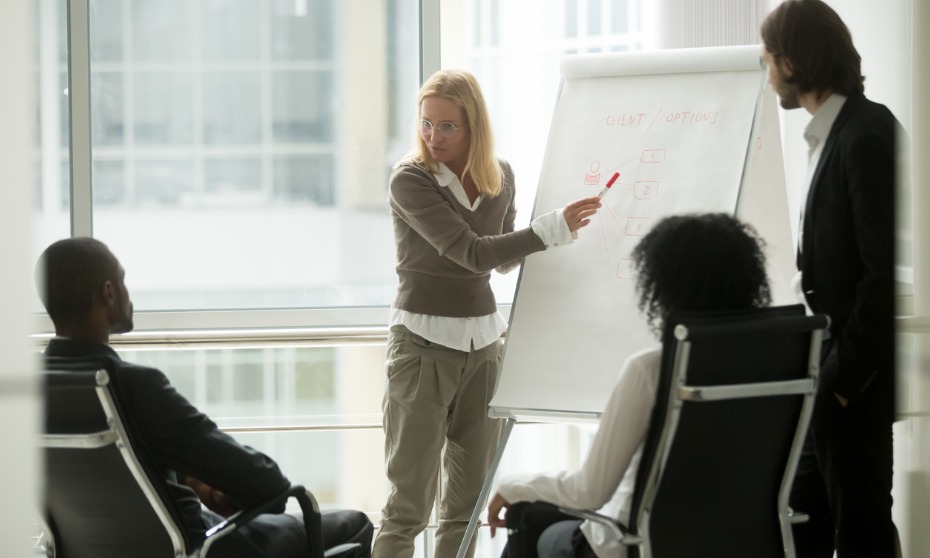 Is negative feedback hurting your team?
Criticism in the workplace is a door that swings both ways, according to a new study published in the Academy of Management Journal.
For people working in creative professions, negative feedback can either stifle a person's creativity or inspire them to improve. But that all depends on who's providing the feedback.
Researchers found employees were less likely to be creative in their succeeding output if their initial work had been scrutinised by senior staff or by their own peers. In contrast, those whose work had been evaluated by junior staff tended to show greater creativity thereafter.
"It makes sense that employees might feel threatened by criticism from their managers," said co-author Yeun Joon Kim, a PhD student at the University of Toronto's Rotman School of Management.
"Supervisors have a lot of influence in deciding promotions or pay raises. So negative feedback from a boss might trigger career anxieties."
The same can be said for employees who are criticised by their peers. Their anxiety can come from the fact that co-workers often compete for the same incentives at work.
When the pressure to deliver came from higher-ups and colleagues, employees were more likely to focus on the stressful aspects of their job, according to the study, which included field and laboratory experiments.
Helpful feedback
Despite a commonly held belief that junior staff shouldn't criticise their boss, negative feedback from one's subordinates may actually be beneficial to a person, the researchers observed.
"In reality, most supervisors are willing to receive negative feedback and learn from it," Kim said.
"It's not that they enjoy criticism – rather, they are in a natural power position and can cope with the discomfort of negative feedback better."
Kim suggested managers observe how their workers react to negative feedback.
"The tough part of being a manager is pointing out a follower's poor performance or weak points. But it's a necessary part of the job," the researcher said.
His advice: "Don't criticise recklessly. Anyone who wants to offer negative feedback on the job should do so discreetly and sensitively."