Should I stay or should I go?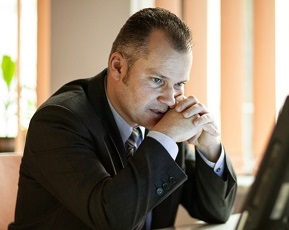 How long should you stay in a role? Job-hopping has long been the topic of debate with some saying it's more conducive to show your metal by remaining in an organization, whilst others claim jumping ship is the best course of action.
A recent report from CV-Library found that the majority of employees believe staying in the same job for too long can actually damage your career. One in four of those asked recommended leaving a role after five years in the same organization.
54% of workers think it's a good option to move jobs frequently, whilst 44% believe it can help staff gain more experience.
"Within your working life, it's important to constantly learn new skills and gain new experiences," explained Lee Biggins, MD of CV-Library.
"If your current employer is offering this, then great! However, if you've been in the same role, doing the same tasks, for a long period of time, it may be worth discussing opportunities for development or looking for a new job entirely."
When asked why employees left their role, 16% said it was all down to a lack of progress, whilst 12% were simply offered a better position elsewhere.
As HR leaders, if you're looking to lure top talent to your company, half of employees would be tempted by a salary increase, 29% want career advancement and 15% would like more flexible working opportunities.
Despite this, one third of employees said they wouldn't be tempted to stay in an organization even if their current employer acquiesced to their demands.