Registered nurses cite the bill as reason for leaving the profession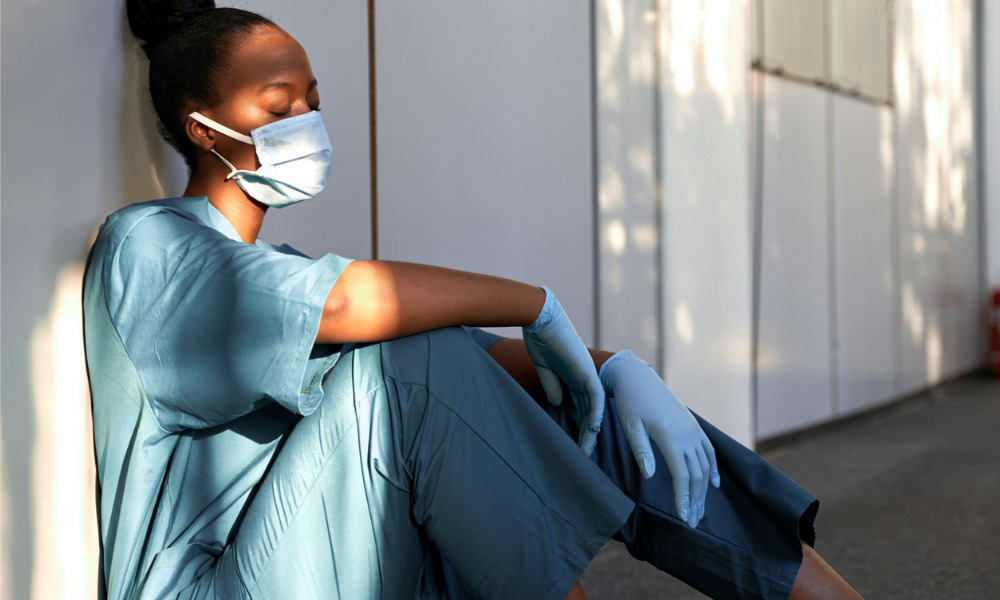 Opposition Leader Andrea Horwath is urging Ontario Premier Doug Ford to repeal his Bill 124, or the low-wage law, joining the call of healthcare workers amid staffing crisis in the sector.
"Ontario health care workers on the frontlines are doing their best to care for patients during this Omicron wave, but our system is under dangerous strain, and is critically understaffed," said Horwath in a statement to press. "Ford must recall the legislature so we can repeal Bill 124, Doug Ford's low-wage law, and begin to fix the staffing crisis in our health care system."
Ford's Bill 124 has been the subject of opposition of health unions across the province, with the Registered Nurses' Association of Ontario (RNAO) saying in a letter to members of provincial Parliament last year that it "devalues and disrespects them."
How does Bill 124 impact employers?
The Ontario Public Service Employees Union (OPSEU) said the bill imposes a "moderation period" that began on January 1, 2022, and will last until December 31, 2024. The period places wage restraint or cap covering the Ontario Public Service, every board of education in Ontario, hospitals under the Public Hospitals Act, and more.
"The legislation prohibits employers from providing larger compensation increases before or after the moderation period, specifically to make up for wage restraints," explained the OPSEU.
According to the RNAO, Bill 124 caps salary increases at one percent, which is lower than the rate of inflation. The association said that the front-line nurses have "spoken loudly and clearly about the profound unfairness" of Bill 124 as well as its "detrimental impact" on the profession.
"It's an important reason why many RNs are leaving for better opportunities elsewhere. Our government has refused to listen and has stood idly by as nurses walk away," it said in the letter.
Read more: Ontario employers embrace remote work – for now
'Give them paid sick days'
Horwath, in her statement on Thursday, stressed that healthcare workers needed to be retained and recruited by giving them "the respect they deserve" and showing them that relief is in the way.
"We need to retain, recruit and return health care workers by showing them the respect they deserve — with better wages, paid sick days and mental health supports," she said. Horwath has previously called on Ford to pass Bill 8, otherwise known as the Stay Home if You Are Sick Act, to provide Ontarians the paid sick days that they need.
"With the Omicron variant spreading like wildfire, it is imperative that your government make sure our hospitals have the staffing levels needed to maintain access to life-saving care. Ontarians deserve to know that their government is doing everything in its power to keep their families safe."
A petition is also available on the Ontario New Democratic Party website, which urges the public to sign up and join the call to expand the number of sick days.
"Ontarians have deserved paid sick days for a long time, and now it is more urgent than ever," the petition read. "Many frontline and essential workers - including some health care workers - don't have paid sick days. Missing a shift without pay means being unable to pay rent or put food on the table."
Sick days and HR woes
Paid sick days have been the issue of the day for the past few months, with the Liberals introducing 10 days of paid sick leave annually for workers in the federally regulated private sector and BC implementing leave for all employees. And while the move is intended to give employees more control over their personal wellbeing, there's a sting in the tail for smaller employees. The pressure of the pandemic has hurt many organizations, particularly in the hospitality sector, meaning this new measure could leave already struggling businesses out of pocket.
HRD recently spoke to BC employment lawyer Michelle McKinnon who shed light on the contentious issue – read our full editorial feature here.