Freshii's VP of people & culture says sharing ideas will drive improvement in the industry.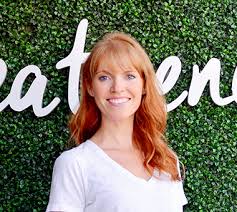 Healthy fast food restaurant
Freshii
has long impressed the HR world with its stellar reputation and it was no surprise when the firm picked up the 2016 Canadian HR Award for Best Workplace Culture – here, the company's HR head explains how the recognition has impacted her team.
"Winning the workplace culture award had a very positive impact on our team – to know that they are a part of something special, to be recognized for the incredible culture and results that they are a part of producing," says
Ashley Dalziel
, VP of people & culture.
"It also was an opportunity for us to share our unique story with the public so that they can learn more about the inner workings of our company, and determine if Freshii's culture is something that would resonate with them."
While the win drove engagement within the company, Dalziel says the awards are important for the HR industry as a whole, which often goes without the recognition it deserves.
"Recognizing excellence in the industry is important because it allows us to learn from one another, connect on best practices, and inspire each other to be the best possible companies we can be," she says.
"It keeps us all on the cutting edge, which has the result of creating better companies, better cultures, and happier employees."
Dalziel was recently joined at the HR Leaders Summit by founder and CEO
Matthew Corrin
where the pair discussed myths about millennials, tips and strategies that helped them succeed in the restaurant industry and the daily guiding principles that Freshii lives by.
"I feel quite honoured to be able to share the Freshii story at these events – I think we are doing things in a really unique way when it comes to engaging our largely millennial staff, as well as building a store model that allows for rapid growth and real profit sharing with team members," says Dalziel.
The Toronto-based exec is also scheduled to participate as a panelist in the upcoming
HR Leaders Summit West
where she will be joined by fellow HR heads from TransLink, Horizon North Logistics and Traction On Demand, to discuss innovative compensation strategies to attract and retain talent.
"I am also looking forward to hearing from the inspiring leaders and fellow colleagues who will also be presenting," says Dalziel.
More information for the event, which due to take place on April 4
th
at the Vancouver Convention Centre, can be found
online
.