The job cuts strike the 'right balance between two unprecedented challenges,' the health minister said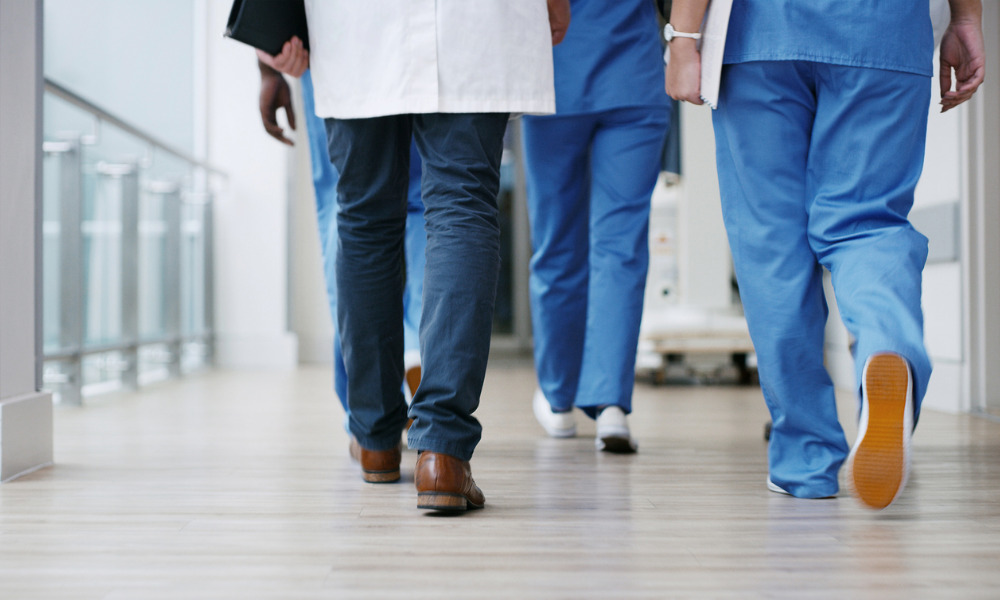 Alberta is set to eliminate thousands of health service roles in a bid to save the government $600m a year. The layoffs won't include frontline workers such as doctors and nurses but the decision will likely impact up to 11,000 workers.
Alberta Health Services (AHS) is looking to reduce the size of its in-house personnel mostly working in part-time support roles. The organization has been outsourcing much of its auxiliary work lately.
Now, AHS has been given the green light for "contracting out environmental services like housekeeping in 2022 and food preparation for consideration in 2023," Health Minister Tyler Shandro said at a press briefing.
Read more: How the world is caring for frontline workers
As such, thousands of jobs in laboratories, housekeeping, laundry and food services are set to be cut:
4,000 jobs in housekeeping
3,000 in food services
2,000 in laboratories
400 in laundry
100 in management
"Given the circumstances that Alberta faces, this approach strikes the right balance between the two unprecedented challenges we face as a province — on one hand the response to the pandemic, and on the other hand the fiscal responsibility we face as Albertans," Shandro said.
In theory, outsourcing work won't exactly reduce jobs. "For most cases, it's a matter of workers just changing their employer from AHS to the [private] provider," the health minister said, adding that the cost savings will eventually be directed towards improving the province's healthcare system.
Read more: 'You deserve a raise': Canada to boost pay for frontliners
In a news conference this week, opposition NDP leader Rachel Notley called the plans "cruel, irresponsible and stupid".
"They will create nothing but chaos throughout healthcare institutions across this province," she said, pointing out how auxiliary staff can also be considered frontliners in the pandemic.
One union leader raised the possibility of going on strike to protect those jobs.
"[Support staff] are the backbone of the healthcare system, without which the doctors and nurses wouldn't be able to do their jobs and, obviously, we've seen that they're absolutely worthless to this government, and to Alberta Health Services," said Guy Smith, president of the Alberta Union of Public Employees. "We're going to do everything we can to fight these job losses."