​​Read our Ceridian review to determine if this is the right HRIS software for your company's needs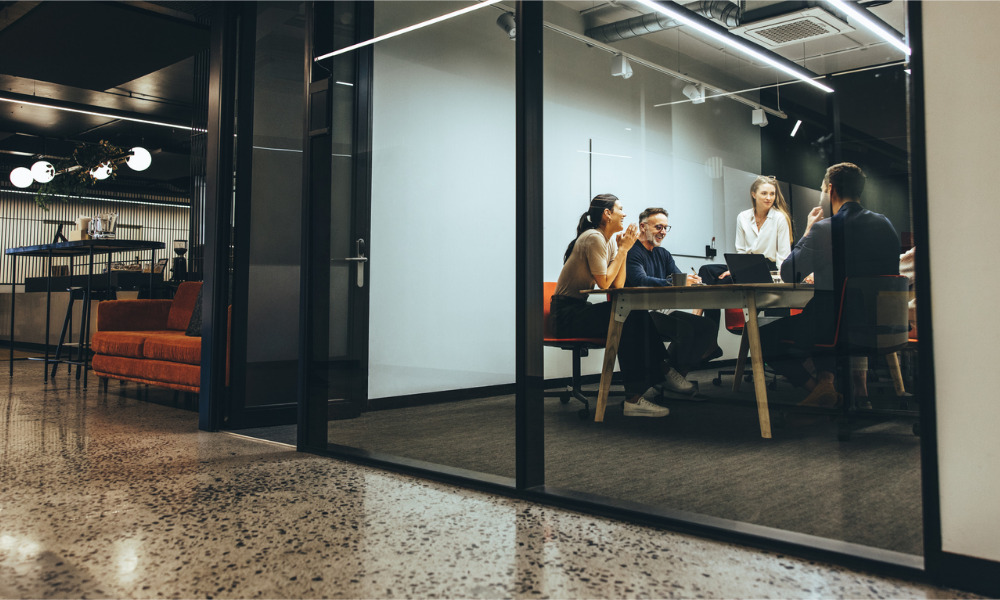 As one of the more popular HRIS software platforms in the HR tech industry, Ceridian offers multinational and global businesses with a tool created to solve the difficulties of the global workforce — combining payroll, HR, benefits, talent management, and workforce management in a cloud-based application to deliver a people-centric system that accompanies the business across the full spectrum of its human resource lifecycle.
In this HRD review of Ceridian, we will analyze and review Ceridian's varying features and HR solutions that enables businesses to take charge on all of the relevant and integral human resource processes. We will also help you understand how Ceridian uses its various features to navigate through the new digital workplace models we are seeing.
As a global business services provider, Ceridian Corporation is a human resource tech provider that allows businesses to solve for various HR-related solutions. Here's a table of all the things that can accomplish:

Ceridian Dayforce, a cloud-based HRIS software, streamlines the HR functions by using an always-on people platform that simplifies compliance, empowers employees to reach their maximum potential, and allows employers to create measurable value in their people.
Acquiring Dayforce, Ceridian HRIS Holding, Inc. is a Software as a Service (SaaS) platform company that allows businesses to conglomerate and standardize HR management processes using an application that contains several modules for time and attendance, workforce management, payroll and benefits and other core HR processes.
As one of the information services companies founded in 1992 as a result of the restructuring of the Control Data Corporation, a computer services and manufacturing company established in 1957, Ceridian provided payroll services and HR services support across the United States. With Ceridian's March 2012 acquisition of a multi-tenant cloud payroll and HRIS solution platform called Dayforce, Ceridian expanded into the software market that provides (HRIS) solutions for different businesses in various industries. David Ossip, Dayforce's CEO, became the Chairman and Chief Executive Officer for Ceridian HRIS after this acquisition and is now leading the way towards function-based HRIS software solutions.
Ceridian is an HRIS platform that offers various features to support a wide range of HR processes throughout the whole employee life cycle — including payroll, recruitment, employee engagement, talent management, performance management, and other core HR operations.
A few of the features that Ceridian Dayforce provides are:
Benefits management
Compensation management
Employee database and profiles
Onboarding
Payroll management
Performance management
Recruitment management
Applicant tracking
Time and attendance management
Using Dayforce Wallet, bundled with Ceridian Dayforce, employers are enabled to process pay accurately and efficiently. Using a simplified payroll system with a single pay and time engine that allows real-time calculations to improve data accuracy, Dayforce Wallet calculates pay as time is captured — reducing the risk of delayed or failed data imports and allowing for greater flexibility with your business' payroll process.
Trusted by over 3.1 million users worldwide, Ceridian Dayforce offers its HRIS services to its multi-industry businesses and their employees — allowing businesses to change the employee-employer experience and build a better workplace environment using HR focused technology and software.
Ceridian Dayforce also serves various businesses on differing industries, such as, but is not limited to:
Retail and Hospitality
Manufacturing
Healthcare
Financial services
Public sector
Professional and business services
Sports entertainment
Some of the well-known businesses and organizations who uses Ceridian Dayforce include:
Bargain Hunt (Retail)
Prince Resorts Hawaii (Hospitality)
Buehler's Fresh Foods (Retail)
DeRoyal (Manufacturing)
Trident Seafoods (Manufacturing)
Danone North America (Manufacturing)
Marshall Health (Healthcare)
MBK Senior Living (Healthcare)
ATI Physical Therapy (Healthcare)
Blue Cross & Blue Shield of Rhode Island (Financial services)
Farm Credit Foundations (Financial services)
City of Columbus, Ohio (Public sector)
Wieden + Kennedy (Professional services)
Denver Broncos (Sports entertainment)
Houston Texans (Sports entertainment)
As you can see, the software is appropriate for a number of different companies across many different workforce sectors.
The norm for creating and building a positive work environment within a hybrid and/or remote workplace model in an ever-changing digital landscape have transformed HRIS platforms towards innovation and data-driven specifications. Although Ceridian Dayforce is a well-known HRIS software, there are other competitors in the business support industry that can be a better fit to your HRIS needs, such as:
BambooHR
iSolved
Darwinbox
BrightHR
Humi
People HR
Papaya Global
Headquarters address: Minneapolis, Minnesota 55425-1640, United States
Year established: 1992
Number of employees: 8500+ employees as of 2021
Office locations:
United States and Canada-based locations — Gardena, California, Fountain Valley, California, St. Petersburg, Florida, Sandy Springs, Georgia, Honolulu, Hawai'i, Elk Grove Village, Illinois, United States, Winnipeg, Manitoba, Ville St. Laurent, Quebec, Toronto, Ontario, Canada
Non-North American locations — Glasgow, Scotland, London, England, Melbourne, Australia, Ebene Cyber City, Mauritius, Dusseldorf, Germany, Singapore City, Singapore
Key people: David Ossip (Chair and Co-CEO), Leagh Turner (Co-CEO), Chris Armstrong (Chief Operating Officer), Greg George (Head of Sales, Americas), Eric Glass (Chief Marketing and Communications Officer), Noémie Heuland (Chief Financial Officer), Steve Holdridge (President, Customer and Revenue Operations), Jeff Jacobs (Head of Accounting and Financial Reporting), Joe Korngiebel (Chief Product and Technology Officer), Donnebra McClendon (Head of Diversity, Equity, and Inclusion)
Ceridian is owned by:
Thomas H. Lee Partners
Fidelity National Financial, Inc.
Cannae Holdings, Inc.
Established in 1992, Ceridian HRIS was a New York Stock Exchange-traded firm until 2007 when Thomas H. Lee Partners and Fidelity National Financial, Inc./Cannae Holdings, Inc. Thomas H. Lee Partners, a Boston private equity firm, holds various companies across different industries such as financial technology services, healthcare, technology and business solutions.
Fidelity National Financial, Inc., the leading provider of insurance and transaction services across the United States, caters specifically to the real estate and mortgage industries. Cannae Holdings, Inc., an investment firm that handles various companies that provide solutions for the financial services and business solutions industries, owns Ceridian Holdings, LLC and a few other HR Tech-related corporations.
Overall, this is an HR IS platform that is well capable of handling the needs of a number of different businesses and industries. It really will come down to your individual needs and wants for an hour software. Here are some of the benefits and drawbacks to consider, starting with the benefits:
Based on several Software Advice advisors, businesses can take advantage of the following benefits that Ceridian's Dayforce provides:
Continuous pay application — Dayforce allows HR officers and administrators to make use of its payroll management features and engine to manage time and schedule pay continuously throughout the pay period.
Comprehensive features — Ceridian Dayforce's platform stores employee data in a single centralized database, allowing employers to share insights gained from data and allow informed decision-making to help managers during people management processes.
Predictive technologies and insights — Although data driven analysis is the norm in all HRIS platforms, Dayforce can produce relevant insights through the use of predictive technologies.
Ease of use and UI — Employees say that Ceridian Dayforce's ease-of-use and simple, user-friendly interface allows employees to access their data anywhere and anytime using the platform's mobile application enables users to update it in real-time.
Now let's take a look at some of the drawbacks of Ceridian:
Due to a dated design, it can take too many clicks to resolve some issues.
Occasional slow loading and mobile limitations can hamper accessibility.
Notifications can sometimes be erroneous and untimely.
Some employees feel there can be too much manual entry, but this could be a symptom of an office which previous did not enter that data at all.
Throughout the years, Ceridian has become one of the first information services companies to adapt toward the ever-changing HR technology landscape. From the shift to physical workplaces to the digital landscape of hybrid and/or remote work set-ups, Ceridian Dayforce is one of the HRIS platforms that is considered reliable and beneficial for a wide array of businesses. If you are looking for an HRIS platform that is easily understood and adaptable to the various HR functions that your business needs, Ceridian is among the most reliable HRIS platforms in the HR Tech industry.
Do you need more help determining which HRIS system to purchase? Take a look at our overview of HRIS systems to learn more about what these can do for you so that you can better choose one.
Do you have any experience using the Ceridian platform? Share your feedback in the comments box below.