Find out the types, components, benefits, and costs that come with a human resource information system (HRIS).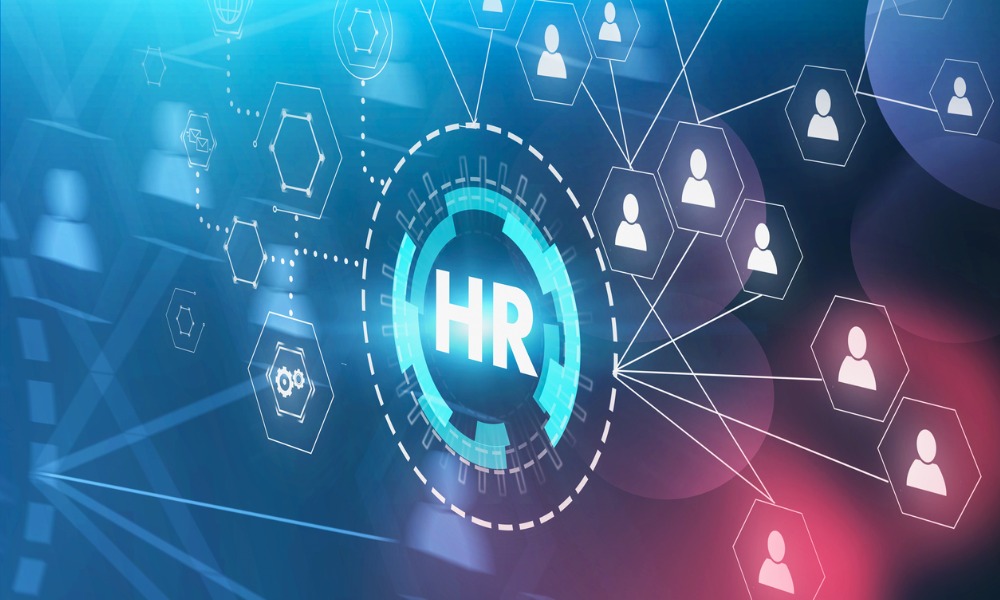 The HR department is the backbone of an organization. If the members of this team are overwhelmed or don't have the resources they need to perform their jobs, the entire organization will suffer. Fortunately, such a thing as HRIS systems exists.
What are the types of HRIS systems?
Human resource information system (HRIS) refers to a software solution used in managing employees and in the procedures for keeping them engaged and productive. HRIS systems typically fall into two categories, according to Mitrefinch:
HCM
The systems that fall under the human capital management (HCM) category are aimed at recruiting and retaining employees throughout their life cycle. They can include anything from recruitment and onboarding tools to salary planning, budgeting, goal-setting, and performance assessment. These tools assist the HR team in guiding employees toward success.
Analytics are also an integral part of HCM solutions and can be useful in tracking employee red flags and predicting growth potential. These solutions tend to be more detailed than HRMS solutions and are often used in an executive-type white-collar setting.
HRMS
Human resource management systems (HRMS) may contain some elements of HCM solutions, but they also have several tools to help employees as well. These include an efficient and flexible way for workers to clock in and out, manage their schedules, and easily communicate with colleagues even if they are working remotely.
On the HR side, these solutions can be integrated into payroll and onboarding processes to make tasks easier for the HR team. They can also lessen the number of mistakes and improve the oversight that can be made with a manual process.
What are the components of HRIS systems?
HRIS typically has six components:
1. Company database
An essential HRIS system component is a database where all pieces of information about employees and company HR procedures will be stored for use in other HRIS tools. Aside from conveniently storing all data in a central location for easy access, this database comes with features to keep your data secure, updated, and free from corruption.
Automated backups are a common feature that HRIS systems use to prevent data loss. Often, there's also access to technical support in case you have trouble accessing your data or experience an emergency.
2. Financial components
HRIS also includes components for handling payroll, benefits, and employee recognition programs. The payroll and benefits components will maintain information such as salary rates, commission and incentive plans, payment accounts, and paycheck deductions (e.g., taxes, retirement plans, and insurance options)
Usually, there are options to automate payouts, calculate taxes, and enroll in benefits. If your organization rewards employees with bonuses or gift cards for great work, financial components have reporting tools that can help determine these rewards.
3. Time and attendance
Another key HRIS component helps with keeping track of the time during which employees work and any incidents of absence or tardiness. Such information can be sent to the financial components to ensure that employees are paid fairly.
Also, these tools can automate employee scheduling, send managers alerts when attendance problems occur, and allow for documentation of time off and extended leave requests. Some systems even make it possible for employees to clock in remotely and support biometrics options.
4. Recruitment and onboarding
HRIS systems come with components that ease the work done throughout the hiring process, including posting job applications, handling employee referrals, sending interview requests, and tracking applicants. Often, you can access applicant profiles, record notes from job interviews, conduct employment tests, perform background checks, and send job-offer letters.
Once employees are hired, there are tools that can automate onboarding activities such as document signing, new employee record keeping, and compliance administration.
5. Employee management
You can use this component to track employee performance, make changes to employees' personal information, document feedback from performance reviews, and maintain information about salary, benefits, and disciplinary history.
6. Training and development
Most HRIS systems provide an option to design a training path for employees and even integrate training courses, tests, and professional certification preparation in a portal that employees can easily access. They also record employees' progress and can even use work performance metrics to check whether the training has helped employees improve and assign additional training exercises as needed.
Since these tools can support employee ranking, they come in handy when considering which workers to promote. It's particularly helpful when deciding about succession planning within your organization.
What are the benefits of HRIS systems?
Here are four ways your organization can benefit from an HRIS:
1. Employee self-service
An HRIS stores all your company policies, benefits information, and company resources in one accessible location, so employees know exactly where to look for the answers to all their questions. They can connect with colleagues, request time off, enroll in benefits, and check paystubs on demand from their laptops and mobile devices without interrupting you.
2. Centralized employee communication
Internal messages can get lost easily. An HRIS can act as the central hub for your organization's internal communications. Modern HR systems offer a newsfeed where the HR team can post announcements, recognize outstanding employees, and share updates. The platform can also boost employee engagement by acknowledging employee birthdays, start dates, and work anniversaries.
3. Increased HR automation
As your organization grows, your time might be better spent on strategic initiatives – not day-to-day administrative tasks. An HRIS can help streamline your daily tasks by automating simple processes such as overseeing employee onboarding, benefits enrollment, and tax forms – giving you time to manage your employees and focus on your team's initiatives.
4. Powerful people insights
Using an HRIS enables you to make more strategic decisions. By storing all your company and employee data in one place, you get a more holistic view of your organization and can better identify areas for improvement. Aside from HR, payroll and benefits, HR software typically offers powerful integrations with other point solutions to move data seamlessly between systems. Using your HR data through consistent reporting not only helps your organization achieve its business goals but also empowers you to make more informed decisions and prove impact.
How much is an HRIS system?
HRIS costs can vary from as low as $1 per month per employee to thousands of dollars a year. As for huge enterprise HRMS systems like PeopleSoft, SAP, Sage, and Workday, they may cost larger firms thousands or even millions of dollars to implement. Fortunately, newer cloud-based HR software fills the gap for small businesses by offering online HRMS systems that allow employers to pay by employee or contractor (user) with no setup fee, with price ranging from about $1 to $15 per month per employee.
When choosing an HRIS, these are the costs that you should consider:
Software – HR software for small business costs between $1 and $15 per month per employee. Some firms add monthly fees, while others provide only the basics.
Setup fees – These are used to pay for the time of configuring the software to a company. Price ranges from zero to thousands per year, depending on the vendor.
Consulting fees – These vary from zero (if included in your software subscription) to about $150 per hour if you seek the help of an outside HR consultant.
Support fees – Some HRMS software companies charge additional support fees that may run a few hundred dollars per year.