Dozens accused of time theft after working overtime for Ministry of Finance, sources tell COS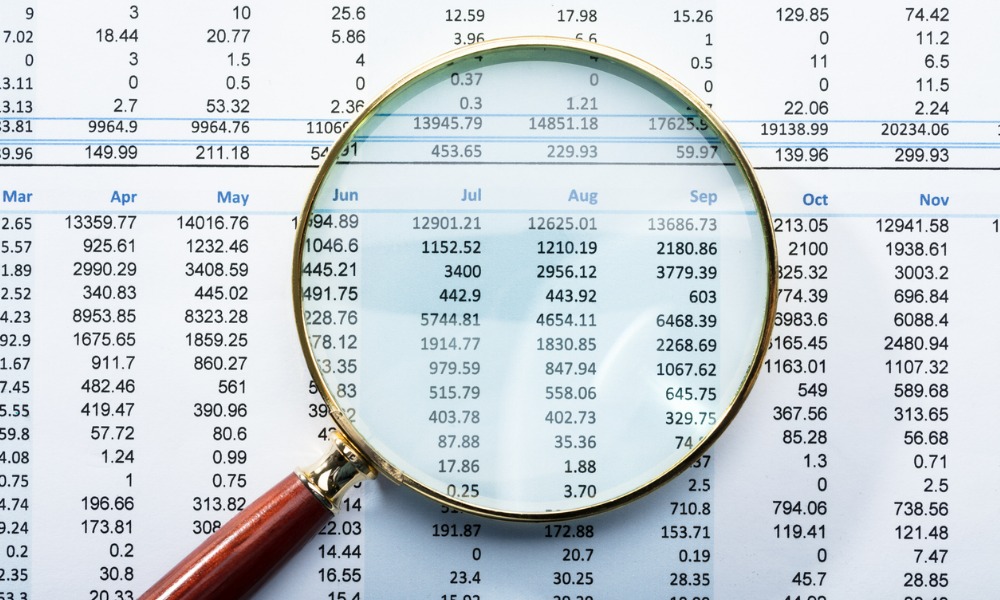 Current and former inspectors with Ontario's Ministry of Labour, Immigration, Training and Skills Development (MLITSD) outlined a government initiative that has inspectors working overtime on nights and weekends, visiting job sites under the guise of safety, and collecting information for Ontario's Ministry of Finance to nail tax cheats. As many as 50 of those inspectors were suspended with pay, accused of time theft, and no longer work for the government.
Frank is a current inspector and Ted is a former inspector. Those aren't their real names and both men provided information to Canadian Occupational Safety after reading the first story on his topic. Frank fears reprisal for speaking out, while Ted would only speak on the condition of anonymity.
"This entire process was a gong show from the start," says Frank, "the MLITSD management should be ashamed of how it was handled."
"One thing I've learnt in my time at the Ministry, there is no loyalty from the top down. It's all about appearances and inspectors are dispensable," adds Frank.
Underground economy initiative
Ted worked as a construction safety inspector for the Ministry of Labour for about five years. During his tenure he participated in a program called the 'underground economy initiative'. Ted says it is funded by the Ministry of Finance. He would occasionally work overtime, "to look for roofers in the construction sector, who might be doing part time work, and not claiming that on their taxes."
Ted recorded their names, businesses, job sites, times and dates. The information was given to the Ministry of Finance.
Ted says one director oversees the underground economy initiative for the entire province. Inspectors are allotted a certain number of hours per month that can be claimed for overtime to do the inspections. They fill out time sheets, give them to their manager, who signs off and sends them to the director. Ted says the MLITSD pays out the overtime hours and is later reimbursed by the Ministry of Finance.
In a statement to Canadian Occupational Safety, the MLITSD does not mention rooting out tax evaders as a motivation for its role in the underground economy initiative, and instead suggests the intention is to uncover worker exploitation.
"The ministry continues to work with other regulatory authorities and stakeholders, supported by Ministry of Finance funding, to identify and investigate companies who operate underground and are exploiting workers."
Ted claims the purpose of his overtime work had little to do with workers being underpaid or exploited. "It was primarily driven to capture organizations or people who were making money on the side," says Ted. "There was very little oversight for the health and safety violations that we observed."
A provincial website also makes it explicitly clear the underground economy initiative focuses on tax evasion.
Inspectors suspended
Ted describes an event that took place in early 2020 in which a couple of MLITSD inspectors in the Toronto area falsified their underground economy initiative overtime claims. They were fired.
About two years later, in May 2022, Ted says he was among as many as 50 inspectors suddenly placed on administrative leave and suspended with pay. They were accused of time theft.
"I think every single participant in the underground economy initiative was then put on suspension and investigated," explains Ted, who says they were all told at the exact same time, to limit communication between each other. "You were told that you were suspended with pay due to inconsistencies with the underground economy overtime hours."
Frank corroborates Ted's version of events. "The original accusation was time theft and rather than investigate inspectors individually they blanket suspended almost everyone involved in the initiative."
Inspectors investigated
In December 2022 the suspended inspectors were summoned to 400 University Avenue in downtown Toronto. Ted says the MLITSD paid all their travel and accommodation expenses.
Ted says one government investigator was responsible for looking into the overtime claims made by all the suspended inspectors.
"They had that investigator go through your hours, and the GPS in your vehicle, and your number of inspections."
Ted says three years of inspections were examined and any discrepancies in dates, times and locations needed to be explained. "You had to give adequate enough answers to keep your job."
Ted says this was a "challenge on many fronts." He claims he often walked to job sites from his home or from the office. When he did drive, sometimes he would park several blocks away from the site, to avoid being spotted by the targets of the inspection.
"If you're in construction and you see an Ontario vehicle pull up in front of your site, you stop whatever it is you're doing wrong and hide," explains Ted. Stealth is required, given the main purpose of these overtime safety inspections is the identification of potential tax evaders.
The MLITSD had to take the inspectors at their word when it came to discrepancies between their vehicle GPS data and the job sites they claimed to have visited.
Ted says when the GPS devices were first installed in their work vehicles, they were told by both the MLITSD and the Ontario Public Service Employees Union (OPSEU) the technology would never be used for disciplinary purposes.
At the end of Ted's interrogation, he asked the government investigator what comes next. He was told the Treasury Board would decide, communicate it to MLITSD management, and they would execute the advised actions.
Fallout and firings
Three weeks after the inquisition at 400 University Avenue, Ted resigned from his position. From May 2022 to March 2023 many of the other suspended inspectors also left their roles.
22 inspectors were fired on Friday March 24th. "These were the last ones left who chose to hold on to the bitter end," says Frank.
Monte McNaughton is the MLITSD Minister. He issued a statement to Canadian Occupational Safety.
"If you want to try and claim pay for work you didn't do, you will be fired. It's as simple as that."
Additionally, the ministry also provided this statement.
"The ministry expects every occupational health and safety inspector to uphold a high standard of excellence and integrity. Any suggestion or allegation of inappropriate behaviour by an inspector, such as allegations of false overtime reporting, will be investigated thoroughly, and any necessary action will be taken."
But Frank says the blanket approach by the MLITSD was unfair to those who went above and beyond to work evenings and weekends trying to uncover tax crimes.
"Collectively we're probably talking about a couple hundred thousand dollars of time theft, if the involved inspectors were misreporting 100% of their time," says Frank. "In reality it was probably a fraction of that, with only a few of those abusing the system."
There was also one representative with OPSEU looking out for the interests of these inspectors. Ted says the union "wasn't very supportive."
He claims the one OPSEU representative conducted one round of interviews with the suspended inspectors, and then quit their job. "So any information that was shared between us, the employer, and our union representative left with that union representative." Ted never spoke to a union rep again.
OPSEU issued a statement saying it cannot comment directly on the recent slate of firings because they are under a grievance process. But the union does say it has "serious concerns about how these terminations unfolded."
"The employer has taken action against our members, but not provided evidence against them – even for us to rebut. This does not bode well for a fair process."
Canadian Occupational Safety is still seeking answers as to why so many safety inspectors were accused of time theft and targeted with a blanket investigation, and how their absence is impacting safety in Ontario workplaces.