What does it mean to be a mentally healthy workplace?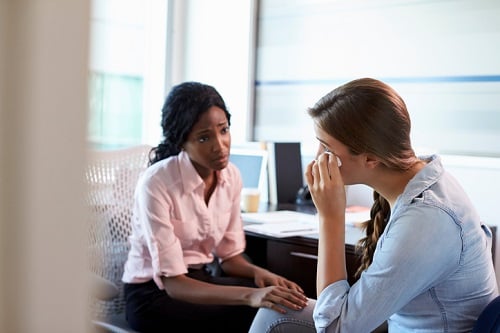 What does it mean to be a mentally healthy workplace? Flexible working hours, on-site support staff or scheduled meditation breaks?
The truth is that in order for an organization to count itself as fostering a psychologically safe environment, employers need to start thinking about mental health as a health and safety issue.
In their third article of the series, the Workplace Safety & Prevention Services' (WSPS) explained to HRD Canada why safety in the workplace is about more than just physically protecting staff – it's should be inclusive of an employee's state of mind.
Whilst workplaces have always considered the safety of their employees as a point of high concern, it's only in the recent years that employers began to see how mental agility impacts upon performance. Historically, when employers discuss health and safety, they're talking in terms of workplace accidents and physical ailments. This shifted somewhat in the last decade, when HR departments began considering chronic injuries as an overall extension of physical safety at work.
From there, the most obvious continuation is to include mental injury in the context of both health and its relationship with physical safety. In fact, by doing so, employers gain a much more comprehensive understanding of the impact of work on their workers.
According to Workplace Mental Health Consultant, Danielle Stewart, "psychologically safe workplace is one where every reasonable effort is made to protect the mental health of workers".
And this commitment to safeguarding employee mental health shouldn't stem purely from ethical responsibility. Legally speaking, employers have a duty of care for their workers – one which resides within the legislation for Health and Safety practitioners to provide a physically safe system of work. Whilst it may be defined 'a safe place to work', employers are continually choosing to interpret this as being inclusive of protecting employee mental wellbeing as well.
"The core of psychological health and safety is simple," continued Stewart.
"It's about how you manage your people and organize your work - something we all have to do every day. The key is that we do this with mindfulness and carefulness. Everyone has a responsibility in contributing to a healthy and safe workplace, both physically and psychologically. This includes front line workers, managers, supervisors, senior leaders and the health and safety committee."
So, what are the dangers of neglecting mental health at work?
Well, according to the CAMH, approximately 500,000 employed Canadians are off work due to mental health problems. Furthermore, the Mental Health Commission of Canada predicts that by 2020, mental illness will be one of the leading causes of disability - with 30% of disability claims and 70% of disability costs being attributed to mental illness.
And this is measurable when you consider the overwhelming impact mental health has on workplace productivity. Because the employee is suffering internally, and not necessarily visibly, poor mental health often goes unchecked and unregulated. Not only does this diminish individual productivity, it impacts your team as a whole. After all, you're only as strong as your weakest link.
Once you've spotted that your workplace could do with a tune up, mentally speaking, it's high time you took a look at WSPS's fantastic training courses. For instance, their upcoming JHSC course - Workplace Mental Health: What Health and Safety Committees Should Know – launching in 2019 is dedicated to this topic entirely and promises attendees a full and robust education in foster employee mental health.
In fact, there's a plethora of insightful resources and information available on WSPS's website, that we highly recommend employers take a look at.
Consider this. Safeguarding employee mental health isn't just the right thing to do – it's essentially ensuring your organization will not only survive the future of work but flourish in it.
Join us next month when WBPS discusses the importance of training your managers to respond to mental health concerns.