Costs of substance abuse add up, finds report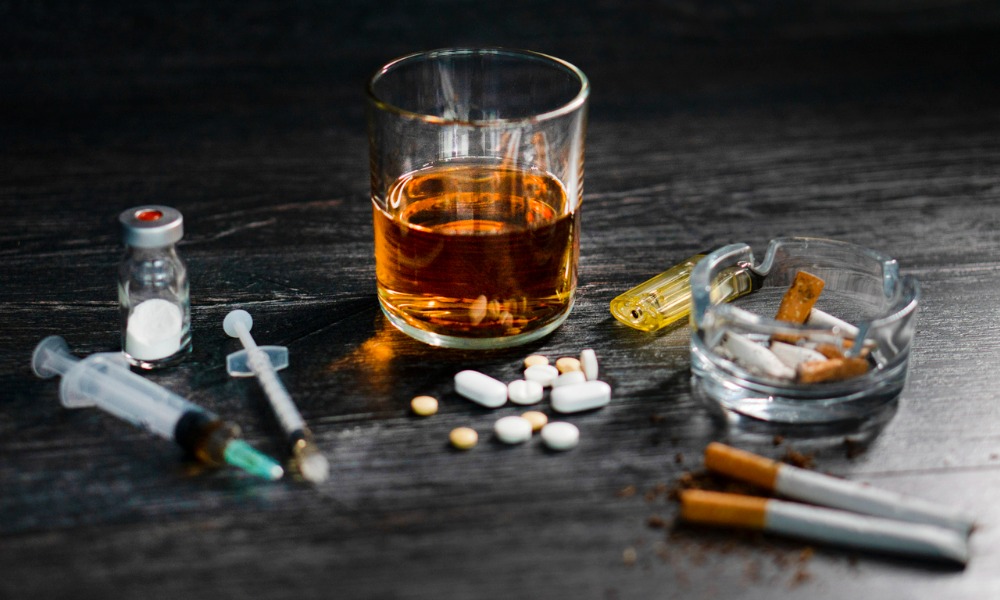 Employers are losing billions of dollars due to workers' substance use, according to a report from the Canadian Centre on Substance Use and Addiction (CCSA) and the University of Victoria's Canadian Institute for Substance Use Research (CISUR).
The cost of substance abuse to the Canadian economy hit a staggering $49.1 billion in 2020.
"Our estimates show not only how substance use affects the healthcare and criminal justice systems, but also the ability of people in Canada to work and contribute to the economy," said Emily Biggar, CCSA Research and Policy analyst and a researcher on the project. "Initiatives across the spectrum of prevention, harm reduction and treatment are needed to improve the health and productivity of people in Canada."
That year alone, employers lost big – in the way of healthcare costs, productivity costs, criminal justice system costs and other direct costs – because of the abuse of these products:
Alcohol, accounting for $19.7 billion or 40.1% of the total costs
Tobacco, accounting for $11.2 billion or 22.7% of the total costs
Opioids, accounting for $7.1 billion or 14.4% of the total costs
Cocaine, accounting for $4.2 billion or 8.5% of the total costs.
Productivity concerns
Lost productivity costs attributable to substance use amounted to $22.4 billion or $589 per person, according to the report.
"The fact that lost productivity was the leading category of costs shows that substance use is not just a healthcare issue," said Dr. Adam Sherk, a scientist at CISUR and a researcher for the study. "Employers can support their employees by developing supportive substance use policies and investing in prevention, harm reduction and treatment programs."
Nearly 74,000 SU-attributable deaths occurred in 2020. This included 24,346 SU-attributable deaths among people younger than 65, which amounts to 345,091 potential years of productive life lost, according to the report.
Presenteeism due to substance-related conditions – like substance use disorders and having a hangover – also is a problem for employers.
And it's also possible that workers can develop cancers caused by alcohol, cardiovascular diseases caused by tobacco, said Biggar in talking with HRD.
In recent interviews with HRDTV, Rich Jones, executive director of Heritage CARES, revealed that 26% of employees are either struggling with addiction or "going home to active addiction," and employers need to go further when it comes to substance abuse counselling.
Preventive measures
Employers need to find a solution now, said Biggar.
"It is an urgent issue. I think it's even more urgent – looking into more recent years through the pandemic, where we're looking for sort of a recovery out of [the] pandemic and having a healthy and productive workforce, it's really important for that.
"Most people spend most of their lives at work, so that work environment is going to be really important to shaping health and [health] outcomes."
Detection of drug use in workplaces has "increased significantly" since the beginning of the pandemic, leading to safety concerns for employees, according to Resultz Group.
Biggar offers the following solutions for employers:
Address the stigma: "Stigma could be stigmatizing language, using terms like substance abuse, or an addict, or things like that that really create a lot of shame among people," she said, and employers must ask this question: "Does this encourage them [to seek] supports and services?"
Employers must ensure policies and programs are using that person-first language, said Biggar. "A person who has a substance use disorder, for instance, can help promote that health-based approach to substance use."
Offer education around substance use, around the use of different legal prescription and illegal drugs: "And by extension, the risks associated with any of those substances," said Biggar, which "can help you prevent use."
Provide anonymous, confidential support: "The third option in our consideration would be offering support for employees that are anonymous and confidential," she said.
With this, "employees who have a substance use disorder could seek services, to help kind of mitigate the impacts, and help them live healthier lives, in spite of their fears."