HRD talks to two experts on how HR departments should deal with bad behaviour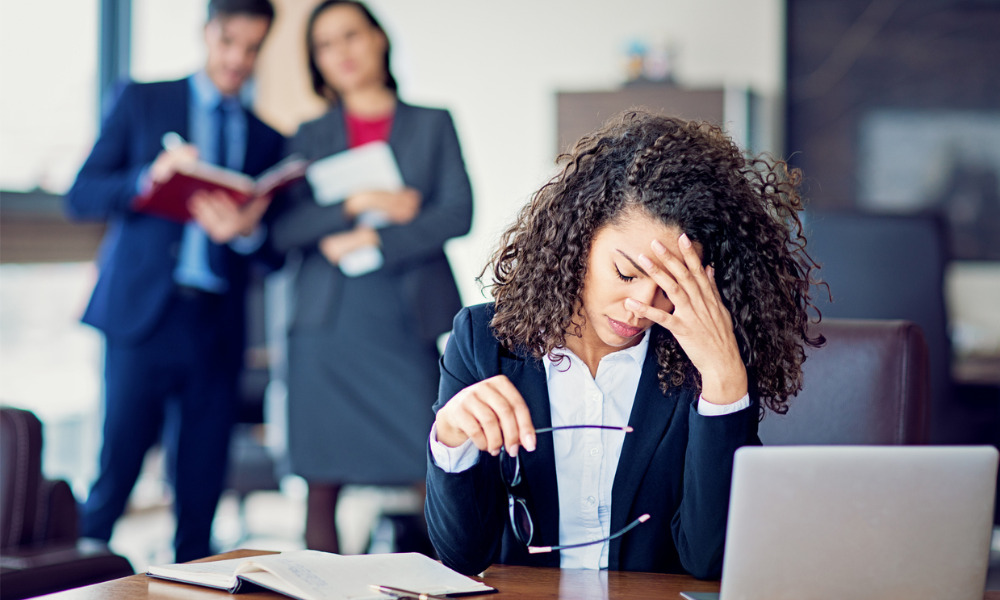 Probably the best example of a toxic work environment is Wernham Hogg, the company made famous by the British sitcom The Office.
Gossiping, bullying, and inappropriate jokes were routine at the paper business, where the middle-manager David Brent (Ricky Gervais) made everybody's lives a living hell.
Sadly, many workplaces in the real world have their own version of Brent - even in the COVID-19 era where toxic behaviour can be exhibited in the virtual space.
While social chit-chat and friendly jokes are an important part of building professional relationships, it doesn't take much for banter to evolve into gossip or even bullying.
This can be harmful to both the morale of a team and company culture.
When employees are trying to manage these terrible situations, the leader often either ignores or denies that there is any issue.
That's according to Dr Jenny Brockis, medical practitioner and author of the book Thriving Mind: How to Cultivate a Good Life.
Dr Brockis told HRD this is especially the case if the toxic employee is somebody that appears charming and nice to the boss, and then is "stabbing everybody in the back as soon as they are not looking".
The first step is to make an effort to listen and understand what others are saying about a particular person and their behaviour, whether it is gossip, bullying or intimidation.
"Leaders cannot dismiss it because otherwise you are going to be losing all the good employees who will refuse to hang around," said Dr Brockis.
"But the trouble is that now it's harder to leave because people are scared that if they exit a job they are not going to find something else. They might be putting up with more toxicity because of that fear."
Read more: Bullying claim payout a timely reminder
In fact, the effects of toxic employee can even extend to people who are not even directly impacted.
Researchers at the University of Helsinki Department of Public Health found non-target coworkers suffer from toxic behaviour too.
Their results show victims of bullying and those who witness it are more likely to receive a prescription for psychotropic medications such as antidepressants, tranquilizers and sleeping pills.
In order to stop the spread of toxicity, it's important that employers take a proactive approach, according to Alex Hattingh, chief people officer at Employment Hero.
"The best way to identify toxic workplace behaviour is by checking in with your team regularly, as well as keeping a close eye on cliques and employees who are being excluded from social groups," said Hattingh.
"Employee sentiment can be a key indicator of bad behaviour worth investigating, so pull culture influencers aside to check in on how they're feeling, and gather information on any speculation that might be circulating around the office."
Hattingh said it's about being honest and treating your team members as adults, while talking to them about their behaviour and how it is impacting others in the workplace.
"Be clear in your feedback; I find the model of Situation, Behaviour, Impact (SBI) allows you to give feedback in a way that references observable behaviour. This this model allows you, as a manager, to make the feedback objective, while firmly communicating what needs to change."
The bottom line is toxic workplaces can be damaging to a company and its employees.
Indeed, the effects of toxic workplace don't end when you leave the office.
Read more: Workers slow to take advantage of anti-bullying measures
Being a victim of bullying can cause physical and psychological health problems, including panic attacks, anxiety, high blood pressure, stress and trouble sleeping.
"No team member should be made to feel ostracised or excluded in the workplace, so as a leader, set a zero-tolerance policy for gossip from the outset," said Hattingh.
"Toxic behaviour can lead to rumours and speculation, so it's important to keep a regular cadence, including a weekly or fortnightly company-wide 'All Hands' to provide your team with updates and, where possible, reassurance."
If you're in the position to do so, Hattingh said it's important to address any misinformation or rumours head-on.
"In addition to the company-wide meetings, you should consider more regular team 'stand-ups' or one-on-ones, where you and your company leaders can address concerns on a more personal level."
Hattingh added that toxic behaviour can be exacerbated by uncertainty - when people are feeling on-edge and insecure, it can breed speculation, which can slowly be misinterpreted as fact in an office environment.
"Therefore, it's important to create psychological safety within the company."