Janet Hughes is director of HR at Vancouver Film School, leading a much sought-after team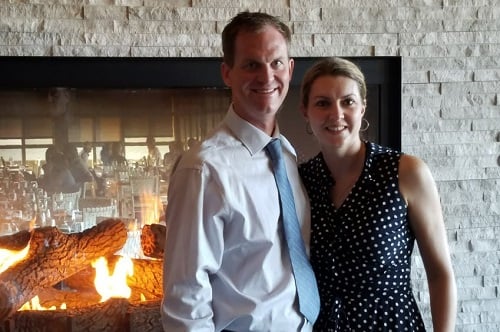 Janet Hughes is director of HR at Vancouver Film School, leading a much sought-after team. A finalist for the 2017 Canadian HR Team of the Year (fewer than 500 employees) and one of our 24 Rising Stars in Canada, Hughes is a leader in her field.
But what inspires her as a leader? We caught up with Hughes to ask her predictions on the future of the HR function, as well as hearing how political activist and inspirational author Helen Keller influences her choices.
"As for future of work prediction, I think technology will play a key role," Hughes told us. "It's increasingly disruptive to the HR world in a good way, but so many more of our administrative processes are automated now meaning HR professionals have to think outside the box. They need to figure out where they can add value to the organization."
Hughes also alluded to an emerging inclination towards culture and creating cultures within companies.
"CEOs and leaders are leaning on their HR professionals to define what that culture is and even to the point of designing the aesthetics within the work environment to correspond with the desired culture. That's an area that I know for me, personally, has been new and something that I've been training myself on.
"HR professionals are going to have to learn the business strategy and be drivers of that business strategy. Again, that goes back to how we can utilize that value. It's knowing the organization inside and out; and maybe even jumping into a role that's outside of HR for a period of time to best learn the organization."
In this increasingly tech-savvy world, it's important for HR leaders not to be overcome with a reliance on digitization. Hughes told us how stepping back and taking a moment out is actually a great way of moving organizations forward.
"Helen Keller had a quote where she said, "alone we can do so little, together we can do so much". That really resonates with me and the way that I have built my career in the field of HR. You can't work in isolation as an HR professional and sometimes you get so bogged down with administrative responsibilities that it's easy to stay in your office behind your desk.