92% of employees would stay with a company if their managers showed a little more empathy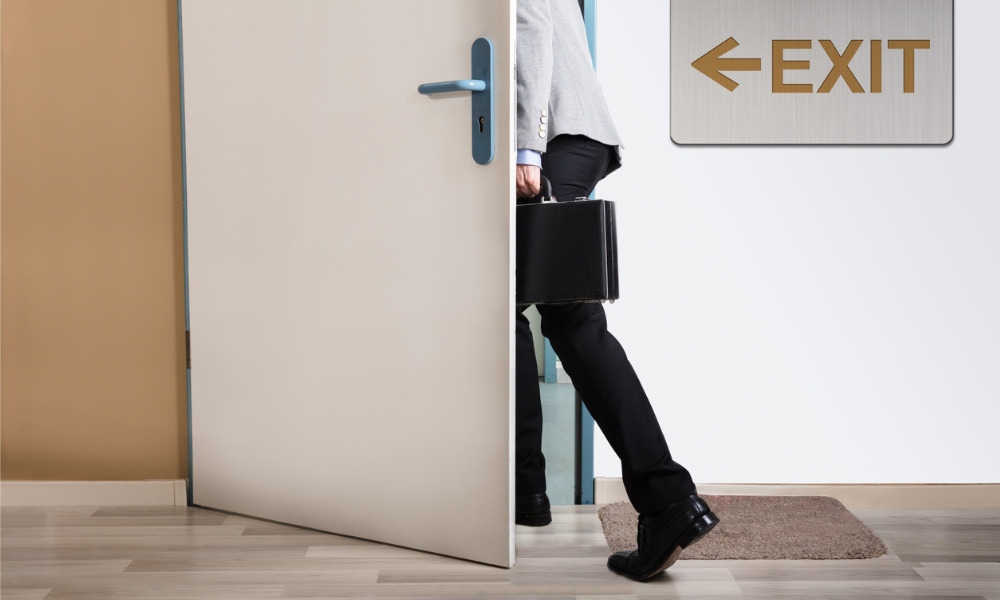 The stress and strain of our new normality is trying – even for the most mentally robust employee. Isolation, lockdowns, and the loneliness that ensues are adding intensity to an already overloaded staff base.
As such, it's important that organizations lead with understanding – providing a much-needed support for workers who're crumbling under the pressure.
When the going gets tough – the tough get going. If your employees don't feel appreciated, then they'll head for the door. A report from Businessolver found that 92% of employees would stay with a company if their managers showed a little more empathy - with engaged employees 59% less likely to leave their current role.
More often than not, leaders have an inkling if and when an employee is about to hand in their notice. However, sometimes HR departments are completely blindsided by the move.
Warning signs
HRD uncovered ten warning signs that your employee is about to quit – and revealed how you turn the situation around.
They're taking a lot of 'personal days'
They're unmotivated and distracted
They're unresponsive to emails
They're showing signs of negativity towards colleagues and management
They're spending more time on their phone
They refuse to commit to long-term organizational projects
They're less receptive to management instructions
They're uninterested in promotion or advancement
They've been caught gossiping
They've increased their presence on LinkedIn
It's important to note that one or two of these signs on their own could be an indicator of burnout – which, if not checked, is a precursor to quitting. However, if an employee is demonstrating all of these red flags it's essential that leaders sit down and schedule a catch up.
READ MORE: 10 companies tackling diversity and inclusion
The current COVID-19 climate has cultivated an intriguing talent market – one in which companies are willing to offer top dollar to high-level candidates. HR departments need to be aware that by overloading or alienating employees, you're pushing them into the arms of your competitors. Kronos reports that between 20% and 50% of employees quit their jobs because of burnout – with 76% of 'under-valued' candidates actively seeking new opportunities.
And counter offers? Well, they're not as effective as you might imagine.
"From my years in recruitment I can tell you that 90% of the time, counteroffers are ineffective in preventing a resignation," Kathryn Torangeau, senior people & culture manager at Wave HQ, told HRD.
"They may buy some time to find a replacement if you have the cash to spare, but it's a temporary solution since it doesn't resolve the underlying issues. If someone doesn't get on well with their manager, or there's a toxic work culture, or the work they are doing is dissatisfying, additional compensation is a temporary fix, and you'll likely be getting their resignation six months from now instead."
Fear not! It's not too late to spin this bad situation into an opportunity – if you act quickly and decisively.
Recognise your assets
The first step in holding onto your people is preventative, not curative. Take the time to really showcase your appreciation for your people. This doesn't mean that you have to up their salary or add on a bonus – just take them aside and recognise the hard work and effort they're putting into their daily tasks. A little praise goes a long way.
"Understand the motivations of those around you, or who report to you," added Torangeau. "Is it purely extrinsic? Do they care solely about title and salary band? Is it about the work they are doing, leadership opportunities, or something else entirely?
"When you understand motivations of those around you, you can help shape the work they do in a way that will be fulfilling to them. At a minimum, you can at least have a conversation about how to get there when you acknowledge the dissatisfaction in the first place."
Invest in their futures
Learning and development has been proven to increase retention rates, with 94% of employees claiming they'd stay with an organization if their managers invested in their future careers. By showcasing your commitment to their career goals, and setting out clear objectives, employees feel like they're a valued part of the organization. And, as an added bonus, you'll reap the rewards of their personal improvement.
READ MORE: HR's guide to digital onboarding
Take interest in the individual
There's no such thing as the 'average employee' – we're all unique blends of our past experiences and outside influences. By understanding an employee's personal life, their responsibilities, their interests, their issues, leaders can better understand their workplace performance. Take the initiative to instigate authentic conversations around work-life blend. If an employee is struggling with problems in their personal life, it can manifest as a negative attitude towards work. Speak to your staff – you may be surprised how receptive they are to the support.
"You can't always make people stay, and resignations will happen; but folks will stay longer, and resignations will happen less often if you consistently make people a priority," added Torangeau.