HR leaders share lessons on how to stay resilient after experiencing job rejection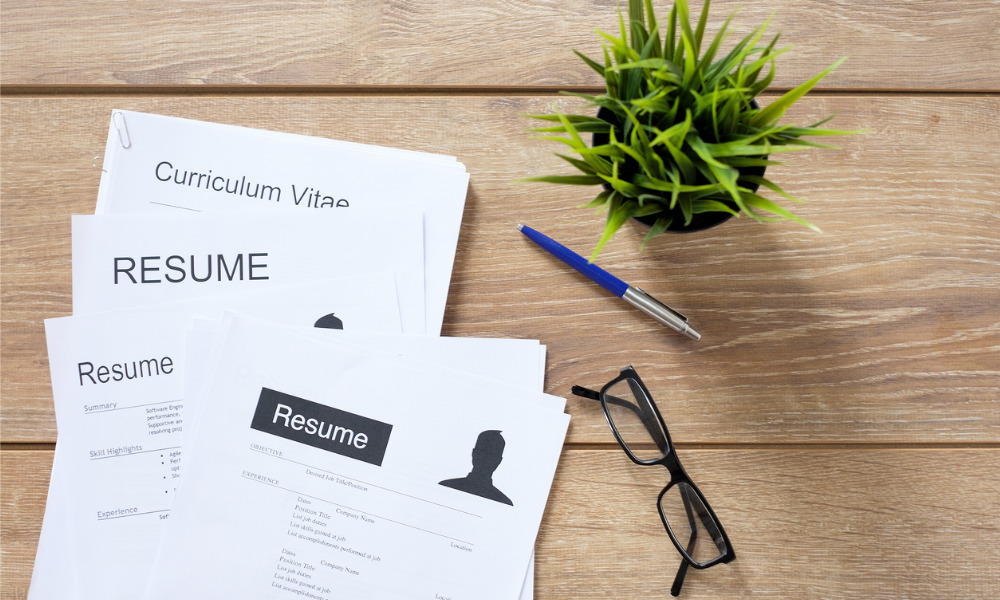 Job hunting is hard in and of itself – but even more so during a recession.
When there's numerous candidates on the hunt but fewer roles to pursue, the screening process can feel like an eternity even for lucky candidates who get invited for an interview.
A gruelling journey
For most managers, the time-to-fill metric is a simple calculation of the weeks spent funnelling a candidate through the company's recruitment process.
Head hunters aren't always required to invest time and effort in getting to know individual prospects. After all, there's a vast talent pool waiting for them to tap into.
Add to that the fact that many applicant tracking systems today are designed to make the selection process feel as quick, painless and impersonal as possible.
But for the jobseeker – the person being led through the stages of recruitment – the weeks, even months, they spend preparing for a potential role is their investment into a (still unknown) future.
The candidate experience can feel like one long and gruelling journey, and not everyone makes it through the entire screening process.
This is the truth of rejection – and an integral part of staying resilient in today's talent economy.
Read more: 5 essentials of candidate screening
You're redirected, not rejected
"I was rejected for an internal position I applied for even though I was the top candidate," shared Brigette Hyacinth, the bestselling author of Leading the Workforce of the Future, in a LinkedIn post that garnered 134,000+ reactions.
"I later learned the person hired was a friend of my boss," she said. "I got tired of the office politics and started applying to other companies, and within three months I got a much better job."
"My old boss asked me to come back for the same promotion. I told him 'thanks, but no thanks.'"
While Hyacinth spent a few months searching for opportunities – open to the possibility of being rejected once again – the experience taught her to take courage and find her own place in the world.
Some of the lessons she learned include the following:
1. You can be the best candidate and still not get selected.
2. If you didn't get the job, it was never meant for you.
3. You weren't rejected – you were redirected.
4. Your value doesn't decrease based on someone's inability to see your worth.
5. Believe in yourself and keep trying; the right door will open for you.
Read more: Hiring the best? Amazon CEO Jeff Bezos shares his method
Hundreds are doing the same thing – learn to stand out
Karen Martin, a talent acquisition partner for UK staffing firm Impellam Group, spent six months looking for the right role. Her advice: "Never underestimate the power of your network."
"I did what everyone else is doing: 300+ applications and feeling a small part of you get chipped away every time you receive a rejection. It wasn't until the last couple of months that I approached my search differently," Martin said.
"You are essentially marketing/selling your value to prospective hiring managers and you need to stand out from the rest. Invest time into looking at your resume and testing how it is perceived through an ATS and connect with people you have enjoyed working with before. If you're stuck, keep pushing on," she said.
Read more: Most employers willing to hire 'underqualified' candidates
A one-in-a-hundred chance is still a good chance
Joshua Truong, who joined Amazon as a senior HR assistant this month, knows how a single opportunity can change the game for anyone.
"After sending out over a hundred job applications, having less than five companies actually respond to me but with a rejection notice, only one called back for an interview," Truong said.
"I was really nervous looking for work given the conditions of our current job market, but I'm super excited and grateful to have landed this one."
Remember who you are – and what you bring to the table
Julien Thiesfield, a former community manager for WeWork, recalled the time his job was cut and how the situation forced him to confront his self-doubt.
"Like many of my colleagues and friends, I found myself strategizing a career move in some of the most unforgiving conditions we've seen in years," Thiesfield said.
"What I didn't anticipate was the self-doubt. Despite my achievements, skills and experiences, I lacked confidence," he said.
"The last few months have provided me with opportunity – the opportunity to learn and grow. It wasn't the job that defined me; it's the work I did," said Thiesfield, who was recently named operations lead for inclusion, diversity and social innovation at US nonprofit group MITRE.
"I still have the same passion, energy and drive to make an impact; I'm still Julien," he said. "I've learned that who you are and what you bring to the table is always up to you to determine."
At the end of the road, recruiters decide whether to proceed with their job offer – or ultimately turn down the candidate. In the zero-sum game of recruitment, saying yes to one candidate often means saying no to countless other hopefuls.
But it's certainly no reason for candidates to lose hope.