Do you remember the moment you knew which career path you were destined for?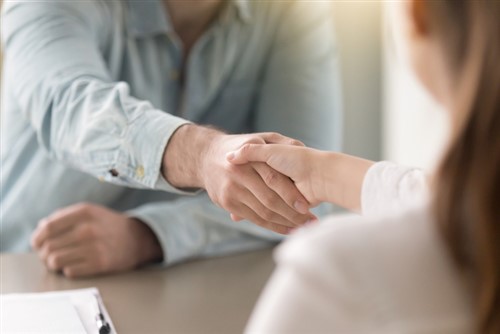 Considering that 90% of all recruitment firms are not founded by recruiters – The Leadership Agency certainly has something of an edge. The brainchild of seasoned recruiter Jamie Hoobanoff, The Leadership Agency aims to help leaders in the technology start-up scene.
We spoke to Hoobanoff, Founder of The Leadership Agency, who talked us through the mission behind the brand and revealed the moment she knew recruitment was her calling.
"The Leadership Agency was founded with one purpose, and that's to help our clients lead by helping them hire their best leadership and sales hires," explained Hoobanoff.
"We work almost exclusively in the tech start-up community, encompassing anything from a Seed Round to pre-IPO. Our culture mimics that of the start-up sector; we're incredibly hard-working, we're really passionate about what we do, we're very transparent and we're all about disruption. One of the keys to our success in working with the tech community is being as urgent as they are."
Hoobanoff went on to explain how there were two distinct lightbulb moments in her life which have propelled her in to executive hiring bliss. The first, she told HRD Canada, sprang from a surprise job offer after some accidental publicity.
"Right of out of school, I was hired by 1-800-GOT-JUNK? because of an essay I wrote in college. The paper was published, and the company somehow got their hands on it and reached out. After landing a position, the recruiter interviewing me asked what I'd ideally like to do. And I instantly thought, I'd actually quite like to do what she does, not really knowing what recruitment was or what it entailed.
"They offered me the role, but I had no idea what it comprised off – so much so that I would go home and Google what a recruiter does. Within the first three weeks, the CEO asked me to hire 100 sales people by the end of the year. And, despite the lack of experience, I did it. That's when I realized recruitment was the career for me."
The second moment, Hoobanoff explained, came when she decided to found The Leadership Agency.
"For the past seven years prior to this, I was a VP of sales and a partner at another agency which only focused on sales recruitment," she told us.
"Anytime someone called us to enquire about IT, Finance or Marketing recruitment, I referred them to a partner. I quickly realized that I didn't feel comfortable referring executive searches to anyone.
"There are the big executive search players out there, but no one that was really looking at the tech start-up scene. There was a huge gap that needed to be filled, especially considering the quick-fire growth of the start-up community. That's where The Leadership Agency found a niche, and where we're set to disrupt the market."
The rest, as they say, is history.
Speaking of leadership in the world of HR, be sure to book your place at HRD Canada's upcoming HR Leaders Summit West, in Vancouver. Find out more about our exciting speaker line-up here.