The international retailer claims the technology helps workers learn how to handle difficult situations.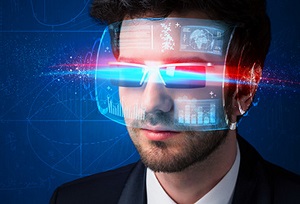 While concerns have been raised over job losses caused by advances in technology, some firms are utilising technology to advance workers' development.
US retail giant Walmart announced it has started using virtual reality (VR) technology to help train store associates address real-life scenarios such as the "Black Friday" rush of customers after the nation's Thanksgiving holiday.
The retailer said VR allows associates to learn and handle difficult situations without the need to recreate disruptive incidents or disturb customers' shopping experience. "It's helpful for associates to see mistakes in a virtual environment and know how to deal with them before they experience it in real life and don't know what to do."
Walmart found that associates who go through VR training retain what they've learned in those situations better than those who haven't. It will be rolling out the technology to all 200 of its training centres by the end of this year – an expected 140,000 associates who finish training each year will have VR as an "integral" part of their experience.
About 52% of CEOs are exploring the benefits of humans and machines working together, a recent survey by PricewaterhouseCoopers (PwC) said. Some 39% are considering the impact of artificial intelligence on future skills needs. The survey interviewed 1,379 CEOs across 79 countries.
"Getting people strategy right in a world where humans and machines work alongside each other will be the biggest challenge leaders will ever face," said Jon Williams, chief of PwC's global People and Organisation practice. "The challenge for CEOs is to show that in the technological age, humans are their priority."